The latest release on John Johnson's ICONYC (formerly 238W Inc.) welcomes Steve McGrath and Castano to the label for their debut single.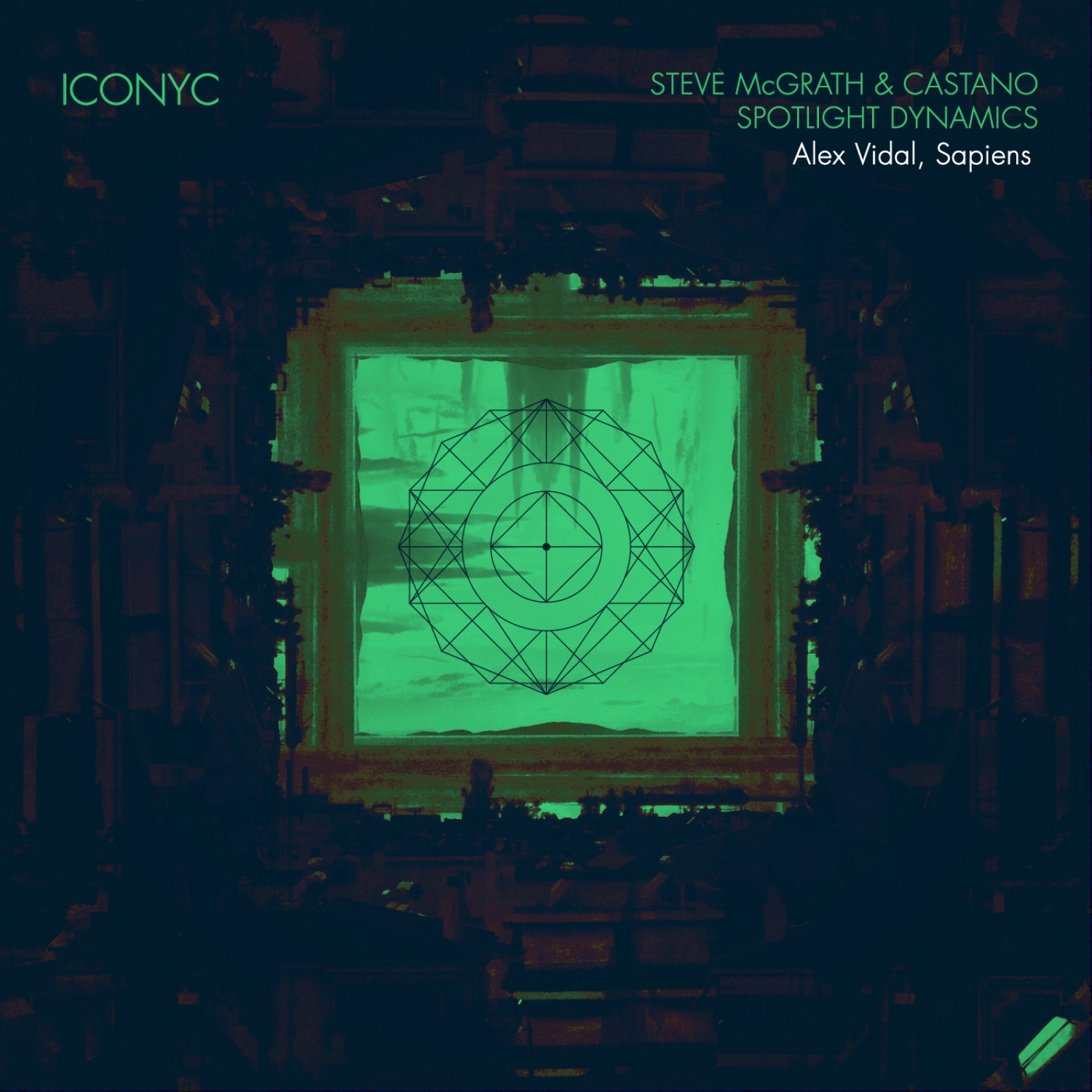 Hailing from the UK both Steve and Kris Brown (Castano) are part of the Keep Thinking team and have enjoyed much success, both running the label and in their solo production careers. Now presenting their first ever collaboration they do it in style on ICONYC alongside remixes from Alex Vidal and Sapiens. 
Collaborations are always quite exciting, the prospect of two creative talents coming together should yield exceptional results and it certainly has here. Beginning with warm, round beats and shuffly drums the piece develops a great cadence almost immediately. A distinctive vocal sample soon pierces the air while a bevy of hypnotic elements wrap around the groove as the breakdown approaches. Here a remarkable calm comes over the track with luminous pads and warm bass swells converging for a gorgeous moment. This could have gone pretty epic but the duo reins things in at exactly the right time and with little fanfare the beats drop as the emotive elements get washed away. Should make for a brilliant moment on the dance floor and a definite highlight in the duos discography.
The two remixes supplied also bring their own unique vision to the project beginning with Alex Vidal who takes the track into old school territory. The Spanish artist always brings warmth and drive to almost any remix and he's definitely done that here. It comes off quite lush as a result but the chugging groove brings a great energy and the gated synths have a gorgeous character to them. The vocals get reprocessed and sit quite a bit differently in the mix, drifting through the framework and bringing an extra element of soul which is really nice. Great remix from Alex. 
Closing the release out is Sapiens who is making his ICONYC debut here. Hailing from Israel, Alan Sharpear aka Sapiens is fresh off releases for Particles and Friday Lights Music. He puts his own unique twist on 'Spotlight Dynamics' taking the track into groovy, tripped out territory. This kind of reminds me of the stuff Digweed was playing back in the progressive house glory days, quite dark and a touch minimal at the outset where metallic effects and vocal gates converge for a compelling storyboard, eventually reaching a moment of bliss at the tracks centrepiece. It's a beautiful mix to close the release out and surely one of Sapiens all time best. Seems like ICONYC doesn't miss a beat and they deliver yet another solid offering here. Highly Recommended.