The second release on Specific Music welcomes Frangellico to the label for his debut EP.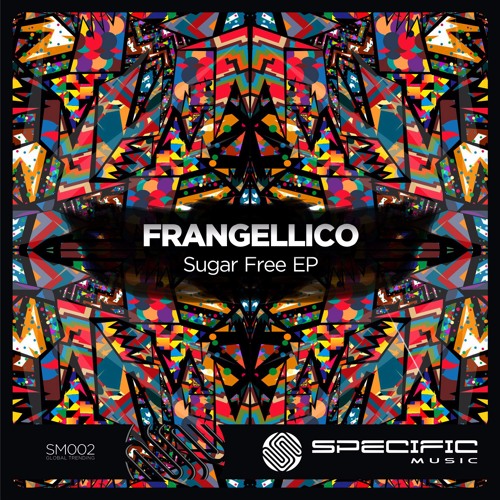 The newly formed Russian imprint made a huge impact with its first release, an EP from one of the progressive world's brightest stars Dmitry Molosh. Moving forward Specific Music looks to be one of the most hyped new labels and they bring a superb EP from Frangellico for their second release.
Hailing from Argentina Frangellico has been an underground favourite since his early releases on Acute Recordings over 10 years ago. More recently the Argentine has recorded an EP for Stellar Fountain, released last July it currently sits as the label's second best selling EP. It's now been almost a full year since we've heard new music from Frangellico so his long time fan base is certainly hungry for something fresh. The demand is more than met here with two wonderful tracks. The first being the title and showcase piece 'Sugar Free' which comes in as a cool hybrid of progressive and techno. It's punchy, electric groove immediately stands out while a bevy of wicked hypnotic elements flow through the framework. The production is super crisp and some timely chord changes along the way make for several emotive moments. The real magic comes during the main break and subsequent transition which is dead gorgeous. Gleaming designs steal the show and your heart before a rush of beats and white noise send the track back into overdrive. 
The companion piece 'Dilemma' comes in deeper and chunkier with equally brilliant results. Design wise it's well in line with 'Sugar Free' as it's tough, dark spirit definitely resonates just as brightly. A bevy of rhythmic elements and robotic vocal motifs prove to be the star of the show, leading to a timely break and exceptionally large third act conclusion. Two amazing tracks from Frangellico who has really stepped up here making for a great release on Specific Music. Don't miss it.