Tim Penner's Slideways Music returns this week by welcoming Frosun to the label with a brand new EP.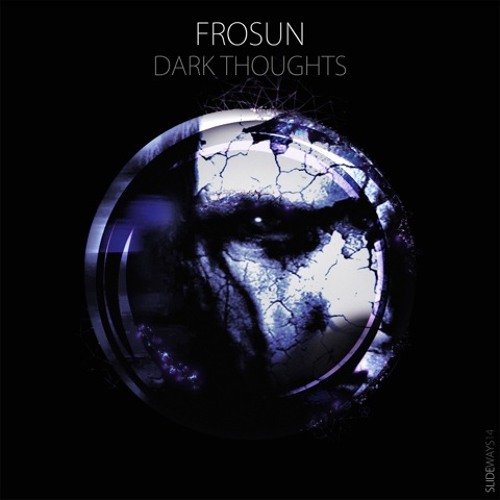 At just 19 years old the Lithuanian artist has already amassed an impressive discography with appearances on PHW Elements and Freegrant Music where his melodic progressive sound has flourished. Now making his much anticipated Slideways debut Frosun presents his latest EP entitled 'Dark Thoughts'. 
If you've followed any of Frosun's previous work you've likely gotten quite attached to his sleek melodic style, at times bordering on deeper trance. On the aptly titled 'Dark Thoughts' Frosun keeps those sleek driving qualities but (as you may have guessed) with a darker undertone. Beginning with tough beats and a hazy hypnotic drawl, Frosun methodically adds waves of percussion and vibrant tones into the mix. It's quite mystical sounding which a subversive chant complements perfectly. The break takes the mysterious nature of the track up a few notches with spacey motifs and a slow precise build, culminating in rush of noise and a powerful drop which carries the track to a smooth and exhilarating conclusion. Frosun has also included a 'Noir' Mix which strips things back for a more techno inspired, hypnotic and peak time vibe. When you hear about getting lost in the vortex of a great mix this is definitely a track that could contribute to that portion of a set quite nicely. Big time stuff from Frosun.
The companion piece 'All Ways Lead To The Stars' comes in a touch deeper and more subversive with equally great results. Frosun's sleek design traits shine here once again with a silky smooth groove accented with a strong tonal theme. The dubby atmospheres add a lot, it's a subtle touch but they give the mix this extra rhythmic quality which is quite lovely. The spacious break comes across a touch cinematic and with a classy beginning to the final act those quirky tones become all the more impactful. A gorgeous conclusion to the EP which makes for a very impressive Slideways debut for Frosun. Don't miss it.