The latest release on Deersky's Soundteller Records welcomes Greg Tomaz to the label for his debut single.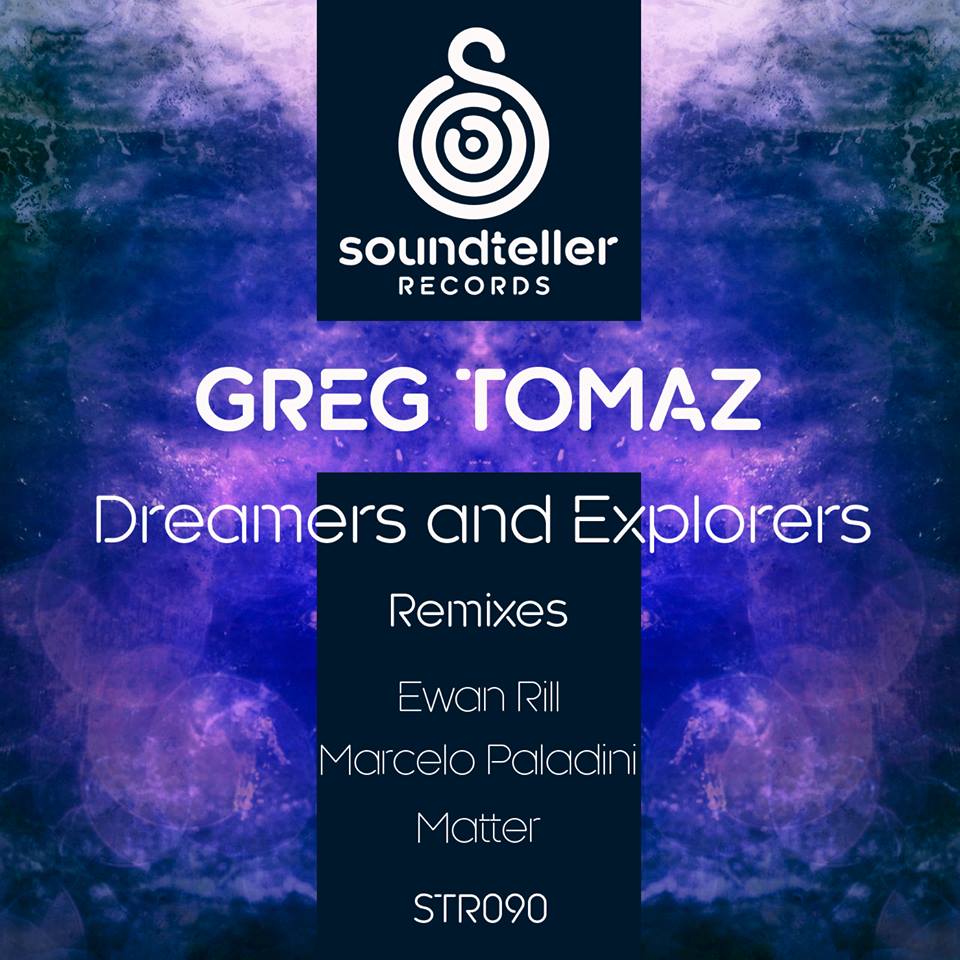 The Indian artist got his start on Mistique Music's Digital division in July of 2013 and has been on an upward climb ever since. Projects for BCSA, Proton's Particles and Stripped have all been exceptional and now we see Greg making his long awaited Soundteller debut with 'Dreamers and Explorers' alongside remixes from Ewan Rill, Marcelo Paladini and Matter.
Greg's always had a great vibe about his production even early on but this would have to be his finest hour. Very soulful themes combined with a warm ambiance leads the way here and although progressive the drums give it a techier feel which is really nice. The horn-like motifs dominate the main break but the drop is where the real magic is. That warm, buzzing groove sounds fantastic and should make for many goosebump moments on the dance floor. A gorgeous track and probably Greg's best to date.
Deersky and Soundteller literally never fail to put together a great set of remixers and they always seem to get the artists best work as well. This release is no different with Ewan, Marcelo and Matter all delivering something great and also complementary. First up Ewan Rill makes his ninth appearance on the label and puts his own stripped back club friendly vibe on the track. The open feel of the groove is quite inviting and the warmth from the pads is really nice as a result. Unique hits add a wonderful bounce to the already energetic groove and the great thing is Ewan keeps it simple, totally avoiding the lead themes rather opting for subtle hypnotic elements with an endless feel. Beautiful remix from Ewan.
When you listen to the original you can immediately see how Marcelo Paladini would be a great choice to remix it. The distinctive themes are not miles away from stuff Marcelo has done in the past and he'd be good to bring a deeper context to it which is exactly what he's done. There's definitely a fuller, warmer feel here and the Argentine does a great job at incorporating the lead elements in a more subversive, less boisterous way. It's smooth energy is undoubtedly its strongest suit and like most of Marcelo's music it's effortless feel just never gets tired. Great remix.
Closing the release out is Matter who is making his first appearance on Soundteller Records. It's hard to believe this is the Aussie artists first time on the long standing Polish imprint but it is and he's delivered a great remix of 'Dreamers and Explorers'. Much loved for his energetic, hypnotic productions Matter has gone deep here with his trademark rolling grooves and spacey atmospherics. The lead theme gets chopped and reshaped into something lush and trippy sounding while the surrounding textures bring out it's emotion wonderfully, before a third act sees the energy rise just enough for an exhilarating finish. Gorgeous remix from Matter and also one of his most haunting I would say. Top notch stuff from Deersky and Soundteller Records once again. Don't miss it.