The latest release on 238W Inc. welcomes Groven & Naz to the label for their debut single.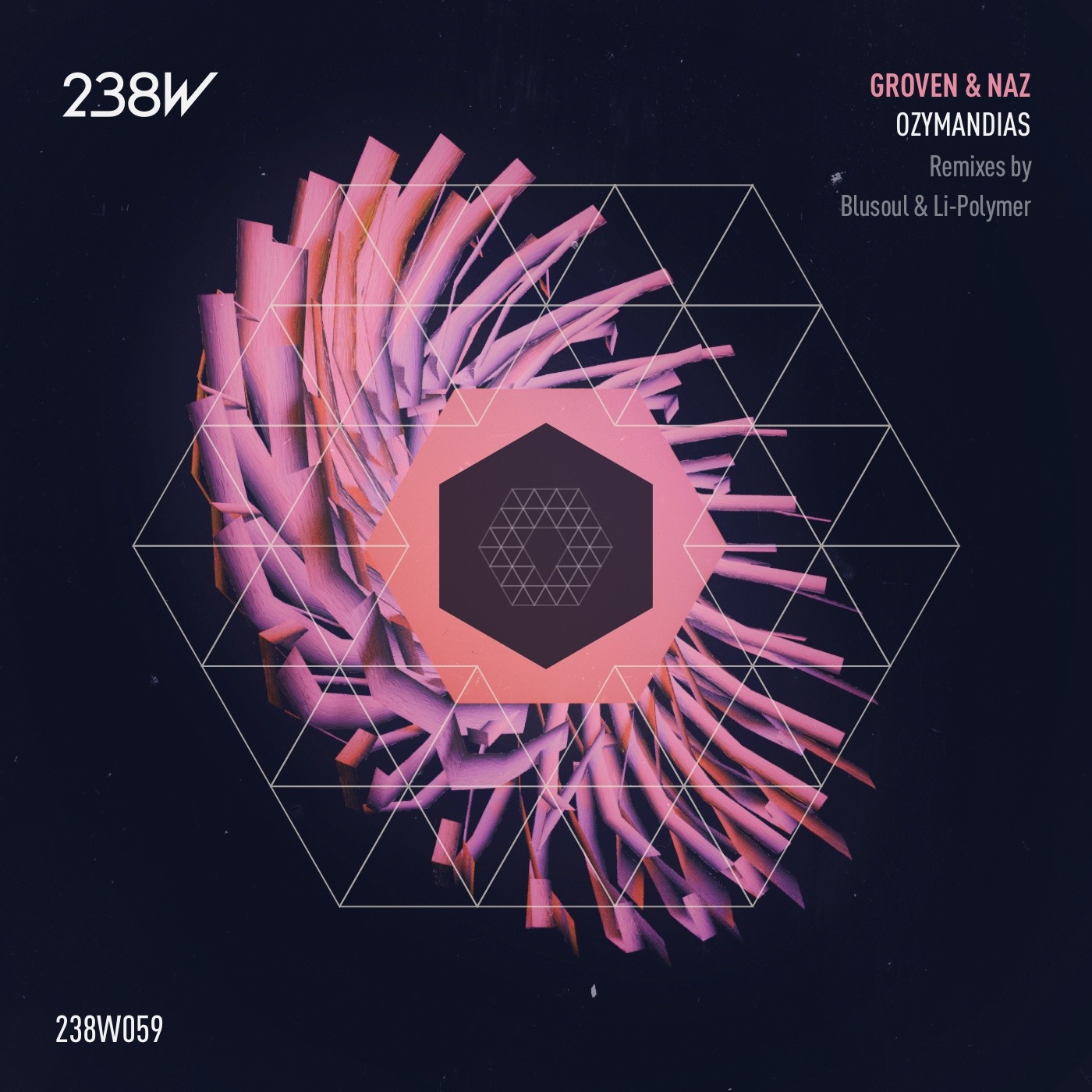 Hailing from Romania and the USA respectively Groven & Naz have collaborated in the past with great success. Their much anticipated debut single for 238W looks to be their strongest work to date and comes alongside remixes from Blusoul and Li-Polymer. 
Past releases from Groven and Naz have shown a pendant for deep and captivating progressive house. On 'Ozymandias' we get something quite exceptional and it really sets a tone for the whole release. Beginning with warm meaty kicks and intriguing electronics the track then breaks down into a vocal storyboard. Deeply mysterious, you're immediately drawn in and as the duo builds subtle melodic clusters around the framework a very compelling story unfolds. A masterful build towards the break eventually reveals icy pads and a trail of vocal effects, before waves of shimmering synths and bell accents deliver a magic moment. Wisely, the duo have tailored down the drop and thus it should play well on a smart dance floor. Top notch stuff from Groven and Naz. 
238W has certainly delivered big in the remixer department on this release. Blusoul and Li-Polymer are two of the underground's best, both with their own distinctive sound that easily sets them apart from anything homogeneous. First up Blusoul, still enjoying the success of 'Modular Memories' provides a deep, trippy interpretation that once again comes with his pristinely polished and widescreen production hallmarks. Anchored by mountainous slabs of bass, the Greek producer slowly adds a collage of psychedelic designs around the framework. The vocals have been reprocessed into alien-like transmissions, while sweeping textures and spacey effects converge for the ultimate lost in sound moment. If you're a fan of emotive, groovy progressive music I can't imagine how this could be any more perfect. Excellent remix from Blusoul.
Li-Polymer also delivers big time here with a much deeper, introspective version that complements Blusoul's bigger rendition perfectly. Beginning with an atmospheric haze and chopped up vocal elements the vibe is quite enchanting early on. A short break let's more of the vocal into the mix and then begins on a journey highlighted but subtle rhythmic elements, spaced out motifs and a funky bottom end. Ultimately Li-Polymer uses the vocal storyboard to carry the mix which if done in the wrong way could come off quite cheesy but the subtly of everything surrounding it makes for a mix that's both captivating from the listener's perspective and still great for a laid back dance floor. It amounts to a really well rounded release from 238W that should cross several genres, and expect to be hearing that Blusoul remix a lot in the progressive world. It's big. Highly Recommended.