Ibiza closing is fast approaching so we put together the best parties to hit up before the season shuts its curtains for 2019….
OCTAN
Dates: 29th September – Apollonia Closing Party
Closing Party: 6th October (line up TBC)
http://octanibiza.com/
A club that's served up a welcome traditional clubbing experience in Ibiza this summer, Octan debuted this summer in the old Sankeys club, retaining the old venue's gritty essence and bringing Apollonia into the fray for their debut Ibiza residency. It proved a masterstroke: running in tandem for much of the season alongside Steve Lawler's Warriors Party, the Sunday night party proved a real hit with island veterans, discerning music fans and workers aplenty.
Aforementioned French trio Apollonia will bid adieu to their wildly successful Sunday night party on 29th July, while the Closing Party on 6th October is scheduled to feature some of the island's biggest and best DJs from the summer just gone..
It's early days of course, but we already have the feeling that this is the start of something special for the Playa d'en Bossa nightspot.
DO NOT SIT ON THE FURNITURE
Heart Ibiza
Closing party: September 17th, 2019
Do Not Sit On The Furniture Ibiza
http://donotsitonthefurniture.com/
https://www.facebook.com/DoNotSit/
https://www.instagram.com/donotsit/
https://www.facebook.com/events/1173794789456655/
Acclaimed Miami house party Do Not Sit On The Furniture returns to Heart Ibiza for its closing party on September 17th.
This party is in association with Heart Factory and promises to be another unique and intimate gathering that you cannot find anywhere else in Ibiza. Do Not Sit is known for its spiritual sound and warm atmospheres, friendly, in the know crowds and classy soundtrack that comes from the day's finest DJs.
Guests are TBA, though of course Behrouz will bring his own thoughtful, immersive house grooves and make sure the whole club is under his magical and melodic spell as he tells another of his musical stories.
Tickets & info:
https://www.facebook.com/events/1173794789456655/
__
About Do Not Sit On The Furniture
Founded in 2012 by pivotal underground artist Behrouz and his wife Megan Nazari, Do Not Sit On The Furniture started as a Miami nightclub and is now also an underground music label and global brand that is dedicated to spreading the love for underground music in a sophisticated yet welcoming atmosphere.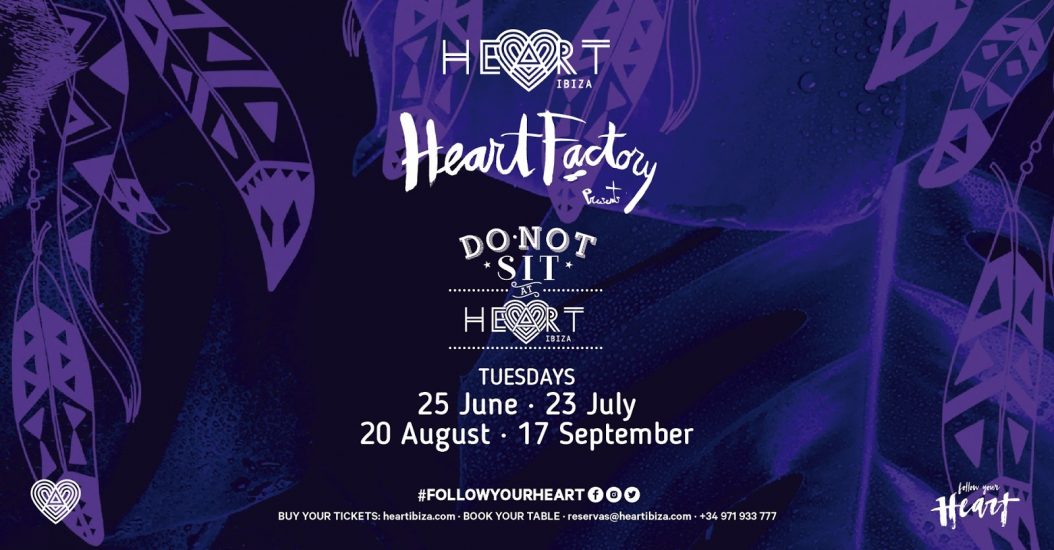 Solomun +1
Pacha Ibiza
Closing Party: 13th October feat. Solomun, Keinemusik
https://pacha.com/events/solomun-2019/
Without doubt Ibiza's most successful residency of the last few years, Solomun's +1 party will come to a close this year on 13th October, with the Diynamic boss inviting the Keinemusik crew along for the ride. Already this year, Solomun has played host to the likes of Peggy Gou, Denis Sulta, Tijuana T, DJ Seinfeld, Maceo Plex, Mano Le Tough, Tale Of Us, Dixon, Luciano, Chloé, Âme, DJ Koze and Moscoman, in the process solidifying his reputation as the island's most popular contemporary DJ.
IDOL
Eden Ibiza
Closing Party: September 16th with Orbital, Diego Donati, King Joshuia, Murjd
https://www.edenibiza.com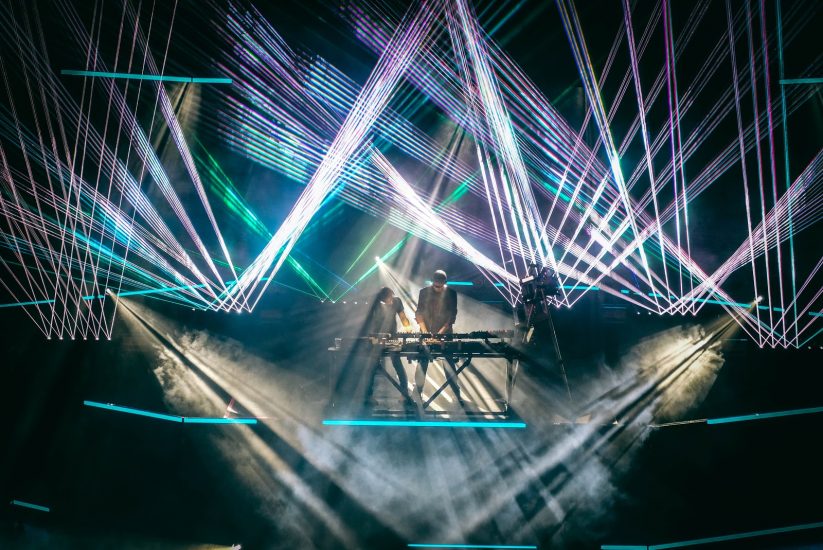 A party that's proved a bit hit down San An' way, IDOL is a place where classic sounds and some of the scene's finest contemporary DJs work quite brilliant alongside one another. This yeat's move to Eden brought a broader musical policy, pioneering names, contemporary heroes and plenty in between, all with a music-loving and up for it crowd. House music legends Orbital will headline the Closing Party on the 16th September alongside other party regulars including Diego Donati, King Joshuia and Murjd.
Together
Amnesia
Closing Party September 17th w/Chase & Status, SIGMA, Wilkinson, My Nu Leng, DJ EZ, Gorgon City b2b Sonny Fodera, TECHNIK, CAAL, MK
https://www.together-club.co.uk
Together Ibiza is a unique night out on the White Isle given that it has a world class focus on bass heavy sounds from across the spectrum. Nowhere else on the island will you hear such super-sized sounds from such a long list of bass superstars, all with next level production, immersive light and mind blowing lasers across the Main Room and Terrace of the vast adult playground that is Amnesia. And just look at that for a Closing Party line-up!
Resistance Ibiza
Privilege Ibiza
Closing Party 17th September w/Carl Cox, Adam Beyer, Sasha, John Digweed, Layo & Bushwacka, Charlotte de Witte, Dense & Pika, Hot Since 82, Deborah de Luca, Luigi Madonna
https://resistanceibiza.com/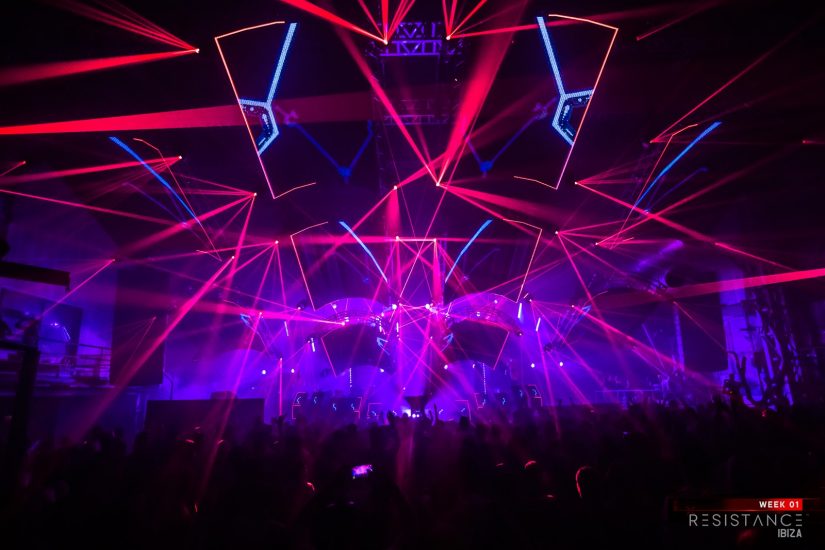 Ibiza has stormed the White Isle once again this summer. Taking into account the quality of the DJs on offer, that should perhaps come as no surprise. Filling out a 10,000 capacity club each Tuesday is no mean feat, but with Carl Cox, Adam Beyer, Sasha, John Digweed, Layo & Bushwacka, Charlotte de Witte, Dense & Pika, Hot Since 82, Deborah de Luca and Luigi Madonna all locked in for the Closing Party, it's a feat we're confident they'll achieve once more.
WILDCHILD at Heart Ibiza
Heart Ibiza
Closing Party Saturday 28th September w/TBC
http://www.gameoveribiza.com/
Having already put on some of the most talked about events over the past few years such as One Night Stand, Pure Carl Cox, LiFT and more, Game Over's WILDCHILD at Heart Ibiza has proved another runaway success at the Ibiza Town club. Taking inspiration from the early days of the 90's block party culture right through to the modern day madness of house music that emerges in its many shades from the backstreets and warehouses of London, Paris, Amsterdam, Chicago, Berlin, New York and beyond. Line-ups for this one are announced week-on-week, so keep your ears to the ground for what's to come.
ONE NIGHT STAND at DC-10
DC-10
20th September w/Better Lost Than Stupid, 2vilas, Cap, Dyed Soundorom, Felipe Bravo, Hanfry Martinez, Hector, ISBEL, Javier Carballo, Praslea, Real Gang Soundsystem ( Miller – Real Gang & Nicolau – Real Gang), Rossko, Spokenn (Ferro & Reiss), Traumer, Adam Chappell, Smythy
http://www.gameoveribiza.com/
One of the most talked about and exciting new parties in Ibiza once again proved just that this summer. As ever with One Night Stand, the Closing Party is jammed full of talent from the house, techno and minimal scenes. What's more, this party also represents their 3rd birthday, so it looks as though they'll be blowing out the candles in esteemed fashion.