The latest release on Deersky's Soundteller Records finds Julian Rodriguez and Andrei Niconoff presenting their first ever collaborative single.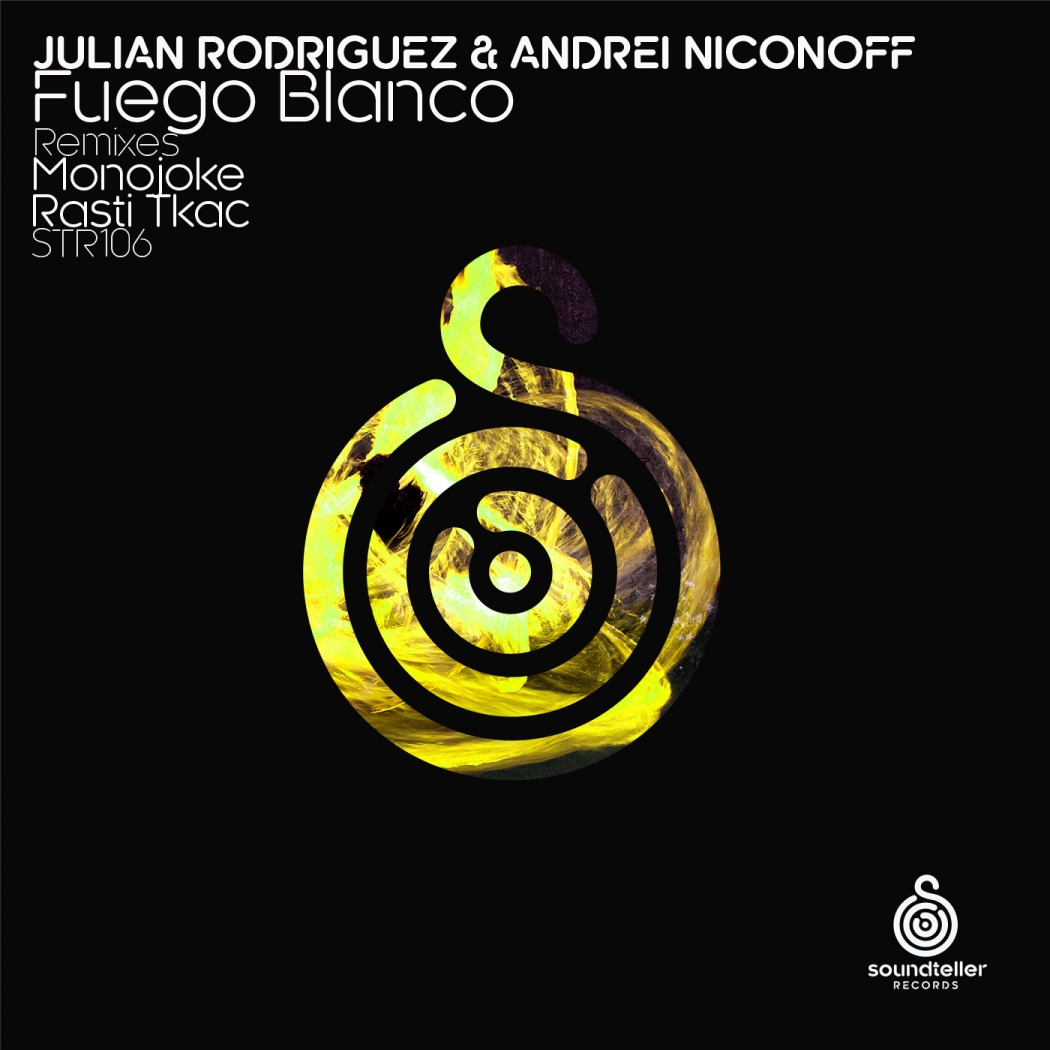 Residing in Buenos Aires, Argentina and Cancun, Mexico respectively both Julian and Andrei have earned much praise for their solo production work. Soundteller Records always seems to be looking for new and exciting things and they deliver that once again along with two top interpretations from Monojoke and Rasti Tkac. 
Julian has made huge strides in his career over the last two years and his collaborative work may have been a component to his growth as an artist. He always seems to be working with someone new and from all four corners of the globe as well, not just his home country of Argentina. Meanwhile Andrei's built an amazing sound and his recent 'Mystical Path' courtesy Michael & Levan and Stiven Rivic's Mistique Music earned Beatport chart success. Pairing with Julian has brought an amazing journey played out over 12 magical minutes. Full of groovy progressive qualities and amazing melodic moments the piece tells a compelling story and the running time is totally justified. As drifting motifs build through a DJ friendly intro the drums slowly get beefed up and momentum builds accordingly. The break is certainly one of the highlights with ethereal vocals and sweeping effects providing a gorgeous sound story as the cascading melodies continue to hit just the right emotional buttons. It's the perfect prelude to a six and a half minute third act that goes big but not too big with all the themes intertwining for an exhilarating conclusion. Monster tune from Julian and Andrei.
if there was ever an artist to make great use of those gorgeous melodies Monojoke would certainly be high on that list. His rugged style works wonders here with some layered beats and beefy drums delivering a killer groove. Time stretched vox and sweeping noise makes for a surreal environment as tension builds with the main break approaching. Working more on the atmospheric refrains the break stays relatively free of prominent melodies before the drop delivers one final rhythmic blow. This is huge and a progressive minded dance floor should absolutely love it.
The release concludes with Rasti Tkac making his label debut and taking the track into atmospheric territory. Sombre pads and those gorgeous vocal elements converge for an amazing top end while a buzzing foundation provides electric drive. Quirky melodies bring a unique flair that sits comfortably between hypnotic and emotive, until the main break paints a more poignant picture. Broken beats play heavily here as the heartrending vocal elements continue to bring blissful moments, foreshadowing a stellar third act led by those distinctive melodic clusters. Gorgeous remix from Rasti and another unique and inspired release from Deersky's Soundteller Records. Highly Recommended.