The 87th release on Deersky's Soundteller Records welcomes Julian Rodriguez to the label for his debut single.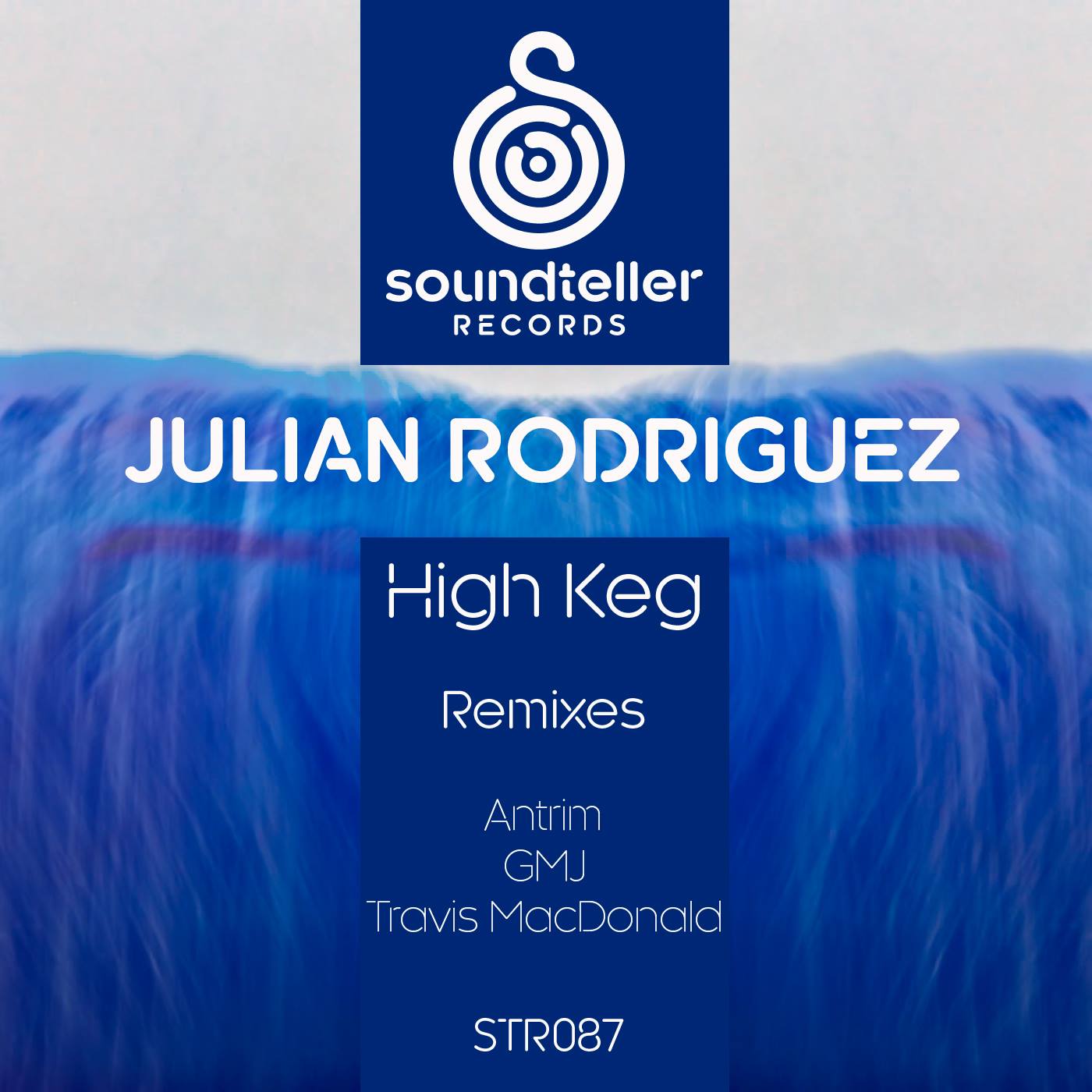 The Argentinean artist and Massive Harmony label boss has an extensive discography that includes releases on Balkan Connection, SexOnWax and Superordinate Music. The last 12 months in particular have been excellent with Julian earning consistent support from DJs like Hernan Cattaneo. Now he makes his much anticipated debut on Soundteller Records with 'High Keg' alongside remixes from Antrim, GMJ and Travis MacDonald. 
The release begins with the original and finds Julian crafting a strong percussive journey. It's all about the drums here, particularly early as a wealth of clattering clusters add immense bounce to the groove. Slowly though Julian blends an indistinct melodious theme into the mix with gorgeous synth work and soft pads leading the track into the break. It makes for a blissful centrepiece of subtle chord changes and an eventual broken beat transition to a huge payoff. Should be massive on the progressive minded floors and definitely one of Julian's strongest originals to date. 
Deersky and Soundteller Records have assembled an all star cast of remixers for this project who have all done a marvellous job at lending their own unique vision to the track. First up Antrim returns to the label for his seventh appearance and takes the track into more melodic territory with a variety of ethereal themes. First off though the uniqueness of the groove has to mentioned, monumentally funky and working wonderfully with the sweeping harmonies and vocal gates. It makes for a huge first half before a short break relieves the melodic haze to let the groove really breathe. It's then where you really get a feel for how floor friendly it is. Definitely something we haven't really heard from Antrim before and could play well on a more tech house oriented dance floor. Well done.
The second interpretation comes from GMJ who is making his second appearance on Soundteller Records. The Aussie producer remains one of the underground's most interesting artists. It's pretty rare I hear a production from him which doesn't bring something really cool and his 'High Keg' interpretation is no different. He goes deeper and subversive here, not focusing on the main themes but rather stretched out sonics and cinematic swells. There's one waning synth in particular which again just stands out and ultimately leads the track into a break where an emotive transition ensues. Although short lived, it's dead gorgeous before a band of warped bass tones brings the piece back into a floaty, ethereal haze. Amazing remix from GMJ.
The release concludes with Travis MacDonald who is making his second appearance on the label. The Agara Music boss is not only one of Canada's foremost mastering engineers but also manages to craft some of his own sonic magic as well. Travis MacDonald productions can be few and far between at times so it's always a good idea to pick one up when you see something new. Here he takes 'High Keg' into synth heaven with an irresistible hypnotic lead which carries the track on an eventful ride. Definitely coming from a more techno state of mind Travis keeps the framework tight and works that ever evolving line. A cascade of keys highlights the break in all their glistening glory before the minimalistic groove and twisty lead take you home. Great remix from Travis and another excellent offering from Deersky's Soundteller Records. Don't miss it.