The latest release on Nikko.Z's Dopamine Music welcomes Kosmas back to the label for his third appearance.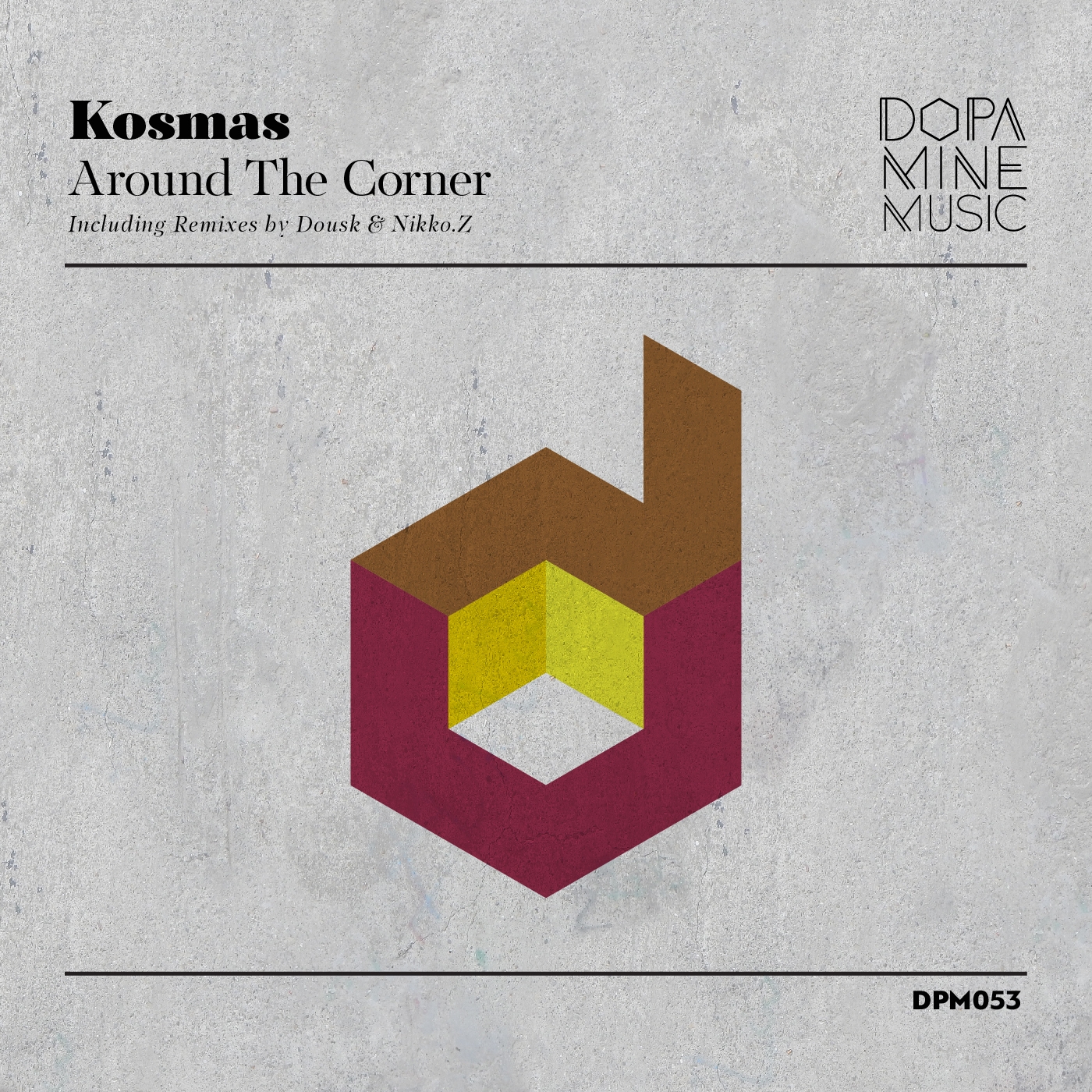 The Greek born, Mexico based artist last appeared on the Greek imprint with a remix of 'Ritual' by Juan Deminicis released in December of last year. Now we see Kosmas returning for his much anticipated debut single entitled 'Around the Corner' alongside remixes from Dousk & Nikko.Z.
Getting underway with the original mix finds Kosmas going deep and funky with a great nose for the dance floor. Anchored by a wave of bass stabs and lively drums the groove carries a playful bounce. Sultry tones soon converge around the framework along with an icy pad for a lovely late night feel. A lone vocal initiates the main break where a rhythmic cluster adds some dramatic flair, before a smooth build and cascading sweep brings all the elements together for that magic dance floor moment. Not only an excellent production from Kosmas but a borderless one as well, expect to be hearing this one in a variety of sets all through the spring club season.
The first interpretation of 'Around The Corner' is provided Dousk who is making his second appearance on Dopamine Music. As a long time favourite of John Digweed, Dousk's career began on Bedrock Records. Subsequent appearances on Global Underground and Vapour Recordings sealed what has now been a 15 year career of cutting edge electronic music. Fresh off a chart topping single (in conjunction with Jorgio Kioris) on 238W, Dousk delivers another unique and creative interpretation of 'Around The Corner'. Always one to bring a fresh flair Dousk has revamped the groove into a funky cluster of stabs which a wealth of percussive elements plays off wonderfully. As vocal samples pierce the air a more distinct narrative forms in the main break with ethereal gates and a tonal build ultimately sealing the tracks brilliance. Massive work from Dousk once again who always seems to be operating at a creative peak.
The second and final interpretation of 'Around The Corner' is provided by Nikko.Z who is making his seventh appearance on Dopamine Music. A quiet start to 2016 has seen just two new remixes from the Dopamine Music boss, the highlight being his widely praised interpretation of Antrim 'Rhumbs' on 238W. As Nikko's career has progressed he's methodically reached out into other realms of electronic music. Having shed his progressive house roots long ago for a broader approach Nikko presents a dub inspired interpretation of 'Around The Corner' to close the release out. Warehouse beats drive the piece with evolving tonal themes and late night motifs tantalizing the senses. Nikko always brings a dramatic flair, with a main break of shifty white noise and hypnotic loops bringing the track to an intense conclusion. Cutting edge work from Nikko and another great addition to his ever evolving discography. Don't miss it.