Madloch's Crossfade Sounds returns after a six month hiatus with a brand new EP from Philip Chedid.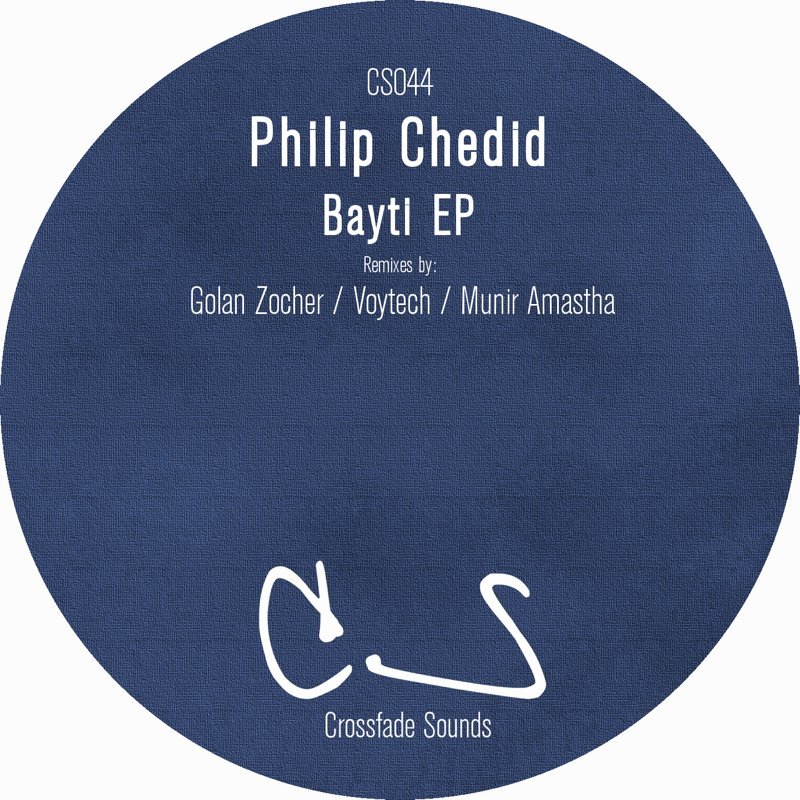 The US artist is making his label debut following appearances on affiliates Sound Avenue and 3rd Avenue. Most recently Philip contributed his enchanting 'Forgotten Paths' to Sound Avenue's Spring Sampler which has just been released with resounding success. For the long overdue return of Crossfade Sounds we see Philip presenting his 'Bayti EP' alongside remixes from Voytech, Golan Zocher and Munir Amastha.
The release begins with title track and finds Philip showcasing his mystical sound wonderfully. From its deep, enchanting grooves to cross cultural motifs it's a gorgeous eight minute journey. Playful keys add nicely to the musical narrative before a well timed break with distinctive strums carries a soulful vibe into the third act. It's borderless appeal and emotive qualities might be its strongest suit and expect to hear a wide range of house oriented DJs playing this one in the coming months.
Both remixes take the track into new territory and offer a great complement to the already brilliant original. First up Voytech makes his debut appearance on the label and delivers a tech-house inspired take on the track. Shuffling, floor friendly grooves have become the Polish producer's calling card and they play well here once again. Angelic pads and quirky hooks just add to the tracks strong rhythmic appeal while a crafty break sits at it's emotional core. Wonderful remix from Voytech.
The second and final interpretation of 'Bayti' finds Golan Zocher making his label debut. The Israeli / Colombian artist and Bloom Records label boss takes the track into late night territory with a deep, percussive approach that captivates the mind and feet. It's dubby overtones and spiralling electronics slowly converge while waves of drums lead into the break. As the track's centrepiece, the two minute interlude is a story i n itself with heart warming pads delivering the most emotive moment on the EP, setting up the final four minutes perfectly.
The companion piece 'Yaaburni' continues the cross cultural vibe of the EP with similar design profiles and soulful instrumentation. Jangly hooks adorn the chugging groove while bands of effects and tribal infused drums trail through the framework, ultimately leading to a spiritual break. It's otherworldly vibe is undeniable and never more apparent during the track's centrepiece as sun drenched synths foreshadow the desert inspired finale perfectly.
The lone interpretation of 'Yaaburni' is provided by Munir Amastha who is making his Crossfade Sounds debut here. The Revolt Records label boss began his career on Oversound Records five years ago and last appeared on the True Sounds imprint in 2014 with his 'Eksperyment' single (written in conjunction with Voytech). Munir's unique approach to deep house has melded well with the 'Yaaburni' themes and closed the EP out on a strong note. The soulful moods are well conveyed with a trippier more otherworldly feel. Never more apparent during the main break, it's spiralling atmosphere's and Bansuri-esque leads make for a magical stop on a gorgeous eight minute journey. A fabulous remix from Munir and a welcome return for Crossfade Sounds, don't miss it.