The latest release on Baroque Records welcomes LessNoise back to the label for a brand new single.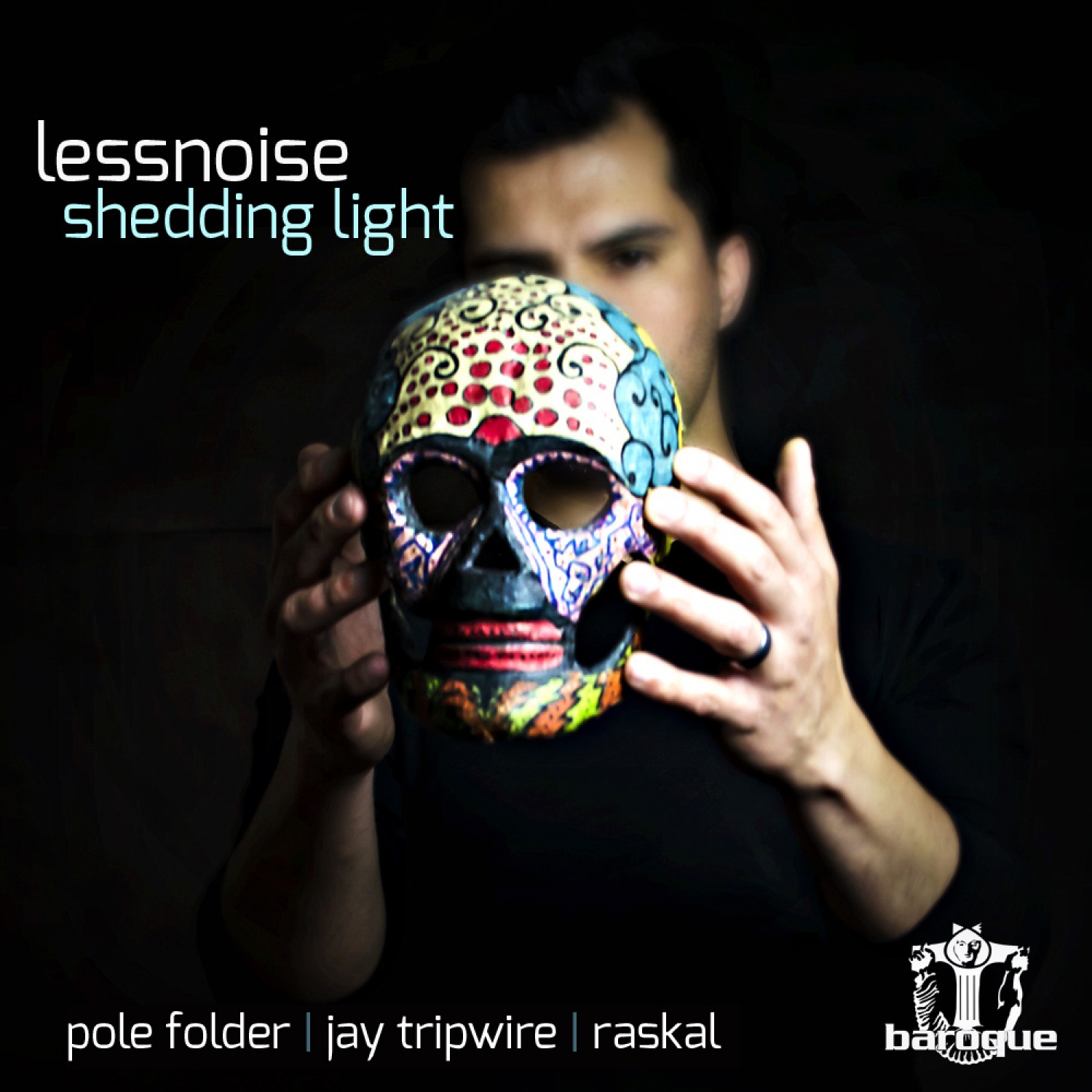 The Mexican artist last appeared on the UK imprint with a contribution to the label's 'Unified 11.15' compilation released late last year. It's been a quiet 2016 for LessNoise thus far so new music has been much anticipated and he's returned to Baroque Records in a big way with 'Shedding Light' alongside remixes from Polefolder, Jay Tripwire and Raskal.
With a forthcoming album later this year 'Shedding Light' serves as a prelude to what should be an incredible collection of music. The vocal work is quite lovely, from the ethereal gates to mesmerizing drifts they captivate the senses every step of the way while a sequence of bass stabs carves out a funky foundation. It doesn't go for the gusto at any point which is nice, merely upping the intensity just a touch during the main break with more effects on the vocals and modulation on the acid groove. Lovely work from LessNoise.
Baroque has put together what would have to be their strongest remixer cast of the year with Polefolder, Jay Tripwire and Raskal all delivering excellent alternatives here. First up Polefolder, who is fresh off incredible remixes for 238W Inc. and Tulipa along with a new EP for his own Reworck imprint provides his usual emotive brilliance. The vocal elements stay pretty well intact but it's the atmospheric surroundings which add that delicate beauty for which he is so loved. The first act builds nicely with layers of synths and a light granular texture. There's a lovely character as result and just before the main break there's that moment of profound beauty that we've come to expect from Pole Folder. Gorgeous remix.
The second interpretation of 'Shedding Light' is provided Jay Tripwire who is making his first appearance on Baroque Records. The 20 year career of the Canadian has seen him maintain a contemporary take on electronic club music both in the studio as a producer and on the dance floor as a DJ. Jay's discography is meticulously kept and showcases releases on Pokerflat and Hypercolor. For his 'Shedding Light' interpretation Jay has revamped the track into a late night groover that makes great use of the motifs from the original. The vocals get some new life with time stretched lines and an extra bit of haze but ultimately it's the coolness of the groove which really stands out. It's punchy, deliberate nature is incredibly infectious and makes for a never ending meditative vibe, should be magic on the right dance floor and my fave mix on the release as well. 
The release concludes with Raskal making his debut appearance on the label. Ronnie Rask aka Raskal, hails from Atlanta, USA and has been pushing his deep and tech house sound on DJ Pierre's Afro Acid imprint and MK837 since early 2015. Here he takes 'Shedding Light' into hypnotic house territory to close the release out on a strong note. Walls of harmonious bass lead the drive while a complement of alien-like electronics and a never-ending trail of vocal gates take you into the first break. It's the buzzing low end which stands out here, building some lovely tension while the vocals continue to add their heavenly flair. It serves as the prefect prelude to a driving second act before the final break ups the drama with those distinctive bass stabs delivering several magic moments. Great remix from Raskal and a top notch offering from Baroque Records. Don't miss it.