The latest release on Soundteller Records welcomes Luka Sambe to the label for his debut single.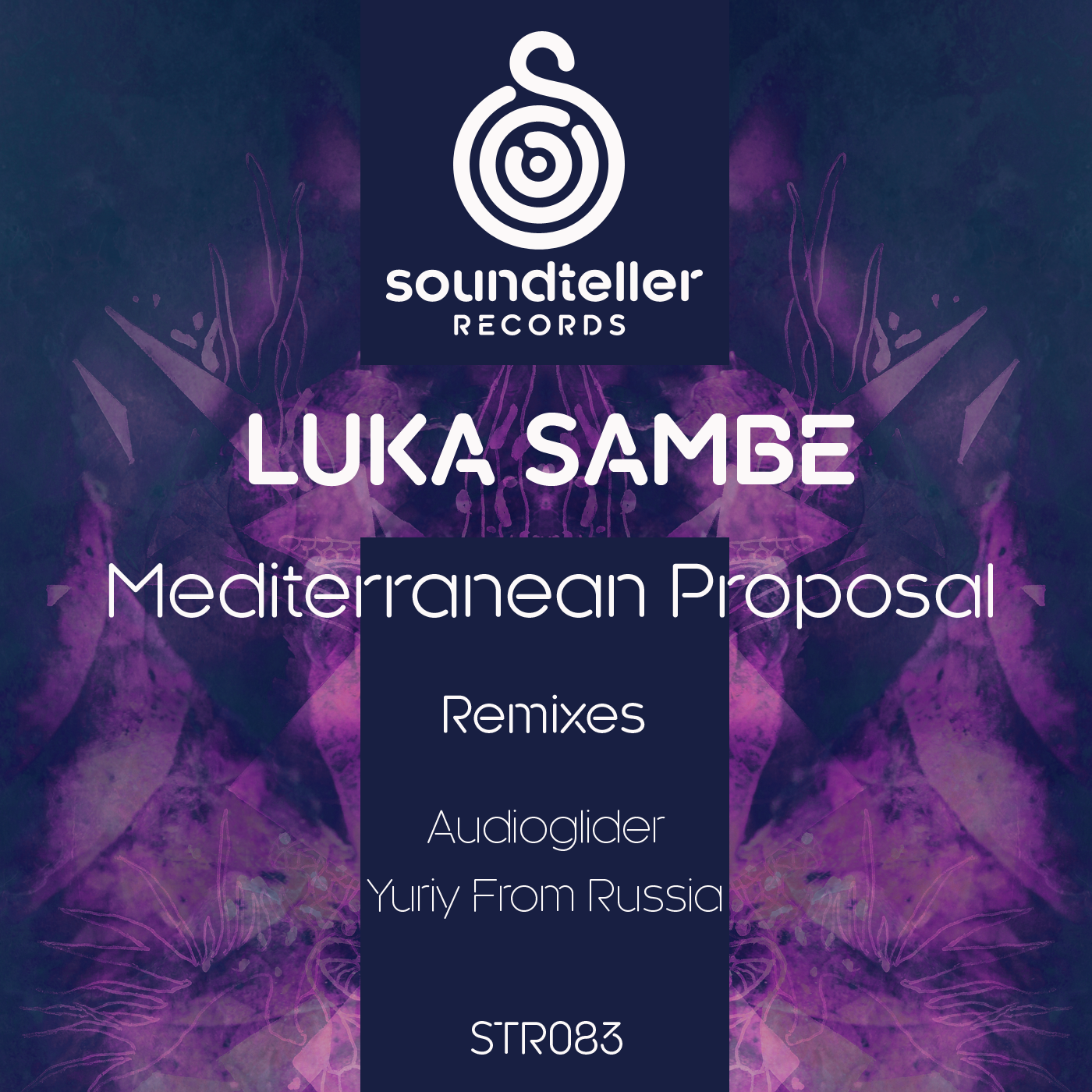 Headed up by Polish producer/DJ Deersky, Soundteller Records has become a home for some of the underground's most cutting edge artists. From Robert R. Hardy, Andrea Cassino, Matias Chilano, Silinder and more, the Polish imprint has built itself into one of the progressive new schools leading imprints. Here we see them welcoming Luka Sambe to the label with his latest studio creation 'Mediterranean Proposal' alongside remixes from Audioglider and Yuriy From Russia. 
The release gets under way with Luka's original and for all those that love his pristine, melodious sound you're bound to dig 'Mediterranean Proposal' as well. The thematics here are just absolutely gorgeous, from the distinctive drums to ethereal motifs drifting through the framework, it really is perfectly styled seaside music. There's an amazing sense of space which allows the lead melodies to develop nicely and ultimately come to fruition during a gorgeous break. The vocal elements, although not a primary focus by any means come off unique and classy as do the wildlife motifs which are processed to perfection. Gorgeous work from Luka and perhaps his deepest and most memorable production to date. He has also provided a second version, aptly titled '8pm', it's downtempo beats and melancholic leanings are just as alluring and sit as a great complement to the more club oriented original.
The first interpretation welcomes Audioglider to the label who is fresh off several triumphs for John Johnson's 238W and Hydrogen imprints. The UK producer definitely brings a unique approach to production and his 'Mediterranean Proposal' interpretation illustrates that once again. Keeping the tempo low, the vibe deep and groove stripped allows all the unique design qualities to really shine. It's spaced out surroundings and playful melodies work in perfect unison with the revamped groove , ultimately leading to the main break. Long and marvellously well crafted, the break flows through some wonky modulation and brings on a housier third act with goosebump worthy moments. There's just a hint of shoegaze locked in there somewhere as well which I absolutely love. Beautiful interpretation from Audioglider which makes for a spectacular debut on Soundteller. 
The second and final remix finds Yuriy From Russia making his third appearance on the label with a more traditional progressive house take on 'Mediterranean Proposal'. Backed by a blissful atmospheric haze, Yuriy makes great use of the original elements while adding his own funkiness with some rugged stabs and chunky grooves. It leads nicely into a main break of wistful motifs, quite a surreal vibe actually and with Luka's gorgeous elements it's really hard to go wrong. Choosing to keep the build tasteful, there is little fanfare with a drum fill and warm rush of atmosphere bringing the groove back for a heavenly conclusion. Beautiful work from start to finish and certainly the fullest, rushiest of the three mixes here. Wicked sounds from Deersky's Soundteller Records once again. Don't miss it.