The latest release on Golden Wings Music welcomes Mariano Brox to the label for his debut EP.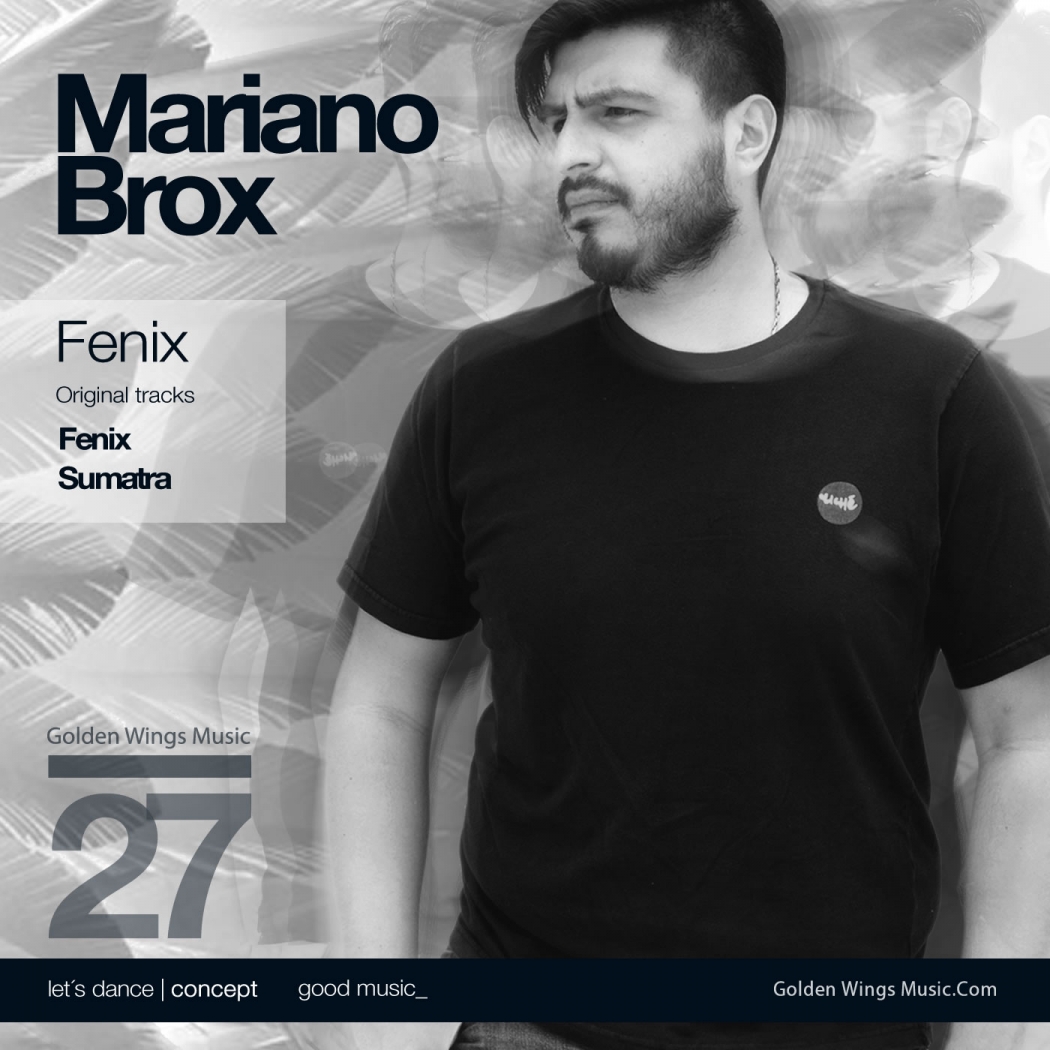 Mariano Medina aka Mariano Brox hails from Buenos Aires and has two previous appearances on Ivan Nikusev's OLD SQL Recordings, where his dark and groovy take on progressive music was introduced to the world. Now making his much anticipated Golden Wings Music debut Mariano presents his brand new EP entitled 'Fenix'.
The release begins with its title and showcase piece 'Fenix' which finds Mariano crafting another sultry, brooding gem. Deeply hypnotic at the outset, a grinding synth soon fades into prominence, bringing with it an electric vibe. Sweeping atmospheres lead the piece into an anticipatory second act before a huge proggy groove and spacey effects get unleashed for what is no doubt the tracks magic moment. It's near 11 minute running time looks daunting but there are so many great elements and ideas in the third act that makes for a really engaging journey and definitely one a true progressive house connoisseur will certainly enjoy. 
The companion piece 'Sumatra' comes in deeper and a touch more melodic, all wrapped up in the same warm production qualities. It's smooth, rhythmic style is immediately inviting and the dulcet tones are equally inspiring. The main break showcases a lovely mallet motif, further enhancing the emotive qualities of the track before the beefy groove returns for a stellar third act. Two gorgeous productions from Mariano which certainly sit as his all time best work and another great offering from Golden Wings Music. Don't miss it.