The latest release on Clinique Recordings finds the label showcasing one of its most intriguing offerings to date.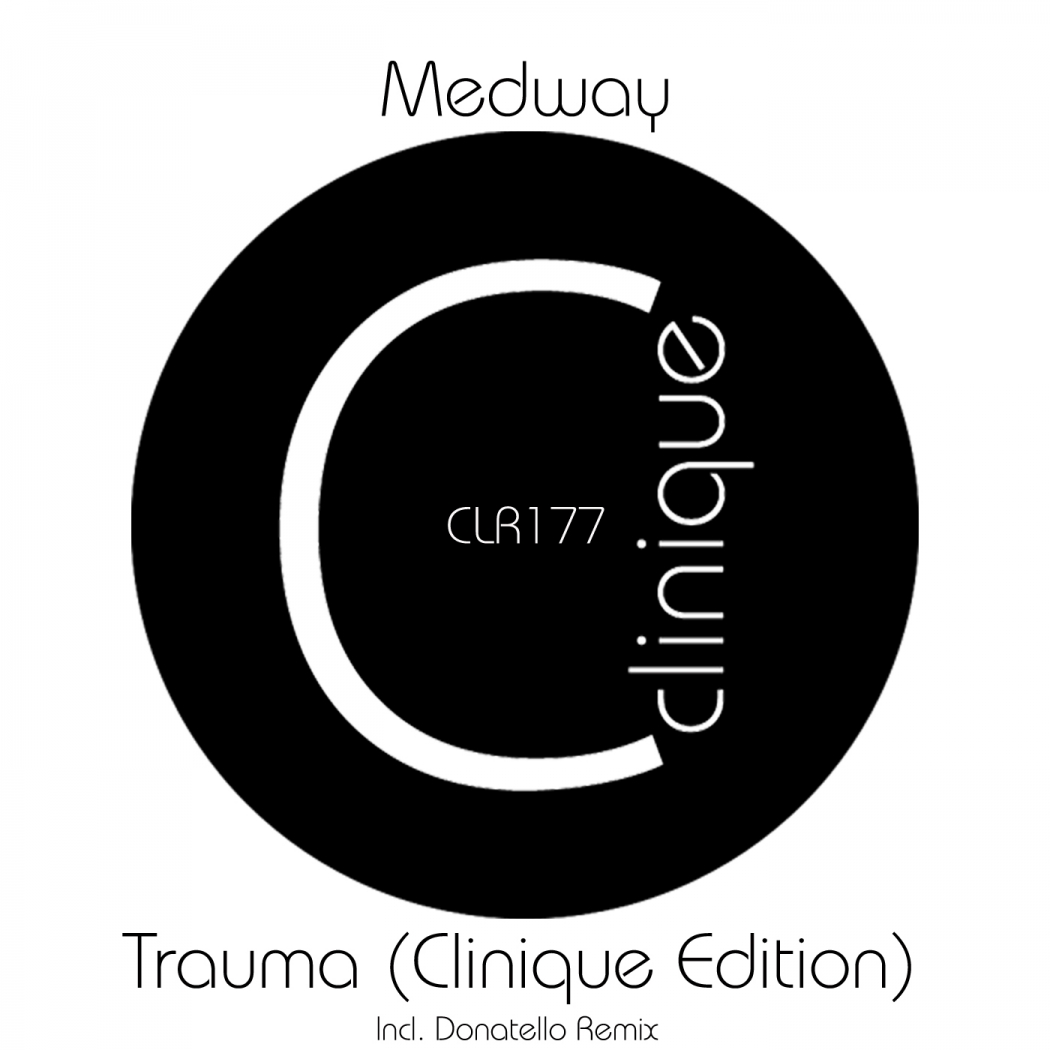 Long time progressive house fans will certainly recognize the name Medway, the US artist was a favourite of Sasha and John Digweed for many years. A string of releases on Hooj Choons through the late nineties proved to some of the biggest during that time. Medway's 'Resurrection', 'Fat Bastard', 'The Elements', 'Release' and 'Trauma' EP's all sit as progressive house classics. Now 13 years after its release Clinique Recordings brings back 'Trauma' alongside the much anticipated new mix from Donatello. 
For those unfamiliar with the original it was released in 2003 by a Canadian label called Release Records (that was actually myself and two friends) and it's stood the test of time pretty well actually. I literally haven't heard it at least 10 years but it's punchy electric groove, vocal elements and shuffly drums sound pretty tight. It's that one ethereal synth which I always loved most about it and the stripped down section following the break was and still is super funky. Some spaced out designs and a ride make for a slightly busier third act while those distinctive vocal elements trail through the framework at timely moments. Not sure what Medway is up to 13 years later, if he's still mastering or something else but it'd be interesting to see what could come of his studio now cause this still sounds pretty damn good.
The lone interpretation comes from Donatello and if you're going to get someone to update a club classic I'd say he's a very worthy choice. As one of Lithuanian's most well known production talents, Donatello has appeared on top underground labels Click Records, Last Night On Earth, Perspectives Digital and Spaghetti Monster. His penchant for crafting prefect club grooves never seems to waver and he's turned in another brilliant production here. Aside from the tight, chuggy groove which we've come to expect, Donatello makes great use of the vocal parts and I'd say they're a more prominent element here than the original, particularly during the main break. It works really well, there's something quite dramatic and poignant about those words and the dark pulsating beats and firing electronics just add to its brilliance. Lovely remix from Donatello and I'm very happy to see the original out again with some new life courtesy Clinique Recordings. Don't miss it.