The 326th episode of our 12 Questions segment features producer Marboc.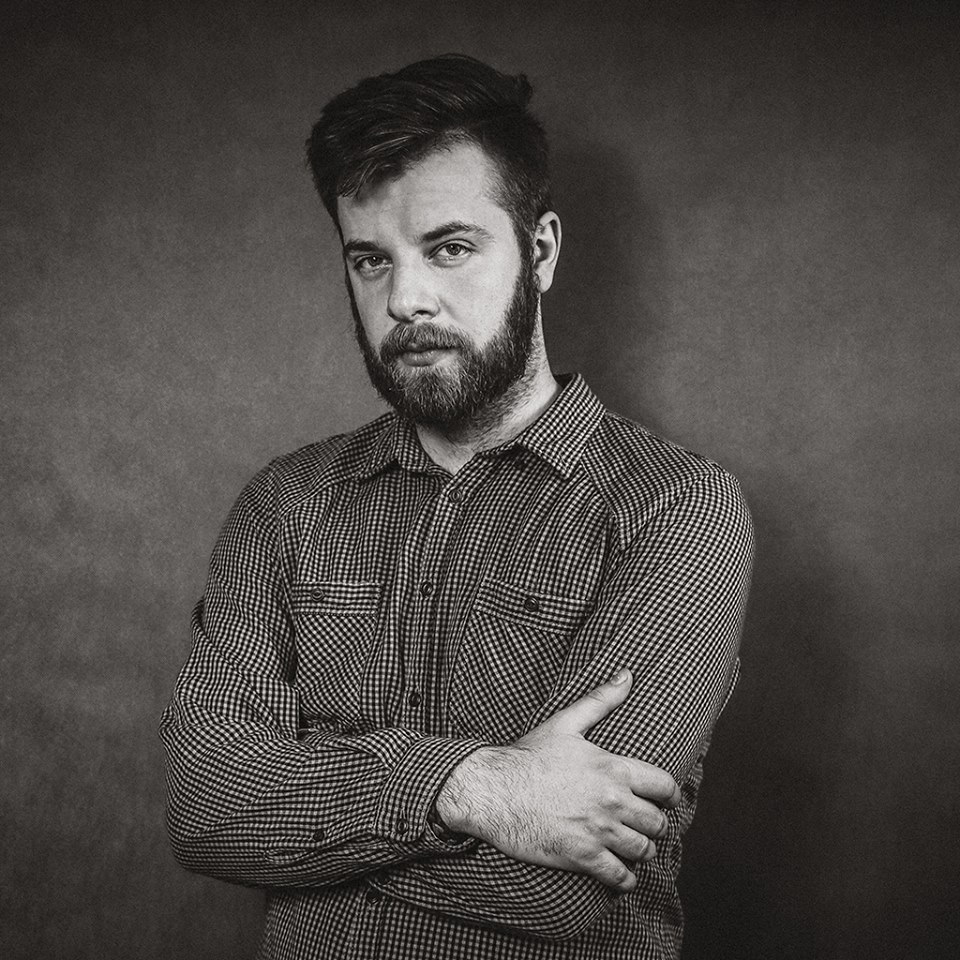 1. How old are you, where are you living and how long have you been producing and Djing?
Hello all!
I'm 28 y.o. and I live in an outstanding place called Gdańsk. My father 'infected' me with music. When I was just a little boy, my father didn't tell me bedtime stories, instead he just turn on the radio in the room and left me alone with it. Only now I realize that I am very sensitive musically. At the age of 14, my father bought a CD with some programs that were designed to improve the performance of our computer. There was also a small application "e-jay" where form ready-made samples you could create you own tracks. It was what I needed. Later I started buying  different edition of this program, which was divided into different genres starting from the Hip Hop ending at Trance. I started saving my own samples. At the age of 17, I felt a hunger to share my own finished projects with people (miedzy innymi zeby sie przy tym bawili). I got an opportunity to play in a club, where I told the local Dj that I'm a professional. It was tragic.
2. Where do your musical roots lie, what are your first memories of electronic music and when did you know you wanted to pursue it seriously? Are there any particular productions or artists from the past that really made you think to yourself 'this is what I want to do."
My father is a music lover, but he wasn't gifted musically. Sometimes he hit the drums, but that was where his music adventure ended. The first time I told myself  "I want to do it" was just during my first performance at the age of 17, at the club TROPICA. First time I felt the atmosphere and magic of that place. It was during the songs of David Guetta – World Is Mine, Pryda – Shadows, C-mos – 2 million ways (Axwell remix) As soon as I heard those songs, I hit the dancefloor.
3. How difficult was learning to produce for you in the beginning? Did you take any Audio Engineering programs or production courses to help you out or are you pretty much self taught? And did anyone give any advice early on that really helped?
I'm definitely a self-taught artist. My first serious DAW program is (WAS?) Fruity Loops. The beginnings were very difficult. Tossing away the finished blocks, to a system where you have to build everything from the beginning, it was frustrating. The more that only with time I added building blocks to it by installing new plugs and samples.  I'm working on it today and I am very satisfied with the possibilities which it gives me.
I'm very attached to this program and I don't think that I'll part with it, I feel that I can pull more  from it. It's not yet 100% of my capabilities. Lately I want to give more attention to the Live-act. Ableton is definitely a program that can help me with this. In this case, I would like to seek some knowledge from my friends and learn the basics.
As for standing behind the console, again I learned everything myself. Here, what's most interesting, I learned to play during the event! Then the club had at its disposal a wonderful pioneer 800 mk2 and mixer 600. It was hard to play two songs at the time. But a piece of advice that my friend told me has changed my sets forever – "Martin, the difference between 1bpm is about 0.75%" Then my sets began to sound somehow.
4. What parts of the production process do you find the most difficult and what comes easiest for you? When you do hit a creative block what helps you through it?
My formula for success is primarily a 'no stress' rule. If something doesn't work out, leave it for another day and start another project. If you don't have an alternative song, go for a walk. It really helps, a moment to clear your mind. The sound of water, the rustle of leaves, no music. Yes, this is my recipe.
When it comes to creating the track itself and what part is difficult for me, then I don't really have one. There was a time where it was very difficult for me to create a good sounding, balanced drums. But I could always select the bass perfectly, which gave the track its own character. Recently the situation  changed and the bass is a challenge. But once you succeed, you can really feel the power.
5. What's a normal day like for you? Do you have a job outside of electronicmusic? And what do you like to do when you're not working on music?
For me, a normal day is to drink coffee in the morning (hehe). First of all, I love to travel. There is so many beautiful places to see, that one isn't able to explore all the magical corners of our planet during our short lives.Therefore, in the free time my partner and myself  try to enjoy nature and explore. Besides, I have a job as an office worker in a large multinational company. I like my job because it gives me time to travel and my creativeness. I love being around friends and share nice memories. I belong to Electronic records Tree and absolutely adore the family atmosphere. As soon as we find time, we meet for a beer and talk not only about music.
6. Apart from electronic music what other genres do you listen to and who are your favourite artists outside of electronic? and do these genres or artists have a direct effect on your own productions?
I love Chillout, Jazz. I listen to a little bit of progressive rock. I won't mention many artists as i truly don't know a lot of them. My girlfriend introduced me to the band Foals, great energetic melodies that float me above the ground. ColdPlay also dragged my attention. Their last album made a great impression. Film music is something that I have to mention, for I had the pleasure to create a soundtrack to a film ( and it's nice to recall that time). It is a great lesson of patience and creativeness of the artist. Musician like an actor, has to empathize with the film, to play well.
7. What was the first and last physical (CD, Vinyl, Cassette etc)  piece of music you bought?
I remember well when I bought my first album. It was the album Burnin 'Sneakers Bomfunk MC's and took it on a school trip. We danced Break'Dance to impress the girls from out class. Every single time I had to check, if the disc is not scratched. I also remember my first Vinyl, which was a gift for my birthday, Jean Michel Jarre – Oxygene. It was my first album with electronic music.
8. Tell us something about yourself that might surprise people?
Winning two statuettes at the festival in Kielce. "Scyzoryki 2013″ ("Pocket Knives 2013") picked up the award for the best electronic track and the best team. To participate in this event, I had to do a Colab with another producer, we named ourselves F*CK THE SYSTEM. We have created a quite commercial song, but maintained the remnants of dignity. It was the first time I had contact with cameras and large-format interviews. To this day I have not seen those recordings. From what my friends say is that I look funny, stutter and that the stress is eating me live on camera. It's quite possible that I'll never see that material in my life, but might break when my future kids ask me about my successes and career. Although I look funny in TV glass, I consider success and appreciation of my work.
9. Which producers in your opinion get consistently overlooked?
I can say that whole labels are overlooked. A good example is the label Electronic Tree. It has fantastic producers like; Tuxedo, Rafa'EL, Monojoke, Plichess and many others. Polish music scene is difficult. We are more recognized in the West than in our home country, and it's still hard to break through. Recently, a very good friend of mine made an experiment. He prepared an EP and sent it to one of the Polish labels, which is quite quite recognizable on our stage. Long he had to wait for an answer, and when they did, they thanked him for the material and but they found it not fit for release. After few months later he sent exactly the same songs, but he changed the name of the artist to a more known one. The answer arrived after two hours. They praised the songs so much that they sent a contract to sign. Why??
I can only state that recently only recommendations and remixes of famous artists are the only way to to make an appearance in the industry.
10. Which producers consistently inspire you? And where else does your inspiration come from?
I love improvising. Before finalizing the track, I plug in a few synthesizers and overdub different bass, pads, percussion parts. There's a lot of fun in that. Sometimes I get so lost in it that I create a completely new track, save it and as the next day in the studio comes, I'm back at it again. It comes a full circle, and each time there is something different. I get so lost in it I loose the track of time and I am able to sit at it the whole day off. Another inspiration is the use of nature's goods. Go somewhere to a distant place and separate yourself for people. Be with your thoughts and reflect on your life. I am an optimist, so my thoughts only bring a smile on my face. That created a lot of chillout pieces. My first album "On The Other Side" consists only of those moments, in which I went somewhere, I relaxed, I came back, I created.
Robert Babicz from a very long time gives me reasons to think, how you can create such beautiful colors. He is my master of creating lower (color(barwy)). Sub bass, bass is poetry to my ears. They are strong, loud. Do not blow the whole mix. This is called the ability to use the space. I think that I could learn a lot from him in this field.
Trentemoller – the last resort album is something incredible. It's hard to say whether it was appreciated in the music industry, but its atmosphere and variety of pieces is a wonderful thing. An example for me is his greatest song (in my opinion), which I listened to at a very young age – Take Me Into Your Skin. It's killin' it!
11. There are countless producers out there trying to find their way and create their own unique sound, what advice do you have for them?
If we use VST or synthesisers and stop at a certain preset, lets try to mess with it a little. Do not be afraid to do that. Changing colors, tones, frequencies can cause boom in your head, and suddenly you'll catch what you were looking for. I will say more, you can create something completely different as initially expected. I have so very often. I sit down to work, where I wanted to create a solid Techno. A few hours later came out with incredible chillout, which is played by me at parties.
Another method is to listen to your favorite song by another artist. Try to mimic the entire course of the song. I can assure you that the end result will be completely different from the song which you used in the beginning. During this work, not once you'll get an idea which will slightly alter the concept. It can repeat several times for different parts and so it will create another unconventional piece.
12. If the final DJ/live set of your career was next week what would your last track be?
My final set would be a culmination of all my adventures with music, that's why it would consist only of my own original songs. I would end it with something delicate, that's where the problem starts, because I would like to take into account all the songs that were important to me in my life and gave me satisfaction. Even those that are not found in the releases. All that was preserved in genres of Progressive, Techno, Electronic.
Also I have a question, how much time would you have given me on the set?
'Mandala EP' is out now on Electronic Tree, you can purchase the release: here