The 21st release on Clubsonica Records welcomes Michael A to the label for his debut single.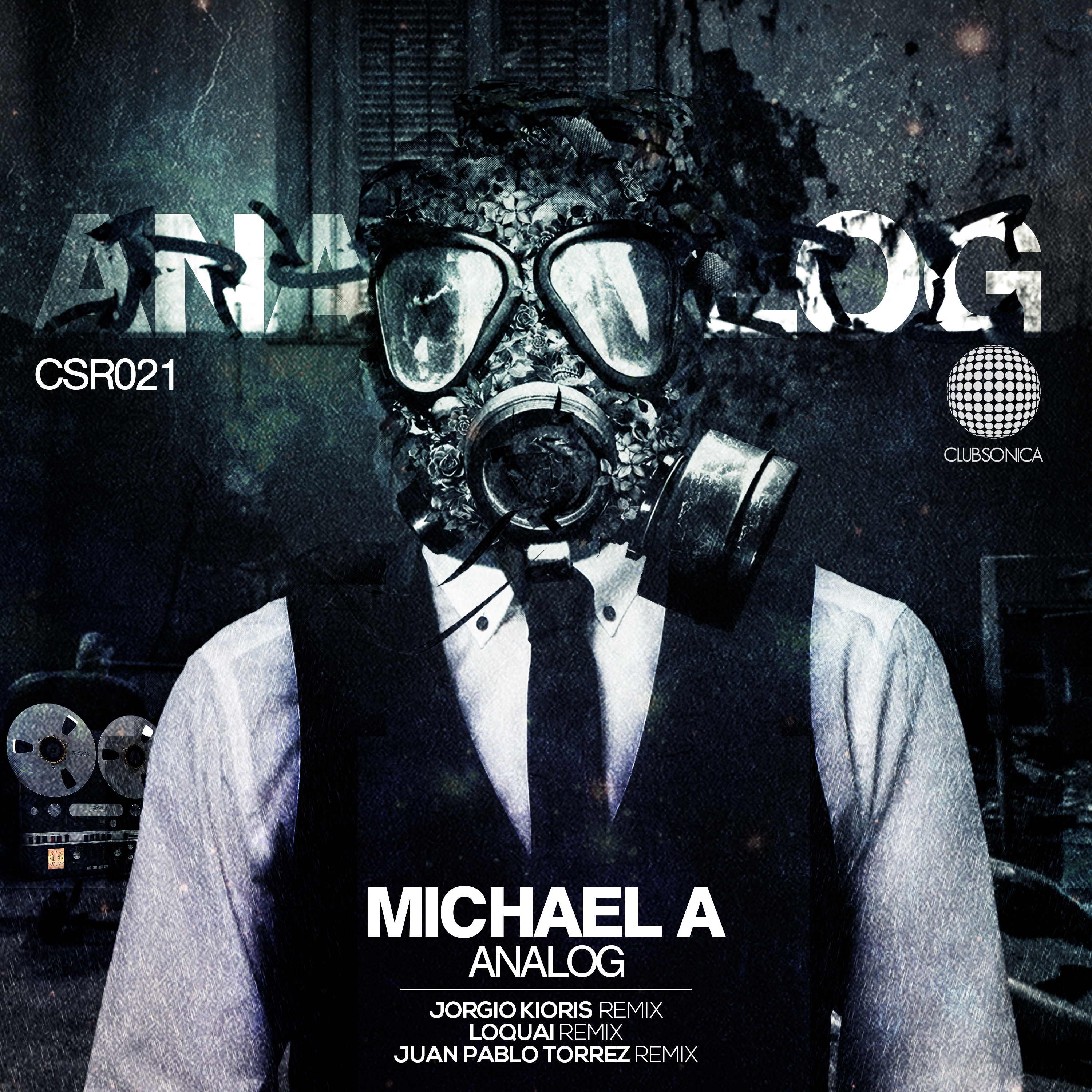 The Belarus based artist and Genesis Music label boss has been a regular in the sets of Hernan Cattaneo, Nick Warren, Guy J and Guy Mantzur over the last year. His modern progressive style is abundantly groovy and he's quickly become one of the underground's most in demand artists. Now making his much anticipated Clubsonica debut Michael presents his new single 'Analog' alongside remixes from Jorgio Kioris, Loquai and Juan Pablo Torrez. 
The release begins with the original mix and finds Michael going a bit more into deep house territory than some of his recent work. Mystical atmospheres and a dubby groove set the stage for a wonderful seven minute journey. Lightly textured motifs drift through the framework as the piece adds on to its wonderfully swing heavy groove. A moment of serenity during the main break lifts the mood further to the heavens before a buzzing tone marks the return of the groove and a dramatic, trippy finale. A wonderful production from Michael and one you're likely to be hearing in quite a few sets as the summer progresses.
The first interpretation of 'Analog' is provided by Jorgio Kioris who is making his first appearance on the label. The Bloque festival owner and founder has been much hyped of late. A joint single with fellow Greek artist Simos Tagias started the wave of momentum. Released last August on Replug Records, the track 'Exist' received a remix from label boss Cid Inc and proved to one of the summer's strongest releases. Subsequent solo productions for Balkan Connection and Superordinate Music along with a gigantic collaboration with Dousk for ICONYC has made Jorgio one of the fastest rising stars in the underground. Now making his much anticipated Clubsonica debut, Jorgio puts his own unique spin on 'Analog'. Anchored by a warm, chuggy groove and tribal infused drums it's not long before the Greek artist's dreamy rendition wins you over. Sweeping aquatics combined with blissful atmospheres and gorgeous textures made for one of Jorgio's career best remixes.
The second interpretation of 'Analog' is provided by Loquai who is also making his first appearance on Clubsonica Records. The Russian born, Germany based artist and Refined Tunes label boss is a veteran of the underground. With a discography of over 650 entries, highlighted by appearances on 238W, Armada, Bonzai and Movement Recordings, Loquai has become one of the most trusted names in progressive house. His groovy style is much loved amongst DJs and he's worked his magic on 'Analog' once again. With a deeper more laid back approach Loquai's version complements the previous two wonderfully. Growling bass swells and a solemn pad add wonderfully to the tracks emotive qualities, while a sturdy groove keeps your feet firmly on the dance floor. Another stellar remix from Loquai.
The third and final interpretation of 'Analog' is provided by Clubsonica label boss Juan Pablo Torrez who is making his ninth appearance. As one of Colombia's fastest rising talents Juan already owns a discography with appearances on Darin Epsilon's Perspectives Digital and Stellar Fountain. A joint production with fellow countryman Kamilo Sanclemente proved to be the highlight, earning months of live play from Hernan Cattaneo in the process and also finding a spot in the legendary DJs 'Resident' Podcast. For his 'Analog' interpretation Juan has taken the track into tougher more techno minded territory while still retaining many of the dreamy qualities which made the original so appealing. Layered beats, mesmerising percussion and dark tonal themes make for an intriguing beginning, before haunting vocal elements elevate the mood higher. The main break proves to be the highlight, as swirling atmospherics converge with kaleidoscopic designs in a vortex of cosmic audio, ultimately delivering one of the releases biggest moments. A standout production from Juan and perhaps his all time best work making it the perfect way to close the release out. Clubsonica continues on its strong run this year bringing another release full of variety and talent. Don't miss it.