The latest release on Madloch's Sound Avenue imprint finds Michael A returning to the label for a brand new EP.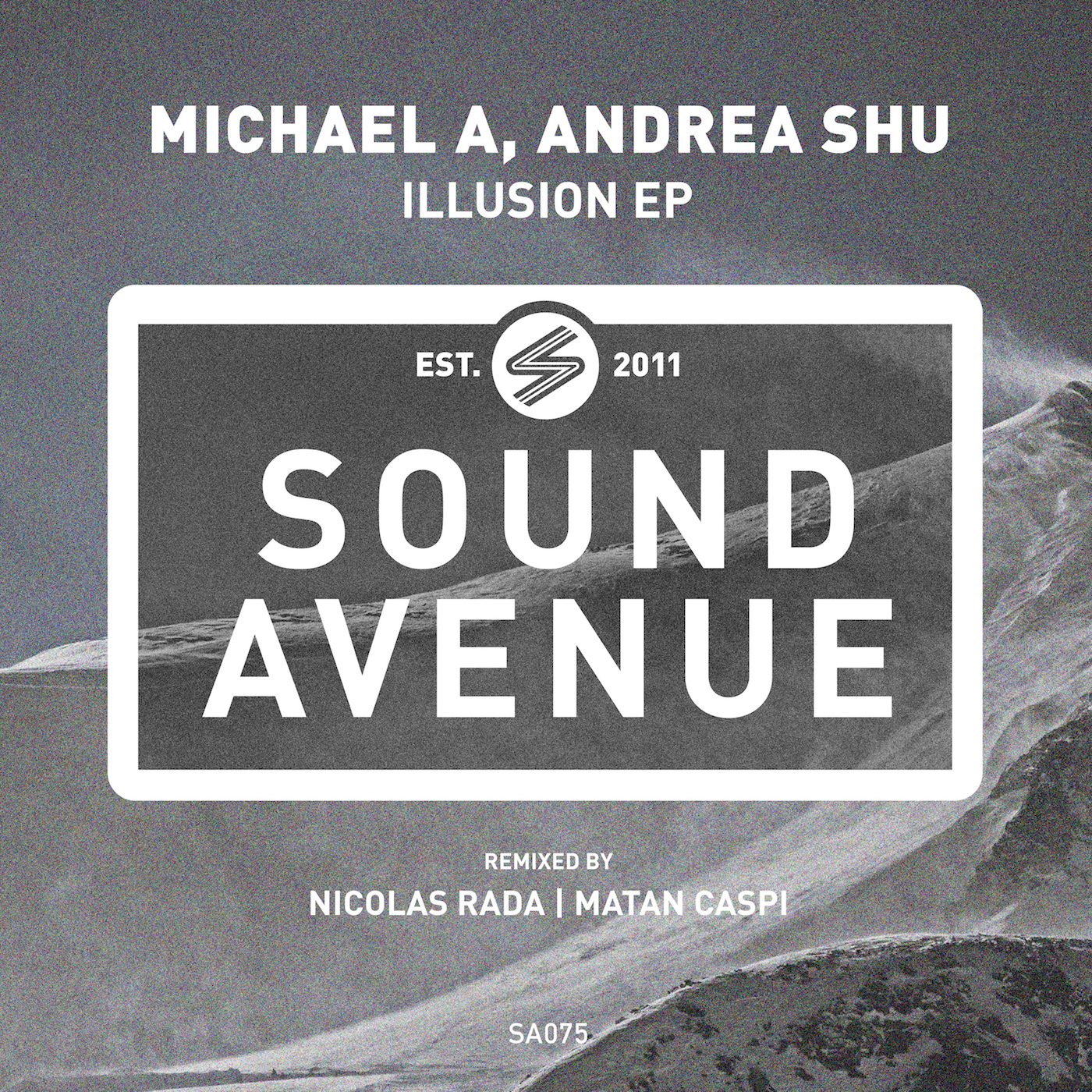 The Belarus based artist and Genesis Music boss has been a perpetual favourite of Hernan Cattaneo and Guy J in recent years. He closed out 2016 in style with a contribution to the critically acclaimed Repluggled, Vol. 2 collection, courtesy of Cid inc's Replug Records. Now Michael makes his much anticipated return to Sound Avenue with a brand new two track EP alongside remixes from Nicolas Rada and Matan Caspi.
Since his first release in 2011 the Belarus based artist has developed a sound all his own. Drawing on both techno and deep house sensibilities, Michael is now one of the most unique and in demand producers in the new progressive movement. The lead and also title cut here 'Illusion' encapsulates his hybrid style wonderfully with its bulbous groove and dark undertones. It's techno framework has drive and energy while a funky foundation adds a vibrant bounce. Rhythms fire through the framework making for an intense first act, before an ethereal vocal lights up the break leading to a great drop and exhilarating third act finale.
The lone interpretation of 'Illusion' is provided by Sound Avenue label artist Nicolas Rada. The Argentinean producer is making his third appearance on the Belgian imprint which quickly follows his 'Schiphol' EP released in January. His pure progressive sound has been playing well in Beatport's progressive house charts and his 'Illusion' interpretation looks set for a similar fate. Maintaining the dark undertone Nicolas goes deeper with a reworked, rolling groove and stellar effects. The Argentine's lifelong love of percussion is quite evident with a drool worthy drum section making for many dynamic moments throughout the first act. The track's centrepiece, although brief, proves emotive with a rise in atmosphere setting up a heads down finale perfectly.
The companion piece finds Michael collaborating with fellow countryman Andrea Shu. The duo have worked together previously on Michael's Genesis Music imprint and now join forces once again for an incredible production entitled 'Canyon'. Working well as a bigger more peak time complement to 'Illusion' the piece flows through warm bass lines, electric rhythms and dulcet atmospheres. The highlight is perhaps a melodious break, complete with gleaming motifs and luminous atmospheres, providing the ultimate energy bridge into a soaring finale.
The lone interpretation of 'Canyon' is provided by Matan Caspi who is making his first appearance on Sound Avenue. The Israeli producer has been a staple of the electronic underground dating back 10 years with releases on Global Underground, Deeperfect, and Spinnin highlighting his discography. More recently Matan has been a staple in Beatport's progressive house charts with releases on his own Outta Limits imprint. Now making his much anticipated Sound Avenue debut he takes 'Canyon' into groovy yet epic territory with great results. Anchored by an immaculately carved foundation and uniquely tailored percussion it's cadence is infectious from the outset. With a grandiose flair, luminous synths cascade across the top end while a smooth hypnotic line pulls you further into its emotional core. Slowly stripping down into the main break the beats wash away into a trail of cosmic dust before the bubbly groove drops for a magic moment. A top notch interpretation from Matan and a fitting end to another excellent offering from Madloch's Sound Avenue. Don't miss it.