The latest release on Clinique Recordings finds the label revisiting Monojoke's 'Seize The Force'.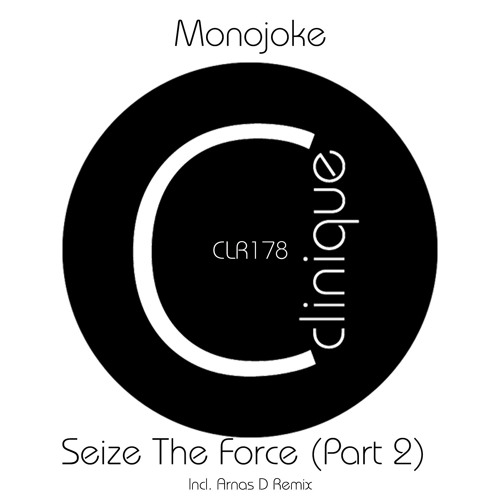 Originally released in March it found the Polish artist with one of his strongest tracks of the year. It's chugging, proggy grooves and hypnotic melodies were quite striking and it was selected as one of Beatport's Must Hear Progressive House tracks for the week and also earned a spot in their Progressive House Top 50. Now the label revisits the track for the summer season with a brand new interpretation from Arnas D.
Fresh off releases for Dear Deer and Perspectives Digital Arnas D now makes his much anticipated debut on Clinique Recordings. The Lithuanian producer has long been one of his country's most beloved electronic music artists. His dynamic club grooves have found favour with many world-class DJs over the years, with Sasha and Nick Warren being two of his biggest supporters. Here he takes 'Seize The Force' into deeper, chunky territory while still retaining some of the ethereal qualities that made the original so appealing. Anchored by spacious bass stabs the piece comes with an electric club vibe straight away. Airy pads and delicate motifs lead nicely into the break where a smooth tonal theme and glassy cascades steal the air. It's a gorgeous moment which sets up the lead perfectly, making for a tastefully epic conclusion as the chugging groove returns and carries you home. Brilliant remix from Arnas D and another great release from Clinique Recordings. Don't miss it.