The latest release on Balkan Connection finds Nissim Gavriel & Simos Tagias presenting their first collaborative single.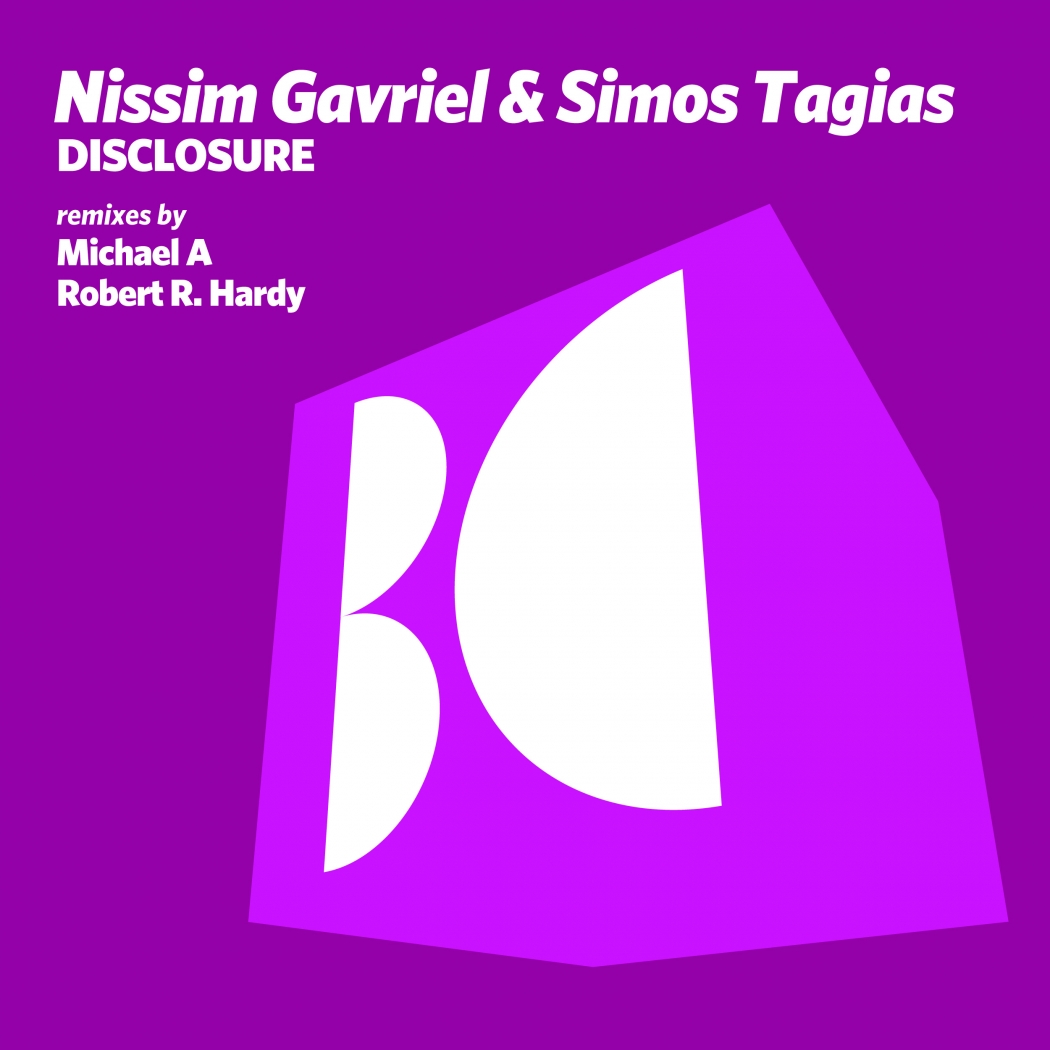 Hailing from Israel and Greece respectively both artists have made their mark in the progressive underground. Now teaming up for the first time Nissim and Simos present 'Disclosure' alongside remixes from Michael A and Robert R. Hardy. 
Both guys make solid music on their own so this is certainly an interesting and somewhat surprising collaboration. It's turned out wonderfully as production traits from both guys meld together for an amazing nine minute journey. Deeply enchanting from the outset the duo works a variety of melancholic motifs over a laid back yet funky groove. There's a touch of the pixie old school with some Holden style clusters but the scaled back second act is where the magic lies. The pulsating groove now cutting through and waves of grainy percussion eventually leading to a melodious promised land.
Balkan Connection pulled together two of the label's best artists to tackle the remixes here with Michael A and Robert R. Hardy both doing remarkable things with the track. First up Genesis Music boss Michael A takes a dubbier approach with great results. It's sleek, liquid-like groove is irresistible while trippy vocal elements and trailing effects make the most of a great first act. Hints of the main theme linger but the soul of the piece is locked in that groove and a well crafted break seals it's brilliance by setting up a strong finale. Great remix from Michael. 
The release concludes with Robert R. Hardy making his tenth appearance on the label following releases for Sound Avenue and Balkan Connection. For his 'Disclosure' interpretation Robert has put his own deep, melancholic spin on the track. The main themes prevail here although in a much dreamier and less impactful context. It works amazingly well with Robert's immaculately shaped groove and those emotive chord changes sound quite nice on the road home. Excellent remix from Robert and an awesome release from Balkan Connection. Don't miss it.