'Reincarnations 001' is the first in a series of albums on SexOnWax that sees label-boss and veteran producer Omid 16B craft a collaborative mix album together with other producers and DJs.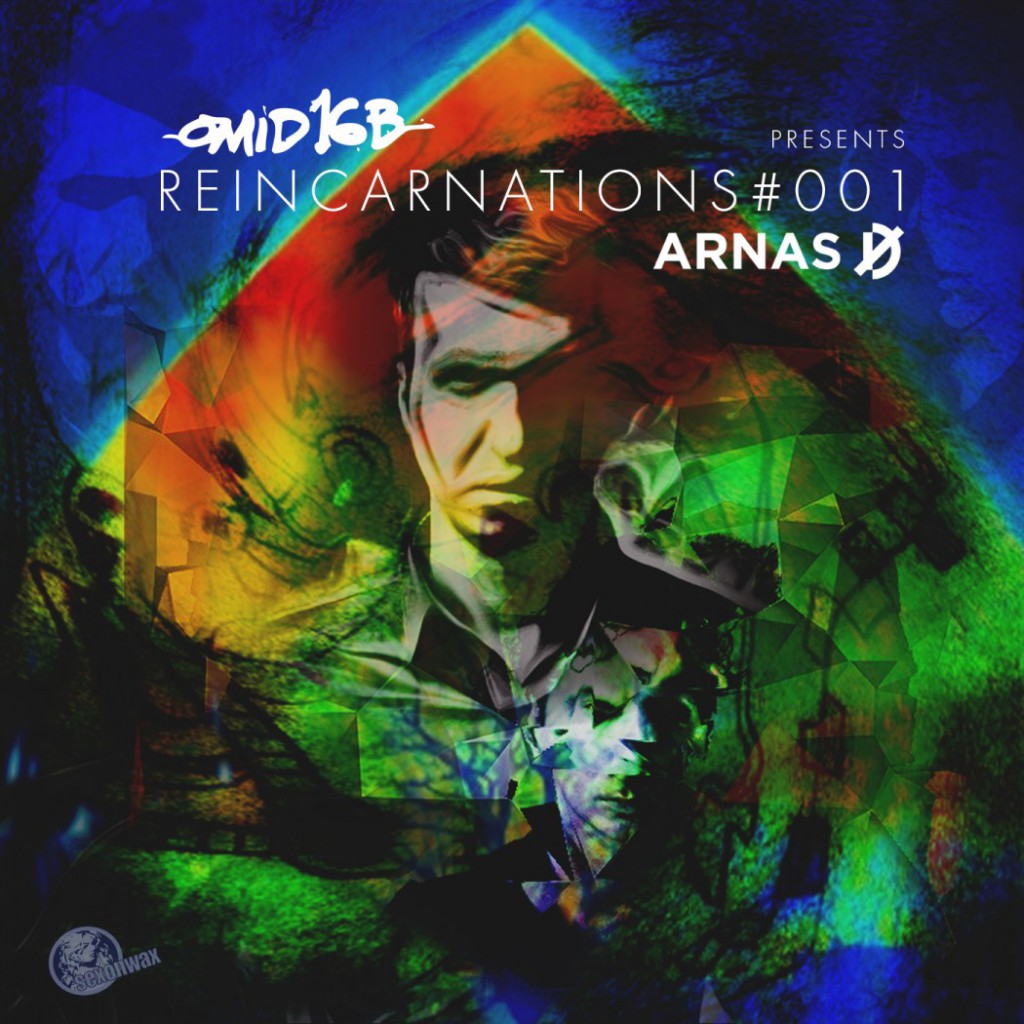 This opening volume of the series sees Omid 16B getting creative with rising Lithuanian producer Arnas D, who has made a mark with both his solo outings and with his well-known colloborations with co-patriots and regular studio partners Kastis Torrau and Donatello, as well as the one and only Sasha. The mix is largely crafted of remixes that the pair have done together or of each other's work, though there are a few highlights from the back catalogues of Omid 16B's labels, SexOnWax and Alola, thrown in there for good measure too.
Omid 16B's 'The Epic' sets the tone of the album beautifully, with its lazy guitar licks and gorgeous cinematic sweeps crystalising into a lovely guitar- and bass-driven synth-pop moment, worked into a fitting intro for the album by Arnas D. The next couple of tracks see the two swap roles, with Omid offering chunky, melodic takes on Arnas D's 'I Got You' and 'The Edge'.
Alex George's 'Moth' takes the mix deeper, with a low-slung bassline providing the backdrop first for ghostly drifting vocals, then for the warming melodies of Chris Gavin's 'Random Forest'. This is definitely one of the high points of the album, shooting sunshine-infused melodies in all directions and boasting an euphoria-inducing breakdown.
From there, we drift into Dale Middleton's 'Audit & Purge' from his excellent 'So Much More' release earlier this year, with it glistening melodies rippling over a wicked bassline. Arnas D's 'Kingdom' is a meaty, moody progger, with sharp percussion and hypnotic, growling basslines, while the multi-layered breakdown of his remix of Omid 16B's 'Lilly & Poppy' provides another of the album's most satisfying moments, and his 'Sad Chords' is surprisingly uplifting, given it's title.
Finally, the mix closes with remixes of three tracks from Omid 16B. 'Escape (Driving to Heaven)' is both one of Omid 16B's signature tracks and a personal favourite of mine, and this update from 2013 manages to nicely balance reconceiving the track for contemporary listeners and dancefloors with retaining the elements that made the original such a classic, in particular Richard Morel's vocals (though the awesome main hook unfortunately doesn't have much of a presence). 'Same As You' pitches floaty melodies over a fat bassline, before the breakdown introduces interlocking catchy riffs and another memorable vocal, while 2003's 'Inbetween Your Choice' provides a shimmering disco-tinged finale.
The music throughout explores the chunkier and melodic side of progressive house. There's certainly enough variety to keep the listener engaged throughout and overall this is a very enjoyable trip from Omid 16B and Arnas D. 8/10
Reincarnations is out now on Beatport
Click here to buy the CD version