Pena's Flow Vinyl returns this week welcoming Oovation back to the label for his second appearance.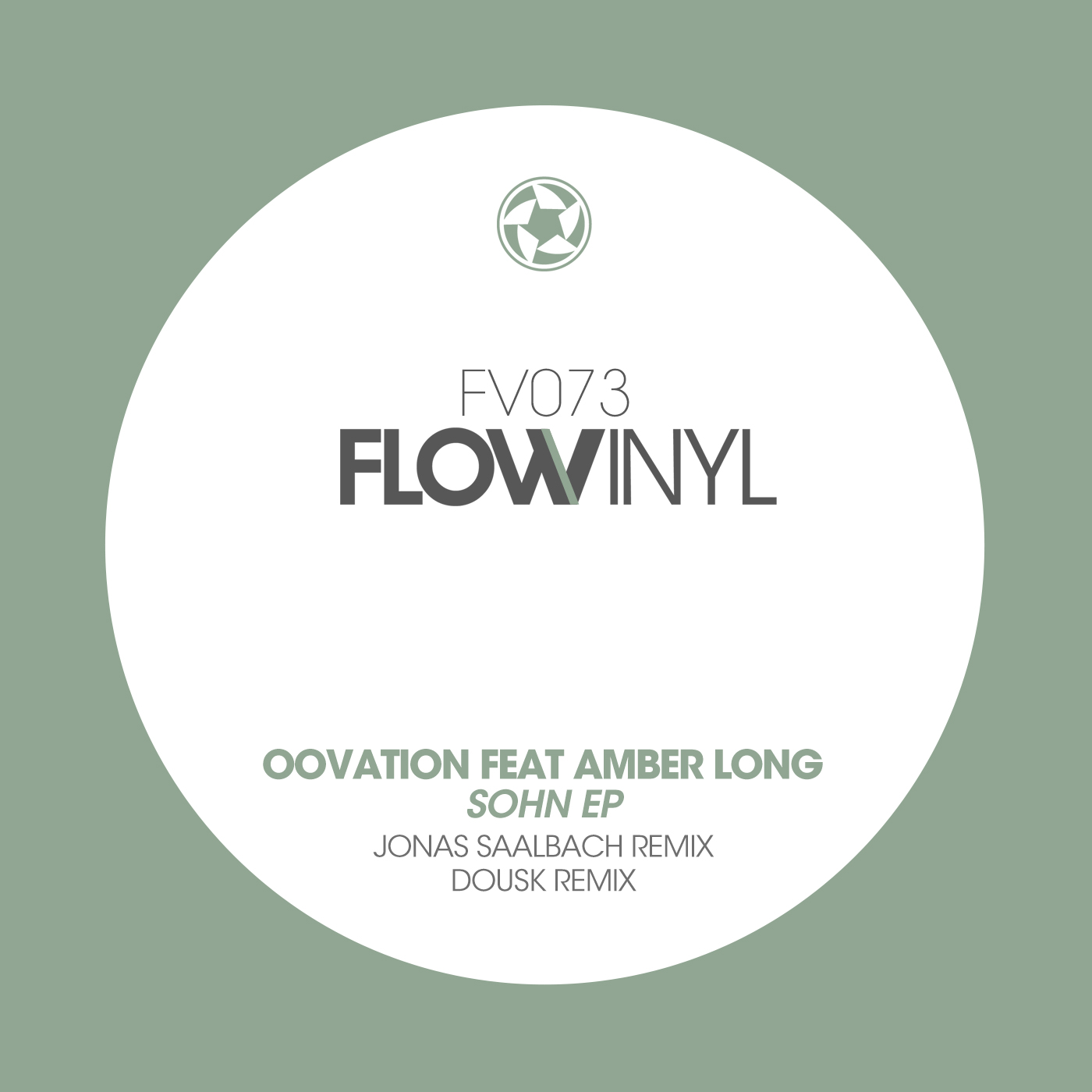 Fresh off his 'Falter' single from January, German artist Pierre Bonaventura once again teams up with Amber Long for another mesmerizing masterpiece entitled 'Sohn', alongside two equally inspired remixes from Dousk and Jonas Saalbach.
If you like your music dramatic and brooding then 'Sohn' is definitely for you. From its deep, dark beginnings the piece evolves into a stunning, cinematic epic; with hypnotic arps, emotive stabs and Amber's spoken word vocals leading the way. Amazingly impactful, the main break proves to be the ultimate centrepiece with its eerie yet somehow deeply emotional feeling. It's a unique moment and one Amber's vocal plays a huge part. It sits as the perfect prelude to a third act which brings all the elements together in an unforgettable sonic collage. Another gorgeous production from Oovation.
Once again Flow has made some outstanding remixer selections as both Dousk and Jonas Saalbach deliver incredible work here. First up Dousk returns to the label for his fourth appearance which follows an excellent remix on Beat Boutique to begin the year. You can always count on the Greek artist to bring something unique and interesting on all his projects and he's certainly done that here with a dark and funky rework that's perfectly dialled for the dance floor. Amber's vocal plays much more of a role, adding an esoteric vibe to the chunky grooves. A sizable build out of the main break proves to be the magic moment, with the lead motif ultimately recharging the groove for a massive third act finale. Another superb remix from Dousk that crosses several genres with ease.
The release concludes with Jonas Saalbach making his debut on the label. The Einmusika regular is set to release a new album in a few months and if this remix is anything to go by it's going to be another special collection of music from the German artist. Deep and emotional in all the right ways, Jonas takes the brooding atmosphere and distinctive elements from the original and wraps them in a punchier, techno inspired framework. The late night appeal is undeniable with drifting atmospheres and haunting motifs taking you deep into meditative bliss. Reflective and hopeful, the perfect mood to close out another on the money release from Flow Vinyl. Highly Recommended.