dPen's The Last Of Us Music returns this week with a brand new EP from Pablo Cetrini.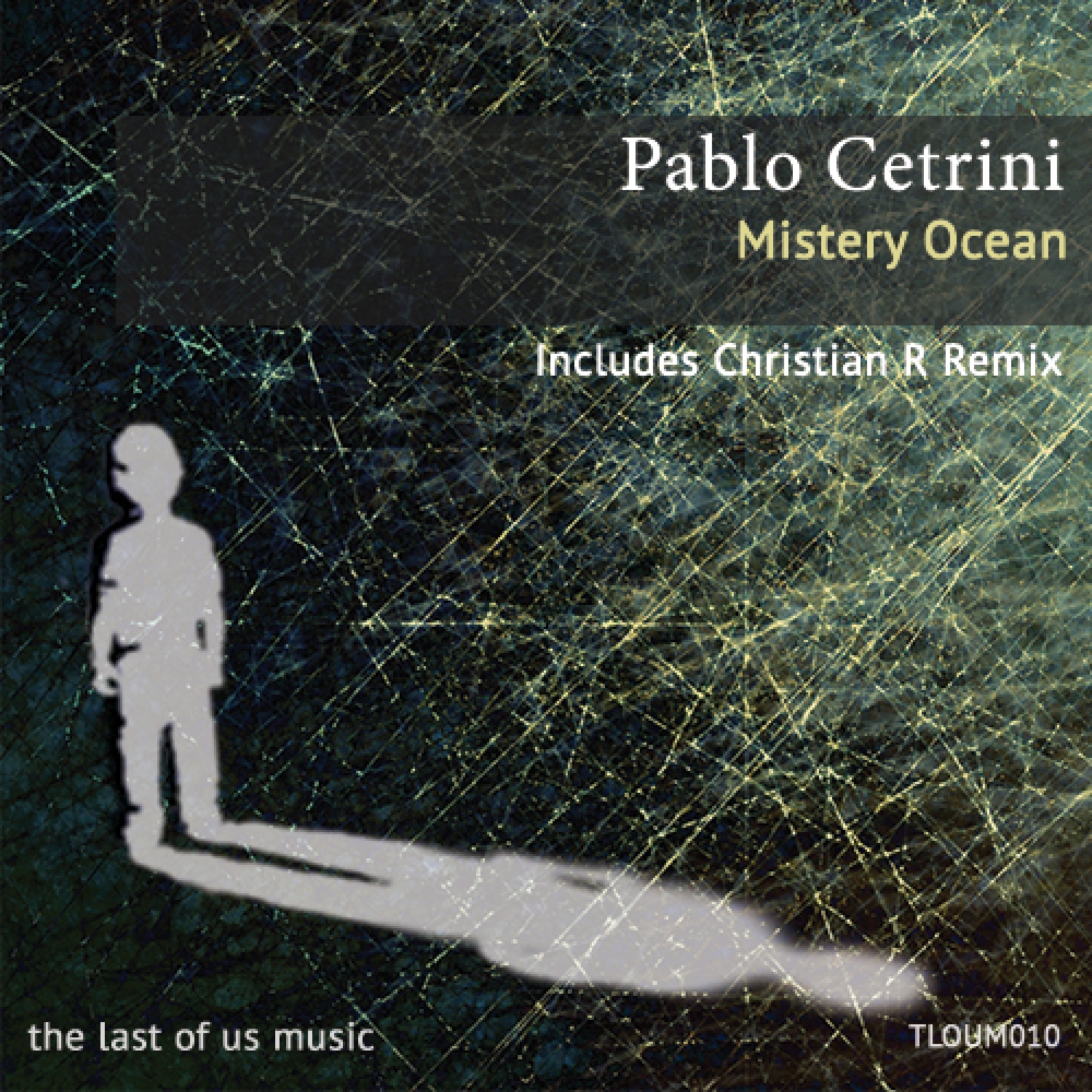 As one of Argentina's fastest rising talents Pablo has recently appeared on Guy Mantzur's Plattenbank Records with a contribution to the labels 'Secrets' compilation. Most recently Pablo saw the release of his 'For You' single on Madloch's Sound Avenue imprint, alongside excellent remixes from Blusoul and Peter Makto & Gregory S. Now for his debut on The Last Of Us we see Pablo presenting two brand new productions alongside a remix from Cristian R.
The release begins with 'Mistery Ocean' and for lovers of the new progressive house sound this is going to be a real treat. Incredibly groovy and quite well produced it's a track that excels on club friendly hooks and rugged bass stabs for a killer foundation, while wistful vocal elements and warm synth swells highlight the top end. The break brings an epic but not too epic moment with those killer stabs and a vortex of vocals converging for an electric moment. Big time stuff from Pablo and definitely one that's right in line with what Hernan Cattaneo and Guy Mantzur have been playing of late.
The companion piece 'Default' finds Pablo going deeper and more hypnotic with great results. Clocking in at just under 10 minutes it's a bit of journey and worth every last second. There's a lot of subtle motifs running through this one, from trailing effects to timely vocals there's an evolving storyboard which brings the track nicely into the break. Here the emphasis shifts to a myriad of vocal elements that get twisted into a wall of cosmic colour and ultimately bring about a solid finale. Two brilliant cut from Pablo who is quietly becoming one of the best pure progressive house producers around.
The lone interpretation of 'Mistery Ocean' is provided by Cristian R who is making his first appearance on The Last Of Us. It's rare that you see Cristian solo at this point as his partnership with Kasall is one of the underground's most loved progressive house duos so this is quite unique. He's taken 'Mistery Ocean' into sleeker and more hypnotic territory. There's definitely a peak time feel to this one with its unrelenting drive and mesmerizing flair, but it's the haunting vocals which ultimately steal the show. Wonderfully reprocessed they (albeit in a subtle way) remind of the Bedrock remix of 'Chilling Moments' and if you're a diehard progressive fan that can only be a good thing. Great remix from Cristian and an epic way to round out another killer release on The Last Of Us Music. Don't miss it.