The latest release on Madloch's Sound Avenue imprint welcomes Pat Siaz to the label for his debut single.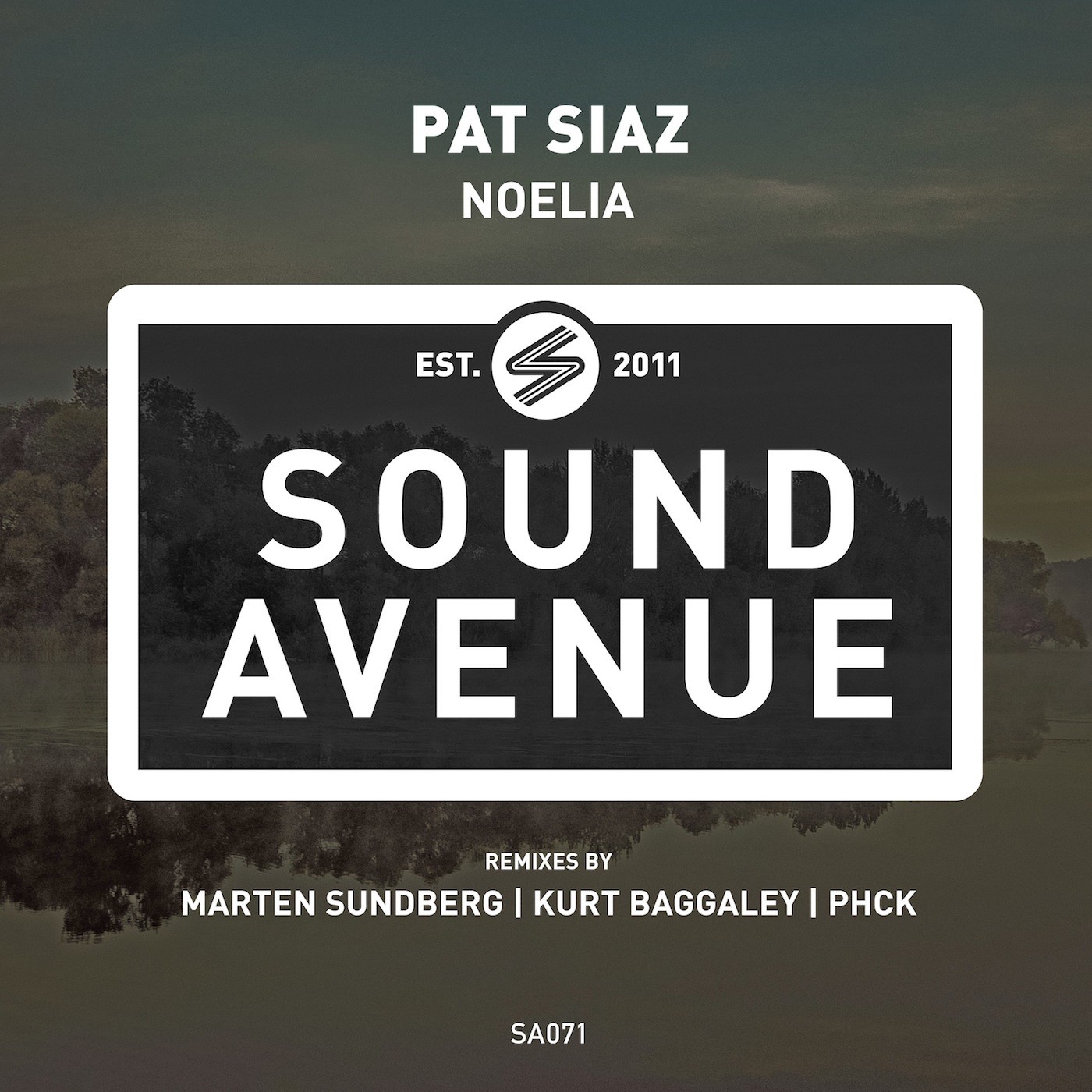 Panayiotis Patsias aka Pat Siaz hails from Cyprus and has been pushing his unique brand of melodic techno since 2014. A string of quality appearances on Bullfinch and Animate Dummy highlight his well kept discography. Now making his much anticipated Sound Avenue debut Pat presents his latest studio creation 'Noelia' alongside remixes from Marten Sundberg, Kurt Baggaley and PHCK.
The original mix kicks the release off and showcases Pat's remarkable creativity and design. Backed by a moody groove, a heady momentum builds early before elegant vocals descend over the framework. Scattered drums and a quirky, plucked lead build drama and emotion before eventually breaking down into the second act. Hypnotic synths further the storyboard with a buzzing tension before the kick drops and the hazy harmonies take you home.
The first interpretation of 'Noelia' is provided by Marten Sundberg who is making his first appearance on Sound Avenue. The German artist has found a home on Kompakt, Chapter 24 and Manual Music. No stranger to large remix projects Marten has given his distinctive touch to both Gus Gus and Quivver in recent years and delivers an excellent rendition of 'Noelia' here. Laid back beats and exotic percussion create a surreal environment before clustered motifs shift the emotional narrative. Ominous pads and feathered vocals initiate the main break as the melancholic moods become all the more alluring and lead to a gorgeous third act finale.
The second interpretation of 'Noelia' is provided by Kurt Baggaley who is also making his label debut. The UK artist's retro-cosmic sound has graced some of the most highly regarded imprints in the underground from Something Happening Somewhere to Stem Records. Now stepping up for his much anticipated Sound Avenue debut Kurt delivers a wonderfully spaced out rendition of 'Noelia'. Warm bass tones and character rich textures carve out a smooth cadence as astral designs tantalise the senses. A timely, well crafted break adds mightily to the storyboard as a trail of sonic decay and ethereal vocals set up a wonderful third act finale.
The release concludes with PHCK also making their label debut following strong releases on Bullfinch Records and Submarine Vibes. Paul Hoffer and Christopher Kusterer hail from Germany and make up the PHCK production duo. Conceptualized in 2013 the duo's studio synergy resulted in a unique style of musical techno which had the European underground singing their praises. Now making their Sound Avenue debut they put their own twist on 'Noelia', complementing the previous versions quite nicely. It's beefy groove lays down a solid foundation for the duo's expansive take on the lead elements. Ethereal vibes abound, two breaks highlight the piece with warm bass swells and glassy melodies making for several emotive moments to close the release out. A superb rework from PHCK and another must have release from Madloch's Sound Avenue imprint. Don't miss it.