The 28th release on Clubsonica Records finds the label showcasing a new single from Paul Deep & Martin Gardoqui.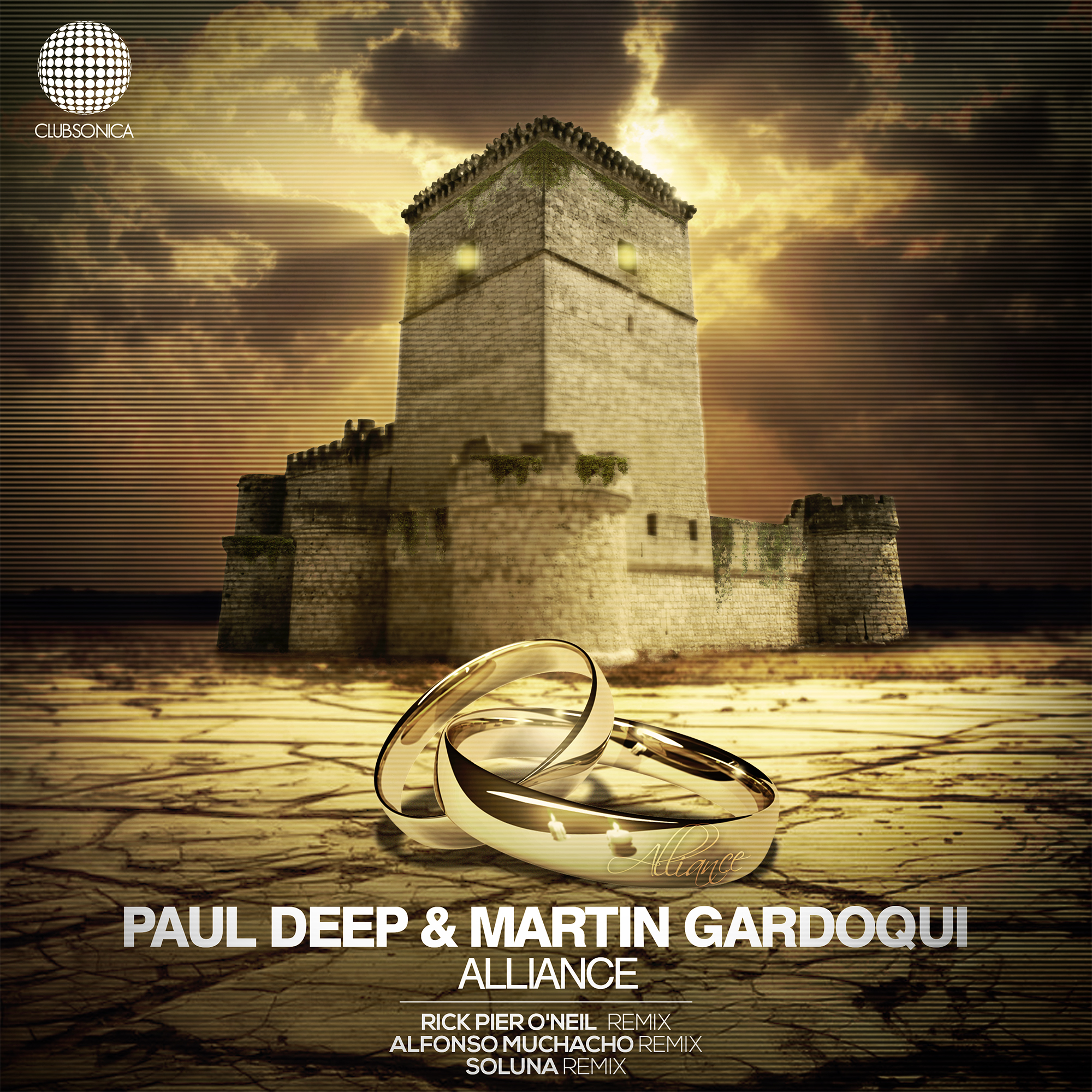 The Argentinean duo made their debut on the Colombian imprint in August of 2016 with a remix of Rodrigo Kesovija's 'Deep Romance'. The frequent studio partners now return for their second appearance and first single entitled 'Alliance' alongside remixes from Rick Pier O'Neil, Alfonso Muchacho and Soluna.
As a duo, Paul and Martin have been noted for their distinctive rhythms and progressive sensibilities. Hernan Cattaneo has been a regular supporter of their work and now they get 2017 off to a great start with 'Alliance'. Beginning with a deep, mesmerizing framework the Argentinean duo expertly builds anticipation with buzzing synths and a powerful drum fill. Deep and hypnotic in all the right ways, it flows with ease into a dreamy second act. Cinematic swells and a solemn air converge, before waves of drums bring back the meditative pulse, leading to a third act of dynamic hits and growling sweeps. A deep and tasteful piece by Paul and Martin. 
The first interpretation of 'Alliance' is provided by Rick Pier O'Neil who is making his first appearance on Clubsonica. The French artist is coming off an amazing year, highlighted by releases on Stereo Records, Toolroom and his own RPO Records imprint. Now kicking off 2017 in style Rick provides an amazing interpretation of 'Alliance taking the track into melodic techno territory. Tough kicks, a smooth rhythmic core and granular drums lay down a great framework as the first act takes shape. Airy motifs and creamy electronics quickly become a highlight, converging in a place of harmonic embrace. As one of Rick's deeper and more introspective creations, its shifty melodies and spacey cascasdes take you on an ethereal journey that you won't soon forget. 
The second interpretation of 'Alliance' is provided by Alfonso Muchacho who is also making his label debut. The UK artist has been a primary contributor to Superordinate Music and PHW Elements, where his contemporary take on progressive music has flourished. A constant in Beatport's Progressive House charts Alfonso's creations are always dialled for the dance floor and his 'Alliance' interpretation is no exception. Following a lovely two minute intro built around syncopated melodies and organic drums, the kick finally drops amidst a wave of exquisite motifs. Highlighted by shifty chord changes, the UK artist hits all the right emotional notes, sealed by a dynamic break and driving third act conclusion that's destined for more than a few goosebump moments. 
The third and final interpretation of 'Alliance' is provided by Soluna who is returning to the label for his second appearance. Although the Colombian artist has just two credits on his discography he's already been touted as one of his country's most promising electronic music talents. Following his debut on John Johnson's ICONYC, Soluna delivered his three track 'Sunset in Udaipur' EP for Clubsonica in November, which sits as one of the label's most highly regarded releases. Now returning for his first remix project the Colombian artist closes the release out with a near 12 minute interpretation of 'Alliance'. Some electronic music productions are merely tracks that get played in a club for a short period and are quickly forgotten while others stand the test of time and find a place in people's hearts. Soluna has definitely crafted the latter here with the ultimate journey into grandiose themes and colourful sonics. A near three minute centrepiece sits at the emotional core of the track, ultimately peaking with a metallic flurry and techno inspired drop that sits comfortably on the right side of cool. A sensational remix from Soluna and perhaps a career defining production for the young Colombian. It caps off another release full of variety and talent from Clubsonica which sets a high standard for the year to come. Highly Recommended.