Golden Wings Music closes out 2016 with a sensational EP from Peter Martin.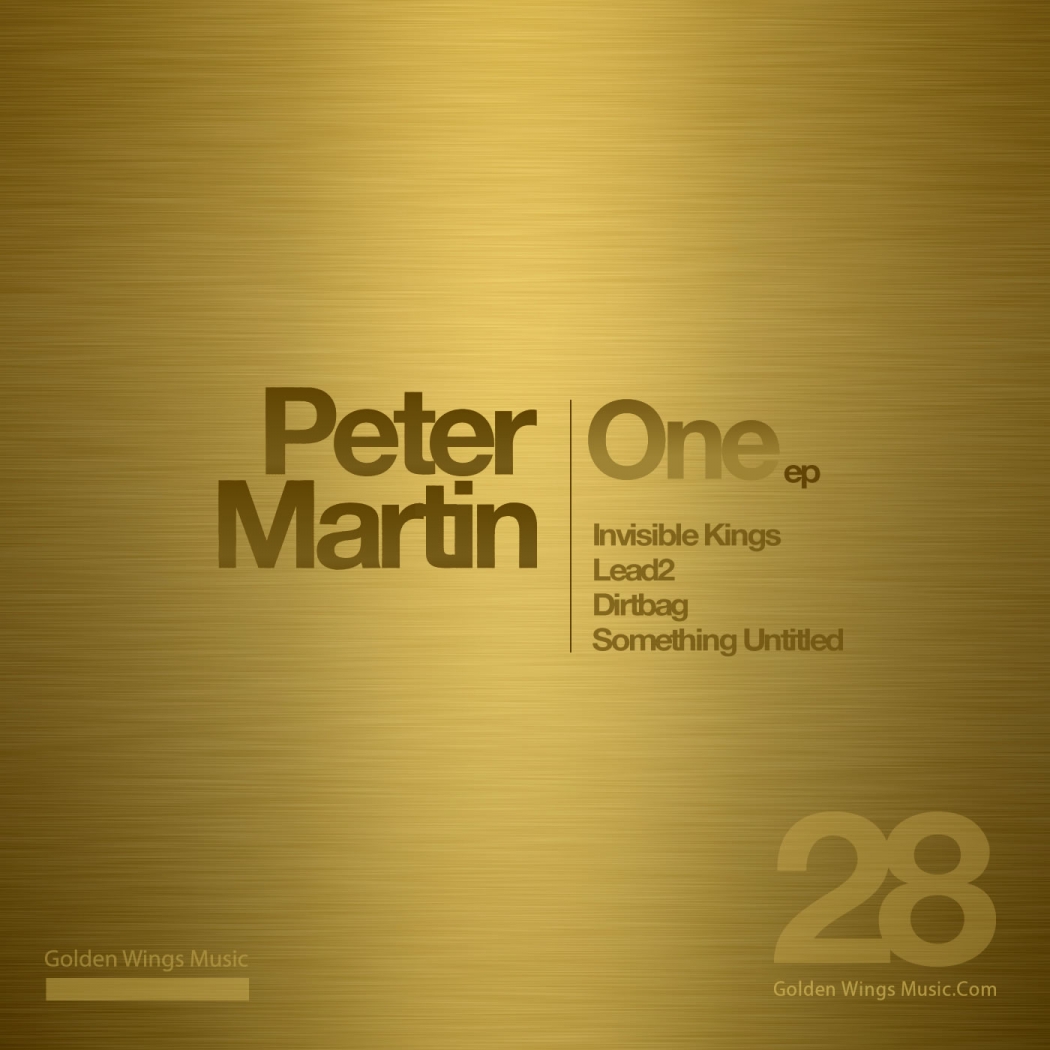 It's been a great year for the Argentinean based imprint. A smoothly paced and carefully considered string of releases has seen the label rise higher than ever. Now putting a firm stamp on a great year Golden Wings welcomes back Peter Martin for his much anticipated 'One' EP.
The US artist is no stranger to Golden Wings having appeared with sometime studio partner and long-time friend Derek Howell as part of the label's 1st Year anniversary release. Now returning for what would have to be considered the biggest showcase of his music in years Peter presents 4 brand new originals beginning with the gorgeous 'Invisible Kings'. The triplet based charmer gets the release off to a great start with an electric rumble and luminous motifs. There are few better at crafting memorable emotive moments and Peter has definitely done that here, with perhaps the high point coming out of a stripped second act before a moment of brightness takes you into a goose bump worthy finale.
The second selection 'Lead2' begins with a lovely melodic intro before easing into a shuffly groove and bands of effects. The delicate nature of the electronics come off quite poignant but also incredibly meditative. There's a serenity locked inside this one you just don't hear in electronic music much anymore and the understated emotion keeps it on the right side of cool.
Continuing with 'Dirtbag' Peter explores the tripper side of melodic techno with a tougher, more deliberate framework and grainy percussion. In terms of intensity and tension the EP peaks here with a slow building and expertly executed narrative. From darker beginnings to a blissful second act and suitably hypnotic finale this might be one of Peter's all time best productions and the real beauty is it all gets accomplished in a very concise six and a half minute journey. Amazing stuff.
The release concludes with 'Something Untitled' which is not only wondrously deep but also highly reflective. Backed by a cavernous groove and a fresh modular theme the first act in quite engaging. The ultimate centrepiece brings out the emotional core of the track as offset sonics and phasing noise build to a peak before trailing off in a wave of sonic dust. A marvellous way to cap off the EP and a very welcome return to the spotlight for Peter Martin. Expect big things from Golden Wings Music in 2017, for now this is a great way to end 2016. Don't miss it.