The 65th release on 238W Inc welcomes Phraktal to the label for their debut single.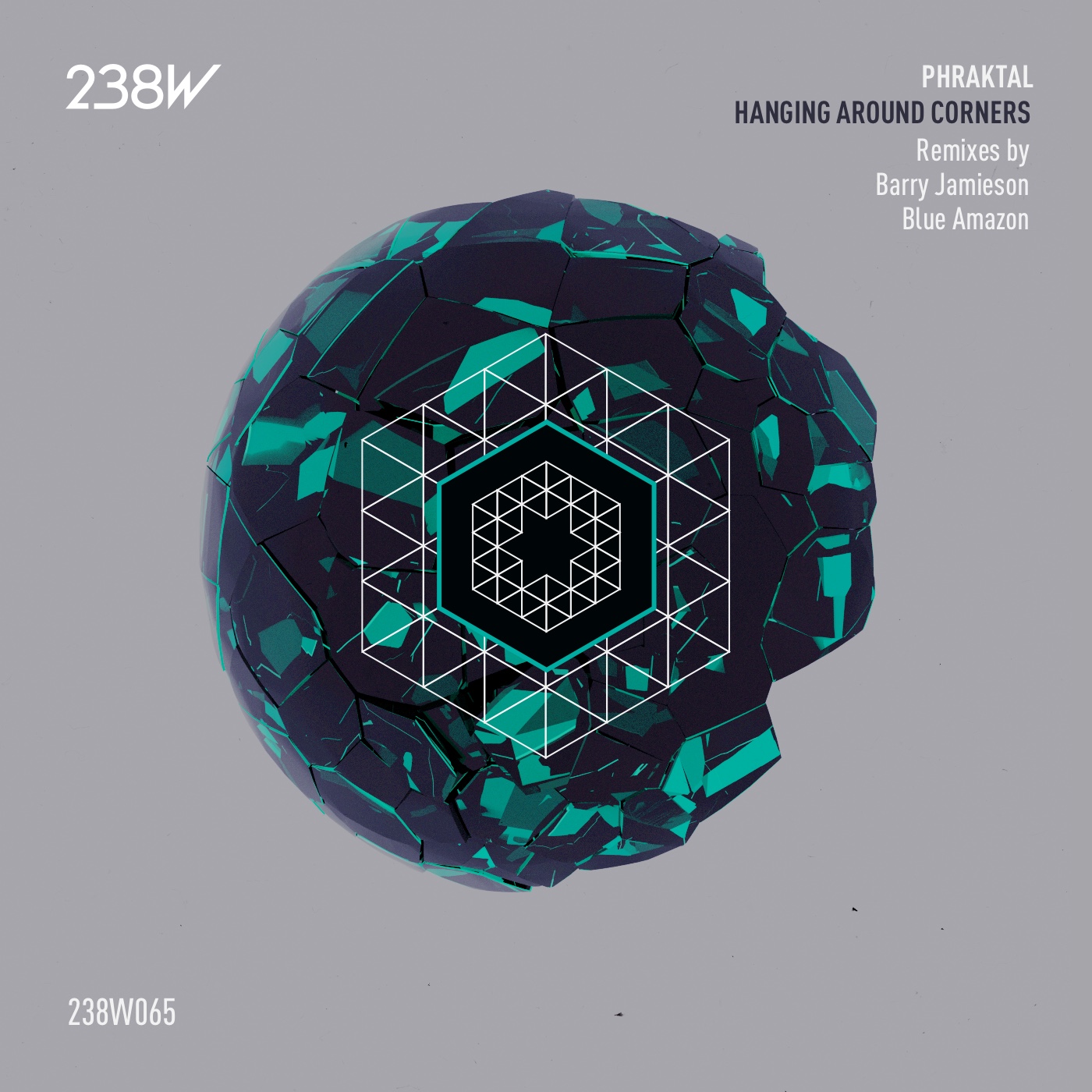 Christian Boshell & John O'Dwyer hail from Ireland and make up the Phraktal production duo. In addition to heading up the excellent Bakroom imprint they've also delivered stellar remixes for Mirabilis Records and Rough Cut Records. Ending 2015 on a high note with their 'Fusion' single, Phraktal now present their newest studio creation entitled 'Hanging Around Corners' alongside remixes from Barry Jamieson and Blue Amazon.
The release kicks off with the original mix which finds Phraktal crafting a groovy progressive minded cut with fresh musicality. Beginning with an intro of broken beats, ethereal vocal drifts and a gorgeous guitar motif, the mystic of this one takes a hold of you early. Scattered claps initiate the 4/4 groove as a smart tonal narrative begins to form. Timeless and vibrant, the smooth rhythmic qualities make for a classy first act before a well timed break brings further intrigue. Dubbed out and undeniably late night, the main break flows through a storyboard of wispy textures, vocal wails and fresh design, all while a hook heavy synth keeps that internal groove locked. Bulging bass tones then reignite the piece as buzzing electronics and acid-like rhythms take you home.
The first interpretation of 'Hanging Around Corners' is provided by Barry Jamieson who is making his first appearance on 238W. The UK born now USA based producer has spent over two decades at the forefront of electronic music. As a Grammy nominated artist Barry has remixed Madonna, New Order, Depeche Mode and Seal. He also spent 8 years working alongside Sasha engineering and mixing the famed Involver and Involver 2 compilations, as well as one off remixes for The Doves, Damian Lazarus, Little Boots and Hybrid. Most recently Barry has again collaborated with the storied UK DJ on Scene Delete, a 21 track collection inspired by the likes of Nils Frahm, Max Richter and Steve Reich. Now for his first solo production of 2016 Barry reinterprets 'Hanging Around Corners' into a dreamy, acid fuelled gem. Anchored by a funky, bulbous foundation it's warmth and space is immediately inviting. An acidic storyboard adds a different dimension to the original and the vocals, while sounding absolutely fabulous, resonate soul. Opening up the tonal theme makes for an electric first act while just the right twist in the road initiates the break. A centrepiece for the bubbly, effervescent acid lines, while short perfectly sets up a melodious third act which takes you even higher.
The second and final interpretation of 'Hanging Around Corners' is provided by Blue Amazon who is making his third appearance on 238W. A onetime fixture of the legendary Jackpot Records imprint the UK producer crafted such classics as 'No Other Love' and 'As The Rain Falls', both of which have firmly etched their place in progressive house history. No stranger to large remix projects, Blue Amazon has given his distinctive touch to Bedrock, Erasure, Placebo and Sasha. For his 'Hanging Around Corners' interpretation the UK artist has toughened up the groove in his own inimitable style, with a shuffle and rhythmic cadence that's bound for dance floor success. Squelchy hooks and luminous overlays steal the air during an huge first act, before a short break ups the drama and delivers a magical dance floor moment, with the pulsating groove leading the charge. It caps the release off with an epic flair and makes for another exceptional offering from 238W. Don't miss it.