The latest release on Clinque Recordings welcomes Platunoff back to the label for a new single.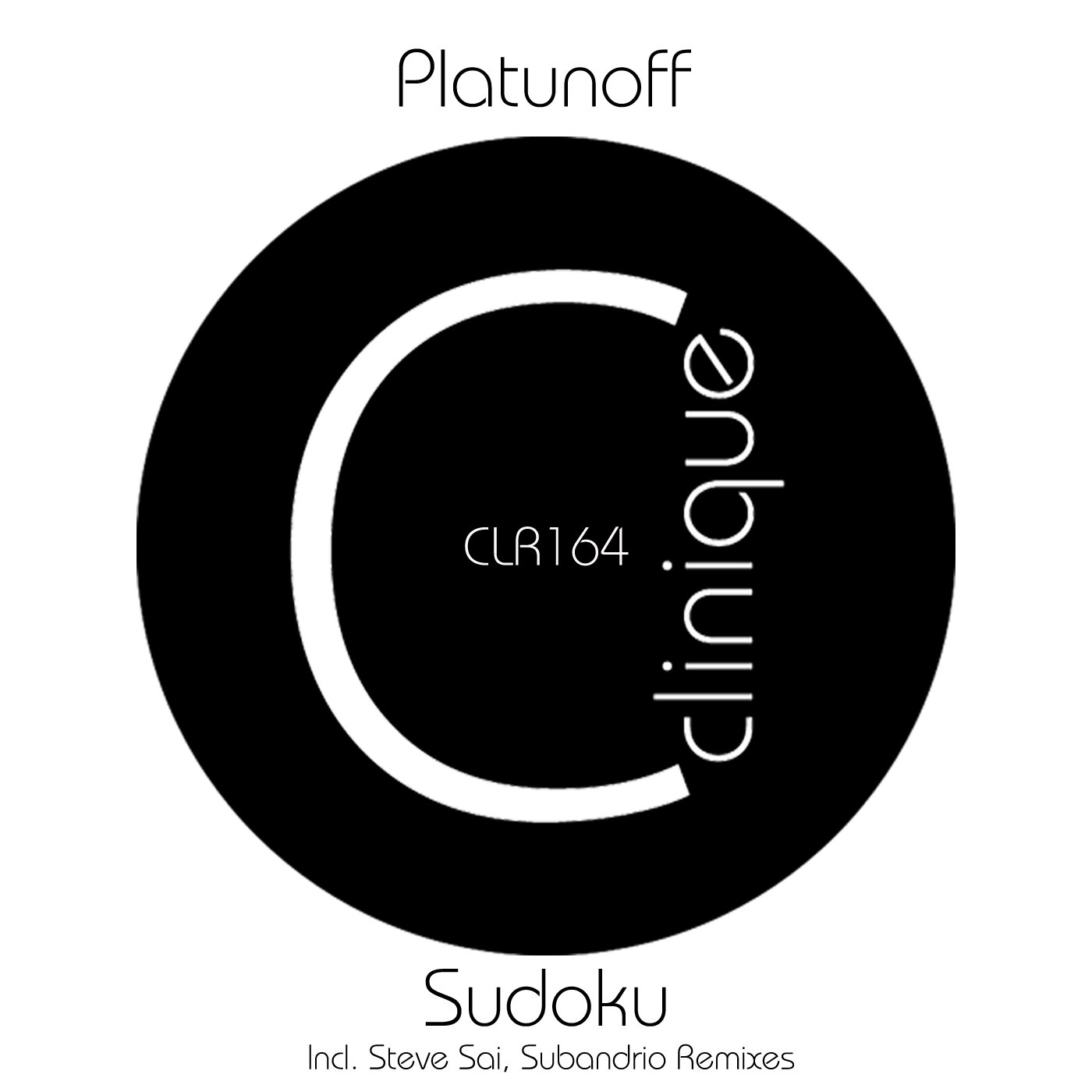 The Russian artist has appeared 13 times on what would now be considered one of his home imprints. His distinct melodic sound has also graced the Stellar Fountain and PHW Elements imprints. His latest for Clinique is entitled 'Sudoku' and includes remixes from Steve Sai and Subandrio.
The release begins with the original mix and finds Platunoff crafting another melodic beauty. It's tough, percussive groove is loaded with bounce and as ethereal vocal samples descend over the framework a lovely musical narrative begins to form. Lightly clustered keys lead the track into a brief break before a more prominent theme is unveiled. Platunoff's always been great at dreamy motifs and this one might be one of his best, carrying the track further upwards and on to a great conclusion.
Clinique never seems to fail in the remixer department and always makes smart, complementary choices. Here we see Steve Sai and Subandrio reinterpreting the track with their own unique vision. First up Steve takes a dubbier approach with great results. The toughness of the groove is well maintained and the backing of a reworked groove gives it powerful drift. The vocal elements play a nice role as well but ultimately it's the rhythmic elements and dubby tones of the mix which really seal it's brilliance. A wonderful late night take from Steve.
Closing the release out is one of the progressive new schools brightest stars Subandrio. After an incredible year in 2015 which saw the Sri Lankan producer appear on Cid Inc's Replug Records and Hernan Cattaneo's Sudbeat Music, 2016 has been met with more memorable moments. An EP for Praveen Achary's Juicebox Music may be the highlight along with strong contributions to Soundteller records and Intemporal Music. For his 'Sudoku' interpretation Subandrio has reworked the track into a subversive piece of progressive house that's full of rich, dreamy qualities. The vocal has been reprocessed into an ethereal haze while a bevy of sweeping atmospheres and textural motifs get you fully sucked in. A warbly lead synth ultimately carries the track and makes for an eventful ride resulting in one of Subandrio's most heady productions to date. A definite favourite on the release for me and a great way to close it out. Top stuff from Clinique Recordings. Don't miss it.