The latest release on RPO Records finds label boss Rick Pier O'Neil teaming up with Oscar Vazquez for a brand new 2 track EP.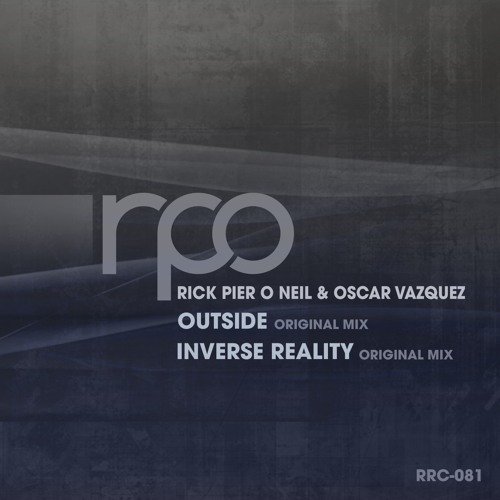 Hailing from France and Spain respectively this is the first ever collaborative project from Rick and Oscar. Both artists have very distinctive production traits so to hear two joint creations is certainly exciting and it's turned out beautifully.
The tech crunch sound of Rick is distinctive to say the least, but of late his he's gotten a touch deeper and the lead track here goes even further in that direction with Oscar as the co-pilot. A chunky groove lays down the framework as dark, growling stabs and dramatic atmospheres fill the air. Soft, creamy rhythms and indistinct vocals add nicely to the vibe before stripping down into a short and transitional second act. A third act of mallet-like motifs and additional melodic elements adds just the right touch to up its deep but emotive power. Wonderful track from Rick and Oscar.
The companion piece 'Inverse Reality' continues the brooding vibe with dark electronics and trippy effects leading the way. The groove has a lovely shuffle about it with great drum fills and timely stabs tightening up the framework. The break takes things further into the hypnotic depths before coming out with even more drive and power. Definitely a heady tune and one any true progressive house connoisseur will certainly love. It rounds out a strong EP from Rick and Oscar on a great note. Don't miss it.