Robert Babicz is a creative genius and true legend in every sense of the word.  A gentle giant, whose amazing production and mastering skills, have seen him in big demand across the globe since the early 90's.
Robert, there aren't many people whose careers can be so closely linked to a specific piece of hardware, but there is no doubt the Roland TB-303 is intrinsically aligned to your music. How did this love affair start? And will this be a love that lasts forever?
This love affair started when I first listen to phuture-acid trax, because I was crying, I thought this is intergalactic super dance. So this special sound got deep into my own music, even after 25 years… I still love that sound and use it my babiczstyle.
Roland has recently released the AIRA series that includes the TB-3 Touch Bassline and TR-8 Rhythm Performer (modern reincarnations of the TB-303 and TR-808/TR-909). Have you had a chance to use them yet? If so, what are your thoughts?
I did had a few minutes with them, and I am not so impressed, but I am sure the kids love them and will do mad things. they don't have the sound I love so much, its more like a new instruments trying to sound old. I would love to see more new ideas.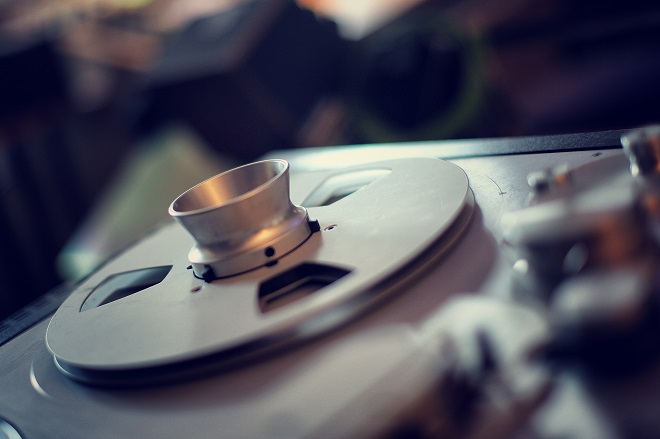 You're a huge advocate for analogue equipment and preserving methods such as recording to tape to give your music a warmth and depth that only these methods can yield. The Robert Babicz Mastering business is highly regarded and sought after for its amazing results. In terms of recording and mastering, do you think technology is catching up or do you believe there is still a noticeable difference in the sound of the end result? What pieces of equipment are most important in your studio?
I see the plugin world is doing big steps every year, its a matter of time now, till the analog stuff will be obsolete. but at the same time, i am in the position that i have my loved studer a80 tape machine, and i have my tube eq UE100 and coming into a room, were you can feel the machines is just a magic moment. even when the sound will soon be the same, the feeling will be different.
The Rob Acid techno sound gets an amazing response when you play it in your sets and there are still legions of fans that love these sounds. You've also recently released some studio jams with your trusty TB-303 on Soundcloud. Do you think you will get back to a point of ever releasing a full album of acid techno again?
Good question, I enjoyed to play around with just no computer. Its so cool in a way, it takes me 5 min to program a cool beat, and another 5 min for a great baseline, the rest is just fun.
What equipment do you take on tour with you? Can it ever vary?
I vary this, I use a macbook air based around ableton, and then different ipads with some synths or efx, then sometimes the tb303 or some electron stuff.
Warmth, melodies and layers of intricate sound design are integral parts of your releases and continue to be a huge part of your trademark sound. What is your approach to writing music? Are you able to re-create the music in your head?
I see music in a different way, I do acoustic story telling. Its magical form of speaking with your soul. Very often when I have a walk in my forest, I can hear the music already. so when I arrive at the studio I just need to do some simple recreation of what I hear in my mind.
Travel is a huge part of your life and your followers love the fact you share your experiences via film and photography. What kind of camera do you use to take your amazing shots? Did you ever think about licensing any of them?
I do most of the pictures just with my phone, and then 20% with my canon dslr.  I am thinking of doing a book soon, were I can write down some of my adventures, combined with pictures and maybe a new music album too.
You recently made a post "we are all humans" which got a remarkable 95 million views and over 2.5 million likes. As I write, i'm checking your Facebook page stats and see you've got a staggering 4.5 million people talking about your page! How does that make you feel and why do you feel this post was so successful?
I posted this as a answer to a post I made before, were I saw some racist comments. This picture is simple enough to understand that we are all connected.  I really have the feeling of being a human on planet earth.  This is were we come from.
Where are your favourite places to travel and are there any places left that you still want to visit?
I am in love with the full planet, I stay curious enough to look like a child when I arrive somewhere.
Your family life is very important to you and last year I saw you post that your daughter wanted you to teach her how to DJ. Since you only ever play live, how did the lessons go? Will we see her playing in a club one day like her dad?
She is taking singing lessons now, because she is more into pop music, but hey, she is 13. It's enough time to find her way into electronic music, and if not I accept her way anyway.
Hear you're working on a project with Guy J. Can you share any secrets with us about that?
We just very love each other, and we do a secret project, his melodies and my production skills.
Can you give us a scoop on any new projects or releases? Over the years you have used a number of aliases (Rob Acid, Acid Warrior, Department of Dance etc) before moving towards using Robert Babicz for all of your releases. Any plans to revive these? Are there going to be more releases on Babiczstyle?
At the moment I have 5 new releases laying around, I just need to start sending mails to my distributor. There are 3 babicz and 2 rob acid eps….
Finally, you have posted many things about the global consciousness movement, which is all about dispelling the lies and propaganda put forward by governments.  What do you believe are the biggest problems the world is facing right now? What do you think are the solutions? How can enlightenment make a difference?
If this would be so easy, I am sad there is no answer to this. Its a project we all should work together, as its our planet. We need to protect our nature and we need to protect the human rights, sometimes i feel helpless when i see what is happening around us. The only way for me is, to do my work and open as much hearts as possible.
Thank you for taking the time out of your busy schedule to talk to us and most importantly, thank you for all of the amazing music you have had a hand in over the years.