The latest release on Aethereal welcomes Sohrab G to the label for his debut single.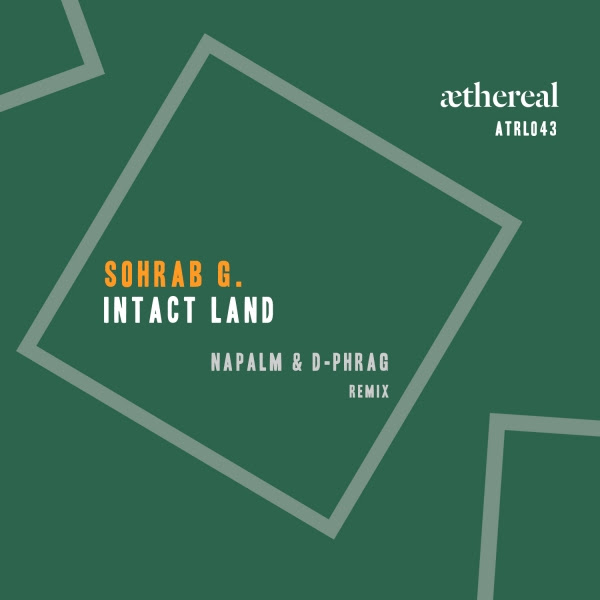 Hailing from Tehran Sohrab Goftari aka Sohrab G is at the beginning of his production career with just a few discography entries to his credit. His musical take on progressive house has found a home on Saturday Night Sessions and now he makes his much anticipated debut on Aethereal with 'Intact Land' alongside a remix from Napalm & d-phrag.
Listening to Sohrab's previous work you notice club friendly grooves and a distinct musical vibe, sometimes with cross cultural appeal. On 'Intact Land' we get more great emotion and a solid groove to back it up. Following a Dj friendly intro, warm chord changes lead to the introduction of subtle motifs. Gradually building the quirky melodies and jangly hooks present a timeless vibe as the main break approaches. Here the guitar elements get a chance to breathe against a spacey backdrop before a smooth rush of white noise brings the groove back for an emotive conclusion. Lovely stuff from Sohrab.
The lone interpretation is provided Napalm & d-phrag who are making their fifth appearance on the label. We last heard from the much loved duo with a remix of Toppy's 'Your Absence' on Spring Tube Limited. Here they put their own techy spin on 'Intact Land' while still maintaining the musical integrity of the track. A slightly stripped and punchier framework adds a lovely sense of space where those distinctive hooks can work their magic. An ethereal main break takes you further into dreamland and the payoff comes with wonderful chimes which seal a brilliant third act. Great remix from Napalm & d-phrag and a solid offering from Aethereal. Don't miss it.