The latest release on Stellar Fountain welcomes Synus back to the label for a brand new single.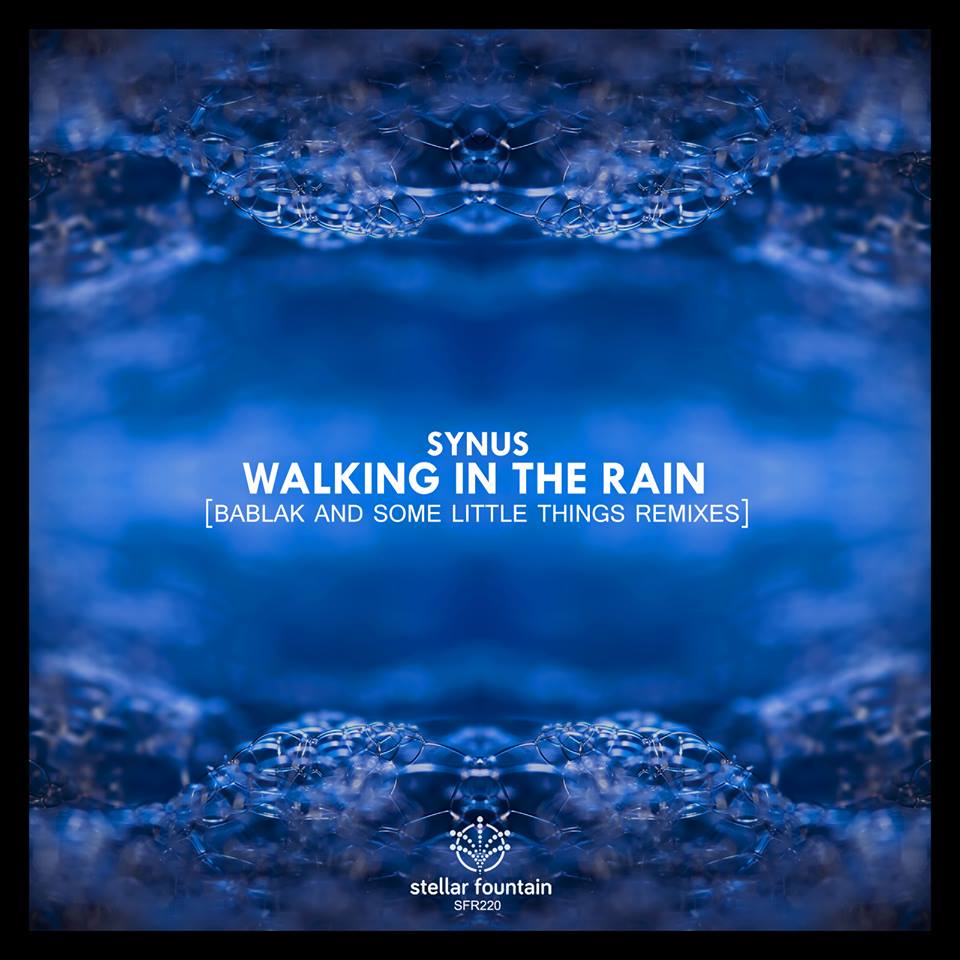 The Hungarian artist last appeared on what would have to be considered his home imprint in November of last year with a remix on one of the label's most successful releases 'Recollection of Past's' from Loquai & Ewan Rill. Now at the peak of the summer season Synus returns with his latest studio creation 'Walking In The Rain' alongside remixes from Bablak and Some Little Things.
Synus has produced a pretty diverse range of music since his first release in September of 2014 and here he presents what is likely his career best work. From its deep, laid back beginnings to gorgeous chimes and emotive vocals there's a lot to like. Although the running time is quite short at five minutes there's actually a detailed story being told. Backed by a lush groove, the melodic elements convene for a bevy of blissful moments along the way and none more so than a tasteful third act conclusion which gets set up perfectly by a well crafted break. Beautiful work form Synus. 
Both remixes bring the track much closer to the dance floor and both in their own unique ways. First up, one of this year's most pleasant surprises Bablak makes his second appearance on the label and takes the track into equally deep and gorgeous territory. It's broken beat intro is layered with symphonic concepts and wispy vocals which eventually give way to the chugging foundation and a more friendly dance floor structure. Broken up by two timely breaks the nine minute journey is both classy and highly emotive. Something that could travel far outside the progressive underground as well. Great remix from Bablak.
Closing the release out is Some Little Things who are making their first appearance on Stellar Fountain although have appeared on the labels Deep division on one occasion. Here they put their own progressive minded spin on 'Walking In The Rain' with a slightly more upbeat and groovy approach. Anchored by a rolling foundation, intricate electronics and some scattered drum elements the piece builds a cool atmospheric energy. Acidic growls and rhythmic tones add some nice character to the mix which remains relatively dubby until the main break where a more distinct and wonderfully processed section of the vocal really shines. It's hard to go wrong with all the gorgeous elements from the original and Some Little Things have beefed the track up just enough to make it a perfect complement to the previous two versions. A wonderful take on the track and a great end to another top notch release on Stellar Fountain. Don't miss it.