The latest release on John Johnson's ICONYC (formerly 238W Inc.) finds the label showcasing new remixes of John's classic 'Impact'.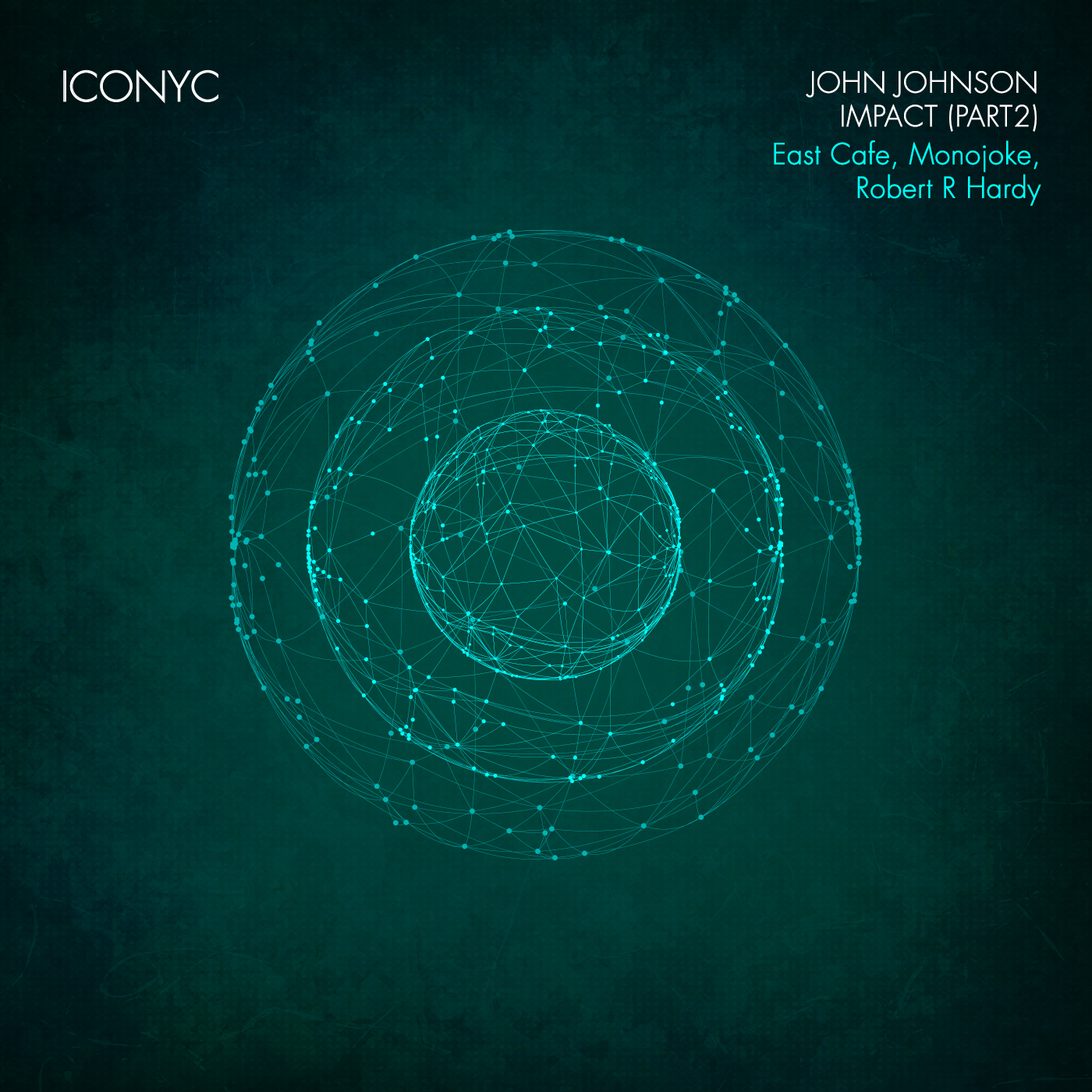 The seminal track was released in 2000 on the famed English Ministry of Sound imprint 'IDJ 'and gained huge popularity after receiving heavy play from both Sasha and John Digweed. It was the beginning of a wave of success for the New York based producer and remains a standout piece in his meticulous discography. Regarded as one of the defining tracks in the progressive house golden era it's irresistible hooks have stood the test of time remarkably well. Last year saw a long awaited reissue with remixes from Cid Inc. and Jamie Stevens making huge waves in the underground. Now the label revisits the classic a second time with new interpretations from East Cafe, Monojoke and Robert R. Hardy.
Hungarian artist Gabor Kaszas aka East Cafe has had in incredible 2016 this far. Following on from a 2015 which saw regular support and play from Hernan Cattaneo East Cafe has built on that success with releases on Manual Music and Proton Music. Here making his second appearance on ICONYC Gabor puts his own unique stamp on the track taking it into progressive minded territory. It's tough, chunky groove is powered by plonky rhythmic tones and a wealth of strong drum elements. It's methodical build reaches epic proportions just prior to the break and after an angry scowl the infamous hooks are revealed. It's a great a moment and one which isn't overdone as Gabor quickly shifts the tension into high gear with a wall of sonic decay and an eventual drop which should deliver a great reaction on the floor. Amazing remix.
Another dominate force in the progressive underground this year has undoubtedly been Monojoke. His forthcoming collaborations with Electronic Tree's Tuxedo are much anticipated and he's fresh off excellent remixes for BC2 and Superordinate Music. Now making his sixth appearance on ICONYC (formerly 238W Inc.) Monojoke brings his famous wall of melodious sound to 'Impact'. It's hypnotic grooves are immediately appealing and a bevy of interesting designs flow through the mix with an effortless flair. This would not sound of out place in a Guy J set and the icing on the cake is the main break where after methodically stripping down, the main theme gets teased in just prior to the drop and indistinctly runs through the framework adding a lovely cadence to the groove. Excellent interpretation from Monojoke.
The release concludes with ICONYC label artist Robert R, Hardy making his fourth appearance. As one of Hungary's most well known progressive house talents you can always count on Robert to bring something a bit deeper and more indistinct. His interpretations almost always complement the others really well and that's certainly happened here once again. Robert's incorporated the original elements wonderfully and in a much deeper yet very emotive context.The chord changes are quite lovely and those lead elements bring a cool effervescent quality to the mix. It's a brilliant interpretation and one I really didn't think I'd ever hear of the track. Great stuff from Robert which rounds out three on the money mixes and a great release for John Johnson's ICONYC (formerly 238W Inc.). Don't miss it.