The latest release on 238W welcomes Traveltech to the label for his debut EP.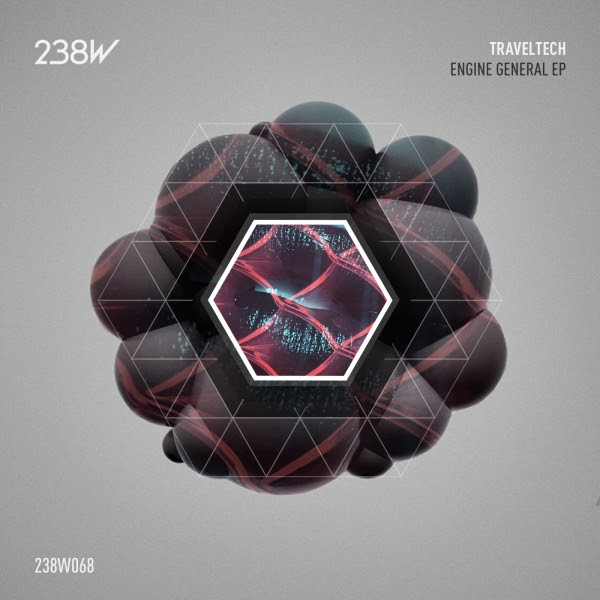 Hailing from Budapest, Hungary Balint Bendeguz Bakos aka Traveltech has showcased his unique progressive techno hybrid on a variety of cutting edge imprints with Baroque Records, Soundteller Records and Suffused Music being the most notable. More recently he appeared on US techno label Evoked Recordings with remixes for Matias Carafa and Artie Flexs. Traveltech now embarks on the biggest release of his career for the perpetual chart topping 238W with a brand new 2 track EP entitled 'Engine General'. 
The release begins with 'Keep Moving Forward' which finds Traveltech crafting a deep and chuggy gem. Smooth rhythmic elements and a soulful vocal sample accent the groove wonderfully before dubby tones add just the right amount of pulse. A stripped down middle section expands on the vocal narrative as we get deeper into the soul of track, while an ever evolving rhythmic collage continues the journey further into late night territory. I can't say I've heard much of Traveltech's past material but this is quite excellent. There's an understated class about it and the luminous production qualities are incredibly inviting. Lovely work from the Hungarian artist. 
The EP concludes with the title cut 'Engine General' which comes in just as charming. Stylistically it's quite similar with a smooth effortless cadence and wonderful dubby qualities. Strong drum fills and prominent rhythmic elements make it a touch bigger than 'Keep Moving Forward', particularly during a rousing third act where all the elements converge for what should be a great late night / back room moment. It's excellent to see 238W stepping out of the progressive house box here with two very intriguing cuts. Brilliant music from Traveltech that should find its way into a variety of sets over the coming months. Highly Recommended.