Today we catch up with Ukranian electronic music pioneer, Tvardovsky to find out more about his big new compilation album plus what he thinks about today's scene.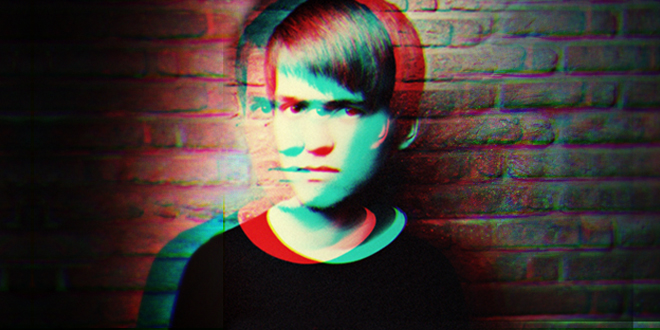 There seems to have been an explosion of creativity in Russia, eastern Europe and southeastern Europe recently, as witnessed by the output of labels like DAR, Balkan Connection, INLAB, and of course your own Stereo Paradise. What do you think accounts for this? Which artists do you think are leading the pack here?
Yes, artists from these regions totally on fire now. I guess its future of "New Progressive" music in whole world. A lot of really great artists now, but I have a few favorites, like: Mauro Norti, Hells Kitchen, E-Spectro, Stas Drive. If you want to hear my music taste, just checkout my label, Stereo Paradise.
April 1st sees the release of your Stereo Paradise compilation album on 99percent, following on from Cid Inc.'s hugely successful 'Ten'.  What inspired you to make this album?
Sadly our scene is not in a good position now. We have a lot great producers, who're sitting at home, releasing on unknown labels and they have really good production and music taste as well. The main idea of this album is showcase the great artists from the scene and draw attention to this exciting music style.
How does this new compilation differ, in terms of the process and what you're trying to achieve, from the excellent Secret Reality series on Stereo Paradise?
This compilation, firstly, a lot A&R work!  Mark from 99percentrecordings and I were collecting these tracks for over 3 months! We're very proud what we have, it's the best of the best. Secret Reality is a little bit different. It's experimental compilation showing other sides of artists. Here we have more dancefloor sound.
What else can we expect from yourself and Stereo Paradise in 2013?
A lot of new sounds this year from me on Parquet Recordings, Proton Music, DAR Digital and Stereo Paradise as well.
On Stereo Paradise we are planning to increase our artists roster and are planning a new compilation new new talented producers. Big plans!
You recently announced the launch of Dear Deer, a new label with Alex Kaspersky focusing on more of a deep house sound than we find on Stereo Paradise. Can you tell us a bit about why you wanted to start the new label, and what we can expect from Dear Deer?
Yes, its new label for deep music, not only bassline house which very popular now. I with Alex Kaspersky (member of new deep-house project Reflecting Symmetry) launch a new music community, also big plans. We now work with artists as: Mark E, Nikitin, Re Dupre, Johan Ilves & Migova, Anturage and many more. We're really planning to push Dear Deer this year.
http://youtu.be/opjJ2w_VEmM
Your mainly known for a progressive house/melodic techno sound but your debut album 'Borderless' released last year displayed a much broader palette, including deep house, drum & bass, and more down-tempo material. What inspired you to approach the album in this way? Do you think there's a core Tvardovsky sound that runs through both the album and your more club-oriented material?
I thought if you a real musician, you can make all kinds of music 🙂 I'm always making what I love and trying some experiments in the studio. I'm big fan of classic and jazz music, maybe that's why my style is eclectic.
But anyway, my main style is progressive and melodic techno music and I will continue to make this.
Do you have ambitions to produce a follow-up to Borderless any time soon?
I think yes, but I haven't material like that now. Maybe next year.
A lot of your work is naturally described as progressive house – in the traditional sense, suggesting an edgy, underground sound drawing strongly on influences from techno and trance rather than the musical candy floss that often currently carries that label these days. Do you think there's any value left in these kinds of classifications, or has the time come to simply abandon them?
For me, all music styles mixed now.  I don't like to categorise genres at all.  Every artist needs to have their own style. That's all!
What do you do for fun when you're not in the studio?
A lot of stuff: gaming, make small parties with my friends, but for now I haven't much time for that because I'm really focused on music.
Which other artists, labels and DJs should we be keeping a close watch on?
We have a big problem here.  A lot of new artists don't seem to have them own special sound. I think you check out the Stereo Paradise back catalog on Beatport and see which artists are on fire now. We are working hard to find all the best talent in the scene.
You've achieved an incredible amount already, given your age. What are your ambitions for the future?
For this moment I want to release my "real" full artist album. And make a world tour. I hope that will come true. I'm also excited to have big success with my labels.
What advice would you offer to those hoping to make a successful career out of music?
Be yourself. If no one understands your music, just wait and continue to make it. People will appreciate it. And if you're just starting out in music, take some lessons from a professional.