The seventh release on Intemporal Music finds label boss Uvo teaming up with Peet for their first ever collaboration.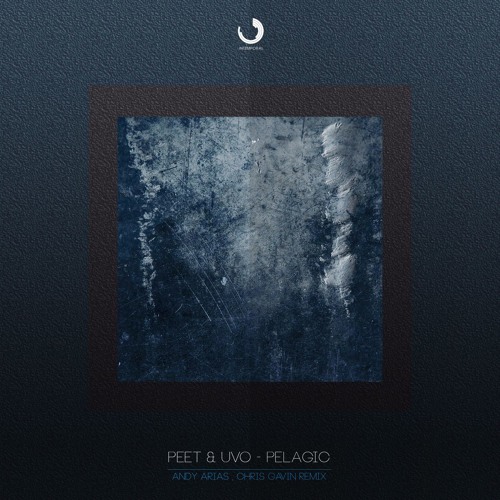 Hailing from Mexico and Hungary respectively Uvo and Peet have both enjoyed immense success in their solo careers having appeared on Asymmetric Recordings, Sound Avenue and Traum. Now for the their much anticipated debut collaboration the duo present 'Pelagic' alongside remixes from Andy Arias and Chris Gavin.
The release begins with the original mix and finds Uvo and Peet crafting a melodic number with a modern flair. It's borderless design sits somewhere comfortably between progressive and techno with a strong nose for the dance floor. Clusters of claps come in waves as tough kicks and rolling rhythms drive the piece forward. Wavering synths initiate the main break as a bubbly hypnotic motif fades into prominence. It's timeless beauty is undeniable and makes for a gorgeous centrepiece before getting washed away in a rush of beats and drums preceding an exhilarating third act conclusion.
The first interpretation of 'Pelagic' is provided by Andy Arias who is making his first appearance on Intemporal Music. As veteran of the Argentinean scene and long-time Hernan Cattaneo favourite, Andy is fresh off excellent releases on Sudbeat Music and PHW Elements. Now making his much anticipated Intemporal debut Andy delivers a superb remix of 'Pelagic' taking the track into deeper territory. Anchored by a chunky groove and smooth cadence the piece begins with some serious late night appeal. As the musicality of the piece grows so does its scope and a narrative of gorgeous motifs carries it into the break. Perhaps one of Andy's career best moments as the track's centrepiece is captivating with a storyboard of mind-bending modulation ultimately leading to a smooth and exhilarating third act.
The second and final interpretation of 'Pelagic' is provided by Chris Gavin who is also making his first appearance on Intemporal Music. The French artist has been a regular contributor to Alola Records and SexOnWax, where his contemporary techno sound has found favor with Laurent Garnier, Dave Seaman, and Nick Warren. Fresh off a collaboration with fellow countryman Rick Pier O'Neil, Chris now makes his Intemporal debut with an excellent interpretation of 'Pelagic'. With a driving, hypnotic approach Chris has complemented the previous two versions wonderfully. Swirling atmospheres, glassy keys and emotive chord changes lead the way while layers of angelic pads carry the track into the break. The clustered claps build tension while ethnic motifs bring a mystical vibe, ultimately leading to a peak time conclusion that's sure to light up your dance floor. A wonderful remix from Chris and another excellent offering from Uvo's Inyemporal Music. Don't miss it.