Yunus Guvenen is back on the scene again, after a 9 year hiatus and drops a brand new bomb on Guy J's Lost & Found label.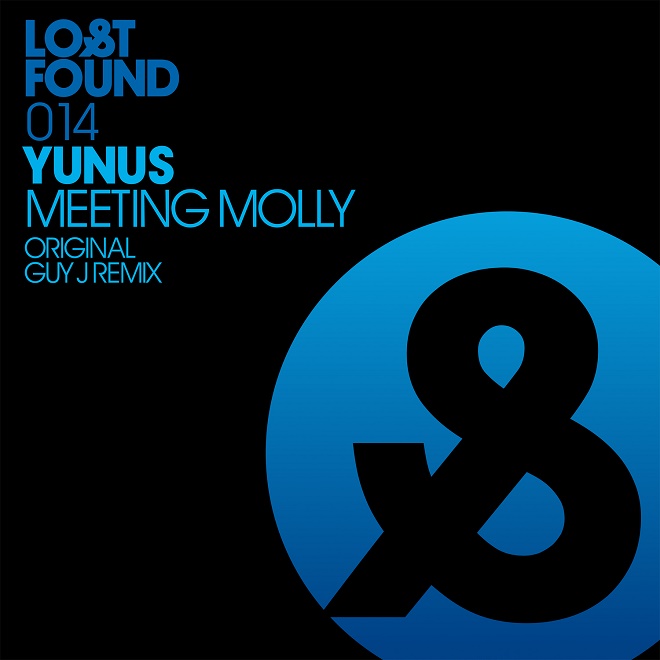 Yunus's Meeting Molly hits us with a glitch groove, rising analog replica pads, and a groovy dub bass. The lead bass commands the flow and has a good measure of distortion thrown on top which gives it a feel similar to Steve McCready's deep tech "Department 5" remix. Yunus's fun timing changes on the main arpeggio, has the flavour of older melodic progressive tunes, such as early work by Komytea and the classic Anjunadeep sound and coincides perfectly with the subtle build in tension in the track. 
Guy J's take on Meeting Molly builds on the original's vibe and takes it up a notch in intensity. The rolling bass is reminiscent of the more ethereal work of early Gabriel & Dresden (think Beautiful Things), and the atmospheric background reminds one of the heavily tech-influenced modern deep house sound. There's a nice clear cross between a solid, simple beat and a nice, floaty harmony. With this, Guy J shows once again why his style is so highly sought after: the skillful combination of the relaxing, slower vibe of the original along with the balance of fun, groovy sounds find a common, enjoyable middle ground. Another well crafted take from the Israeli master that, to put it simply, has all the right elements at all the right times.
With this well programmed, well executed combination, you'd be hard to go wrong with either track here. Both serve for a particularly good time and place on the dancefloor, and both have enough character and quality to make you want to take in the message of the artist. Given that these respective messages are clearly and thoughtfully conveyed, "Meeting Molly" gets two big thumbs up for a solid job well done. Great to see Yunus back again.