The latest release on Consapevole Recordings welcomes ZB back to the label for a brand new single.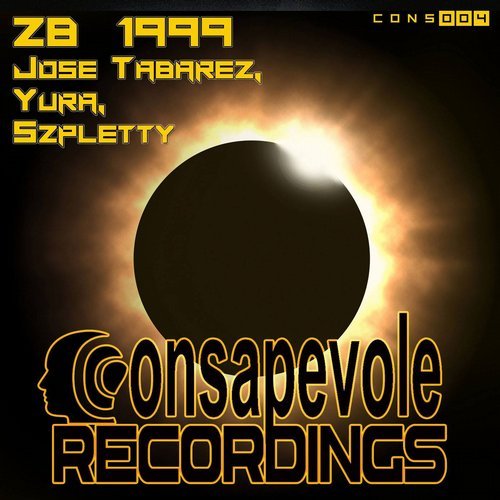 The Hungarian artist last appeared on the Hungarian imprint in June with 'False News' which saw remixes from John Drummer, Toppy and label owner Tommy Dee. ZB also owns releases on Michael & Levan and Stiven Rivic's Mistique Music and LuPS Records but seems to have found a home on Consapevole Recordings of late. His brand new single looks to be his best yet and comes alongside remixes from Jose Tabarez, Szpletty and Yura.
ZB's melodic sound has been loved by the old school collective that is still very much alive in the underground. '1999' seems to be an appropriate title here with it's up lifting tonal theme and energetic groove. As the bassline pulsates, soulful vocal elements converge and layers of melody get dropped in before a main break brings a quick drum build for the ultimate uplifting finale. 
The Consapevole Recordings crew have put together a nice selection of remixes with Jose Tabarez leading the way. The UK based artist is fresh off remixing Dousk for Yin Yang and delivers more magic here with a great interpretation of '1999'. With a more modern and techno inspired approached Jose has provided a great complement to the original. A tougher framework makes for a tighter cadence while that simple but highly effective lead teases the emotional centres nicely. Gorgeous remix from Jose.
Next up Hungarian artist Szpletty makes his return to the scene after over six years away. The last entry on his discography was a remix of D-Slide and Doxx on Michael & Levan and Stiven Rivic's Mistique Music in February of 2010. It a long time away and what a welcome return it is as he's supplied a dark yet emotive interpretation of '1999' that sits nicely next to the other versions here. Fans of progressive era Digweed will certainly dig the framework of the record. Dark with metallic hits and waves of hypnotic percussion get thing started but Szpletty manages to offset that perfectly with the lead melodies and dreamy atmospherics. Great remix.
The release concludes with Yura making his label debut after several outings on John Johnson's Media Blackout imprint earlier this year. The majority of Yura's music however has come courtesy of the Hungarian imprint Perfect Session. Now finding a new home on Consapevole, Yura provides an outstanding version to close the release out. Again an ideal remixer choice as stylistically it comes in much different than the previous versions here. Funky bass stabs and bouncy rhythms are the order of the day with the main melody getting a rejig for maximum dance floor impact. Excellent remix from Yura and a great release for Consapevole Recordings. Don't miss it.