Bremen-based producer Zusammenklang makes his debut appearance on Oliver Schories's label SOSO, though he'll already be known from earlier releases on the likes of Der Turnbeutel and Parquet. 'The One' is a 4-track EP marking the label's fourth release, and offering a number of distinctive angles on
Zusammenklang's core deep house sound.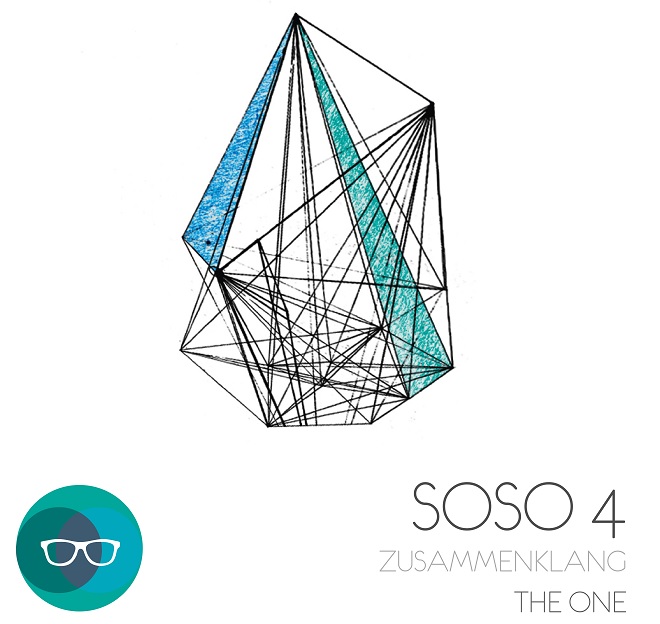 The title track features a warm melody and strings over a low slung bassline, while the breakdown introduces the 'You are the one' vocal refrain and turns the melody into a more urgent, swirling hook, before the bassline rolls back into town and the track nicely picks up momentum again.
Absolutely stealing the show here is 'Don't Move', a record that I've had more or less on repeat since I first heard it. Like the other tracks on the EP, the sounds are familiar ones, drawing heavily on 90s-style house to give the track quite a retro feel. But every element of the track works an absolute treat here, from the scorching bassline and total earworm of a main hook, to the cool stabs and percussion and the twisted but evocative vocal sample. Together these elements just fizz, and the track as a whole demonstrates a perfect balance between outstanding production values on the one hand, and soul, funk, and feeling on the other. I can't recommend this enough – superb work from Zusammenklang on this one.
'By Your Side' quickly introduces a low-key theme and a pulsing, subtle bass part that interacts well with the other melodic and vocal ideas, as well as the second, nastier bass. The track doesn't really come into its own until the second half, though, where a gentle and surprising trancey melody takes the lead.
Finally, 'Blow Away' sports a gentle intro, featuring organs and a sweet vocal sample, before dropping into an understated shuffling groove. A hazy synth part pulls the track forward, before the breakdown gives the track a real highlight, echoing the intro while adding some soaring strings and plucked melodies, and bringing the vocal work to the fore.
'Don't Move' is the star here, for my money, but fans of melodic and intelligent deep house will find much to enjoy across Zusammenklang's whole EP. 8/10