The 309th episode of our 12 Questions segment features producer Billy Alex.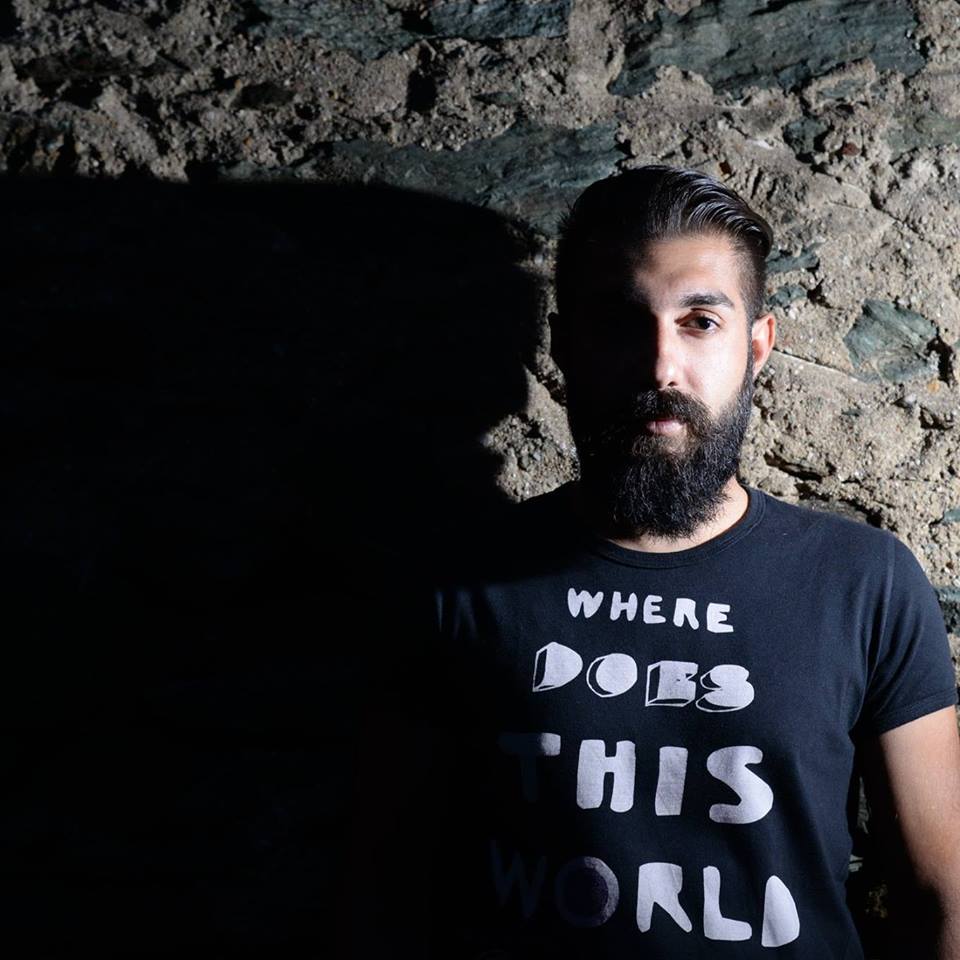 1. How old are you, where are you living and how long have you been producing and Djing?
My real name is Vasilis Alexiou aka Billy Alex, I am from Greece, I was born in Thessaloniki and i live the last 2 years in Athens. I started the  productions  at the end of 2013 but I'm playing music many years.
2. Where do your musical roots lie, what are your first memories of electronic music and when did you know you wanted to pursue it seriously? Are there any particular productions or artists from the past that really made you think to yourself 'this is what I want to do."
My first steps in the music started with sounds of Michael Jackson and Prodigy. I was the only one of my friends that was listening to this music and not the Greek-style!(still today haha!). I was buying a Greek monthly magazine ''Freeze''(like a djmag)and I started to learn about electronic music and dancefloor.  around the world. I remember the first time that I bought this magazine and I stuck on the photos from club Space/Ibiza and ours Cavo Paradiso/Mykonos. Electronic  music got in my life from high school, I was a big fan of legendary radio station 107,1 Safari fm that was airing here in Greece.I learnt everything from this..about artists, music, events, news. Danny Tenaglia/John Digweed/Sasha/Darren Emerson/Deep Dish/John Creamer & Stephan K/James Holden/Echomen/Sander Kleinenberg/Lexicon Avenue/Loudeast and many more artists made me to love this music.
3. How difficult was learning to produce for you in the beginning? Did you take any Audio Engineering programs or production courses to help you out or are you pretty much self taught? And did anyone give any advice early on that really helped?
Let's talk about producing and how I learnt, I was 7 years old and I was playing  trumpet for 7 years in Thessaloniki's Fhilharmonic band, this was my real school! I learnt how to read notes on the pentagram. After many years I met my master Vaggelis Tasoudis and he taught me basics steps of Ableton, I think the most important  is self taught! Fantasy and feeling is the serious key of your production, this is my opinion in  writing music.
4. What parts of the production process do you find the most difficult and what comes easiest for you? When you do hit a creative block what helps you through it?
I think the most difficult part for me is the mastering & when meeting creative blocks i try not to work on this particular project for some days and not even listen to it.
5. What's a normal day like for you? Do you have a job outside of electronic music? And what do you like to do when you're not working on music?
Sure I have work out of music..music is my hobby! I work for a security company, as a private guard, sometimes boring..but can get dangerous too. Days without music means relaxing with my friends outside or home! love to watch movies, go to the cinema and food, sometimes I cook! I love spaghetti, I can eat every day! but my  favorite is ''mousakas'' Greek style!
6. Apart from electronic music what other genres do you listen to and who are your favourite artists outside of electronic? and do these genres or artists have a direct effect on your own productions?
I'm listening to all the genres (except edm..is too fake!).i think everything that produces a ''sound'' is music, I have inspiration from everything but electronic and rock music makes me to feel the truth, the travel of music and vocals is my musical influence..and you can see this clear in our project "Esensides" with my  partner and best friend Vaggelis Tasoudis.
7. What was the first and last physical (CD, Vinyl, Cassette etc)  piece of music you bought?
I was 14 years old and I bought my first cd single ''Armand Van Helden – You Don't Know Me[Record Mill]1999'' I played it many times and I'm still loving  this  diamond track! My first vinyl  was ''Prince Quick meets Stephan K – Insane Poem[Magnetic Music]2002''is a true bomb underground track and one of my best vinyl's! about cassette! haha I think is ''Prodigy – The Fat Of The Land [XL Recordings] 1997''
8. Tell us something about yourself that might surprise people?
HAHA!i did naked strip show on the scene of a famous strip club with professional stripper!(she grabbed me from my hand!)
9. Which producers in your opinion get consistently overlooked?
In my opinion there are many talented artists out there. You can even see them releasing tracks in the biggest labels and not getting a gig to play music. That's the worst overlooking you can get, Blusoul is an example for me let's say. On the other hand you can see less talented artists playing worldwide because they manage the marketing section better. There are many gigs around the world, taking place in the name of "exchange". And what I mean here is that if I was running a club and brought a good name to play, the deal would be, that this good name would organize a gig for myself in his country. This is awful and happening so often.
10. Which producers consistently inspire you? And where else does your inspiration come from?
Guy Gerber/Stephan Bodzin/Tale Of Us/Gus Gus/Hernan Cattaneo/Nick Warren/Ramon Tapia/Guy J/Marc Poppcke/Nick Devon/Moshic/Guy Mantzur/Brian Cid these are some  artists to inspire me, their styles makes me feel the rhythm..and always when I listen tracks,im thinking ''I can change that..i can make more groove..i can put more melody here..''something like that. i have bad times, in not a robot..but if something sounds not good for me, I don't release it. Release is easy..quality isn't! and I'm really disappointed for that..quality is gone.
11. There are countless producers out there trying to find their way and create their own unique sound, what advice do you have for them?
If it's in you, someday somehow will come out, I don't think it's up to an advice from me  or anyone else.
12. If the final DJ/live set of your career was next week what would your last track be?
Sasha's Xpander is the best way to close my career!
Billy has new music out now on Genesis Music and Hydrogen, you can purchase those releases: here