The 319th episode of our 12 Questions segment features producer Guhus.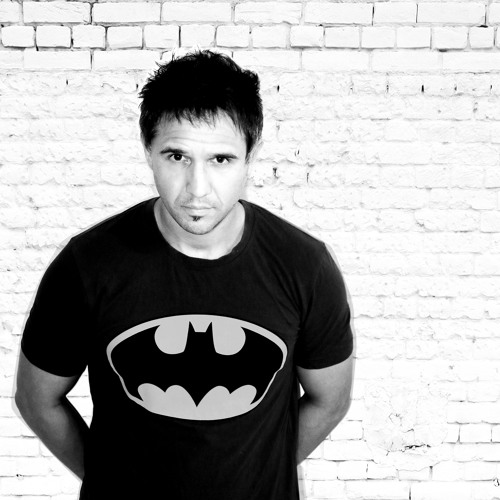 1. How old are you, where are you living and how long have you been producing and Djing?
– Hello, I'm 37 old, I live in Buenos Aires Argentina and I have been producing seriously for the last two and half  years non-stop. I do Djing since a lot of time like 15 years back. The real thing about sound came from when I was a real kid  messing with 8-bit sounds in my old Talent MSX and later in my PC XT.
2. Where do your musical roots lie, what are your first memories of electronic music and when did you know you wanted to pursue it seriously? Are there any particular productions or artists from the past that really made you think to yourself 'this is what I want to do."
– My musical roots came from the school, I had real music classes when I was a kid like percussion, flute and piano. My Mom also Plays piano from the conservatory so I guess I inherited his passion from music too. Electronic music came when I bought a CD from "The prodigy", in the 90's and since then I was in love with electronic music.
3. How difficult was learning to produce for you in the beginning? Did you take any Audio Engineering programs or production courses to help you out or are you pretty much self taught? And did anyone give any advice early on that really helped?
– Too much to learn, but I love learning and challenges in life. Very hard at the beginning but I was a clubber so I knew what I wanted to do. Also I have a very technical background because I studied IT since I'm very very young, that helped a lot in the technical learning curve. I was always very good with computers so I think it is a plus.
I did not take any formal audio training, all came up from online reading,  books and all the energy I have to solve puzzles and create new things.
Social networks changed all, you can be in touch with so many nice people around the globe  they are there to help you without asking anything. Friends like Manu Riga, Travis MacDonald, Julian Rodriguez, Mathew Lynch just to name a few, always there to give you a hand, an ear and some technical advice.
4. What parts of the production process do you find the most difficult and what comes easiest for you? When you do hit a creative block what helps you through it?
– The initial stage can be frustrating sometimes, but you need to deal with that. Part of the creative process is that, sorting obstacles and then there is a spark, you just need to feed it until it becomes fire. If I hit some block I start making sounds I like, shaping sounds that I know I will use later, like kicks, claps, plucks, atmospheres, whatever that comes to my mind so I still productive. Also I look for material that inspires me. In the end all fits together and the magic happens.
5. What's a normal day like for you? Do you have a job outside of electronic music? And what do you like to do when you're not working on music?
– I work as a System Administrator from home mostly. I swap in my free time in music during the day. I wake up listening music and sleep listening music. I take my coffee and breakfast and I go with Bartolo, my dog,   for a walk. Later I try to finish very fast my work so I can save time for music… hehe
I love surfing and I practice this sport a lot and also swimming inspires me a lot. Being in contact with the nature and your body is something that resets your mindset into a new state which is super for creativity. That works for me.
6. Apart from electronic music what other genres do you listen to and who are your favourite artists outside of electronic? and do these genres or artists have a direct effort on your own productions?
– I like many genres like trash, metal,  indie rock, jazz, alternative rock, reggae, and all type of music, mantras, etc.
I like from every band or artist how they deal with harmonies, percussion, sound in stage , what makes them special and how they manage the energy of the tunes,  I take concepts from them and I see if I can apply it to my music. I like Metallica, The cure, Pink Floyd, Gustavo Cerati, Bob Marley  just to name a few. It depends how I feel and then I go and listen.
7. What was the first and last physical (CD, Vinyl, Cassette etc)  piece of music you bought?
– The First Cassette I can't remember because I have all that stuff in my parent's house right now. First CD was Metallica The black album. I did not have my own CD player when I was a kid, just my Dad had one,  so I borrowed it from time to time to listen my only 3 or 4 CDs. Last physical music was Eelke Kleijn "Untold Stories".
8. Tell us something about yourself that might surprise people?
– I'm a normal guy, but what can surprise is I like to make jokes and pranks, so be ready for funny and stupid annoying things… 😀
9. Which producers in your opinion get consistently overlooked?
– There are a lot of talents here at my local country like Julián Rodriguez, Santi Mossman, Mathew Lynch just to name a few.
10. Which producers consistently inspire you? And where else does your inspiration come from?
– Hernan Cattaneo is to me, who educates our crowd and he does it excellent since years, he inspires us in the way how he can manage a dancefloor, creating transitions with atmospheres , melodies and then come back to insane and killer grooves. Nick Warren, Sasha and Digweed always. Guy J so connected with music and his soul, such a great inspiration. Henry Saiz, Guy Gerber, Cid Inc, Khen, Guy Mantzur, Pole Folder, Stephan Bodzin, Eelke Kleijn, Rodriguez Jr, Chaim,  just to name a few,  are always great inspiration too.
My inspiration comes from my daily life, from nature, from surfing in the ocean, from my beloved Fernanda, from places since I like to travel a lot. Each place has something to offer. If you can listen very carefully you can get inspiration anywhere. It is all about feelings you know, I'm a believer  that when something connects me with some feeling I try to enforce that idea and bring it to sounds, when that happens then you can give a piece of you to the people, it is something difficult to explain.
11. There are countless producers out there trying to find their way and create their own unique sound, what advice do you have for them?
– Sound is something that travels to our ears and bodies, it is energy.  Creating your own sound it's a spiritual matter, it's a deep connection and as such takes time to develop. Crafting your own sounds it is like when someone makes something with the hands, it is a way of art. Of course, you can go and use presets, everybody does it in some way and it is ok, but the fun comes when you tweak it and make it shine as you like or when you create them from scratch.
It will take years to develop your own sound, still been one of my current matters that I keep looking for. Don't use presets, take them as a good way of start if you like them, tweak them, twist them, make them yours, make them unique. Learn sound design and sound synthesis, shape your sounds until it sounds like you want. The most important thing is to experiment and have the most fun doing that, in the end, it's all about that.
12. If the final DJ/live set of your career was next week what would your last track be?
-Guy Gerber – Timing (Original Mix)
'Buenos Aires' is coming soon on Suffused Music, in the mean time check out his Beatport catalog: here