The 328th episode of our 12 Questions segment features production duo Jacob Seville.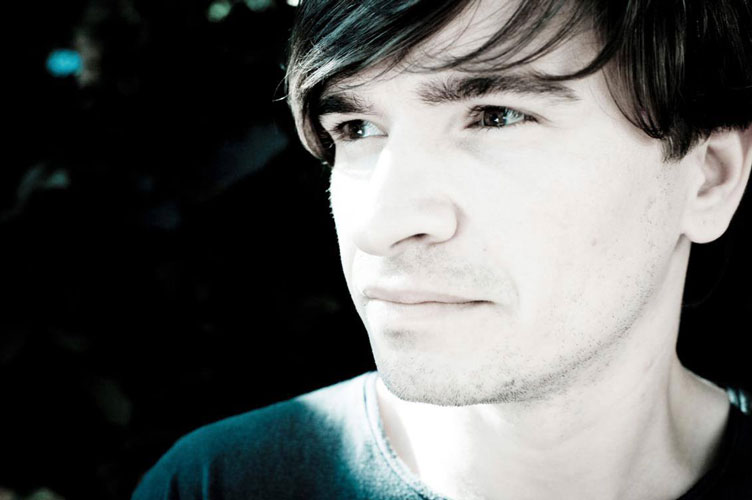 1. How old are you, where are you living and how long have you been producing and Djing?
I'm 37 and I live in Poland. Everything started in 1997 when my friends talked me into going to a dj course, which was something very unique at that time. I started to produce after 7-8 years and I keep on doing it all the time as it gives me lots of happiness and I can totally forget about daily stuff. When I enter my studio, I live everything behind the door. Another thing is that I can't stop doing it, I have to create… 🙂
2. Where do your musical roots lie, what are your first memories of electronic music and when did you know you wanted to pursue it seriously? Are there any particular productions or artists from the past that really made you think to yourself 'this is what I want to do."
My first memories of passion for music reach the primary school where I started to listen to Depeche Mode. I was and am still a big fan of this group. Later in high school I started to listen to electronic music. In the beginning I was listening to Techno and Trance. I remember my favourite compilations called 'Behind the Eye Q'. I really liked it, still have some original cds and vinyls. It was the time when I started to think about djing. My career was going quite quickly because I was spending lots of time on practising mixing music on turntables. There were no cd players, only turntables. So my vinyl collection was growing and growing. I decided to devote my life to music and being a dj. It's quite funny how the way of thinking is changing within the years when you grow up. Anyway, thanks to my dedication to music and very hard work everything went really good. I became very a well-known dj in Poland..
3. How difficult was learning to produce for you in the beginning? Did you take any Audio Engineering programs or production courses to help you out or are you pretty much self taught? And did anyone give any advice early on that really helped?
It wasn't easy at all. About 15 years ago there were not such possibilities like nowadays. Now you can have a laptop and you can produce music. I decided to go to sound engineering school, however it was a disappointment for me because the music we worked on was rock music. So, everything I know now I learned by myself. I like to get new knowledge so learning was something I really liked.
4. What parts of the production process do you find the most difficult and what comes easiest for you? When you do hit a creative block what helps you through it?
The most difficult for me is mix and mastering process. I also don't like to finish my tracks because it's a long way on a material which one you know very good and actually I'm not able to judge if my track is ok or not. I don't like the final process because I would like to start something new.
There are days when I don't have ideas for music, so I don't push myself, I pass for a few days. After that the creativity comes back. I am a very busy person and I have many things to do.
5. What's a normal day like for you? Do you have a job outside of electronic music? And what do you like to do when you're not working on music?
I wake up everyday about 7am I make water with lemon and I go to my studio where I spend about 2 – 3 hours working on music. My head is fresh, so the work goes well.
Later my work time starts which last till late evening. Together with my friend I run a company that deals with interactive solutions and creating interactive devices. Starting with ideas, prototype and then final product. I also run a virtual reality gallery. I love to run both things.. Particularly I am busy almost all the time..
6. Apart from electronic music what other genres do you listen to and who are your favourite artists outside of electronic? and do these genres or artists have a direct effect on your own productions?
I like to listen to classical music, some old stuff and sometimes just to silence or to forest when I'm on a walk. I am a sensitive person so I suppose it has an effect on my productions because the whole surrounding me world has it.
7. What was the first and last physical (CD, Vinyl, Cassette etc) piece of music you bought?
The first I remember is a cassette of Europe – The final countdown album and the last one I don't remember..
8. Tell us something about yourself that might surprise people?
I love to ride a bike in the mountains, especially downhill tracks..
9. Which producers in your opinion get consistently overlooked?
Hard to say because I'm not into such stuff. Probably there are many…
10. Which producers consistently inspire you? And where else does your inspiration come from?
My life inspires me the most because my music is my language, something I try to express. I think a very big influence on my productions had and still has Robert Babicz.
11. There are countless producers out there trying to find their way and create their own unique sound, what advice do you have for them?
The question is if I have my unique sound… I'm not able to tell it. I try to find sounds which I don't know from the music I hear. It's about individual sense of what you're doing, so express yourself and don't duplicate something what already exists.
12. If the final DJ/live set of your career was next week what would your last track be?
I think it could be a very emotional track, Robert Babicz – Herz
'Sweet Symbiosis' is out now on Dpethtone, you can purchase the release: here