The 20th release on Clubsonica Records welcomes Symmetry Obs to the label for his debut single.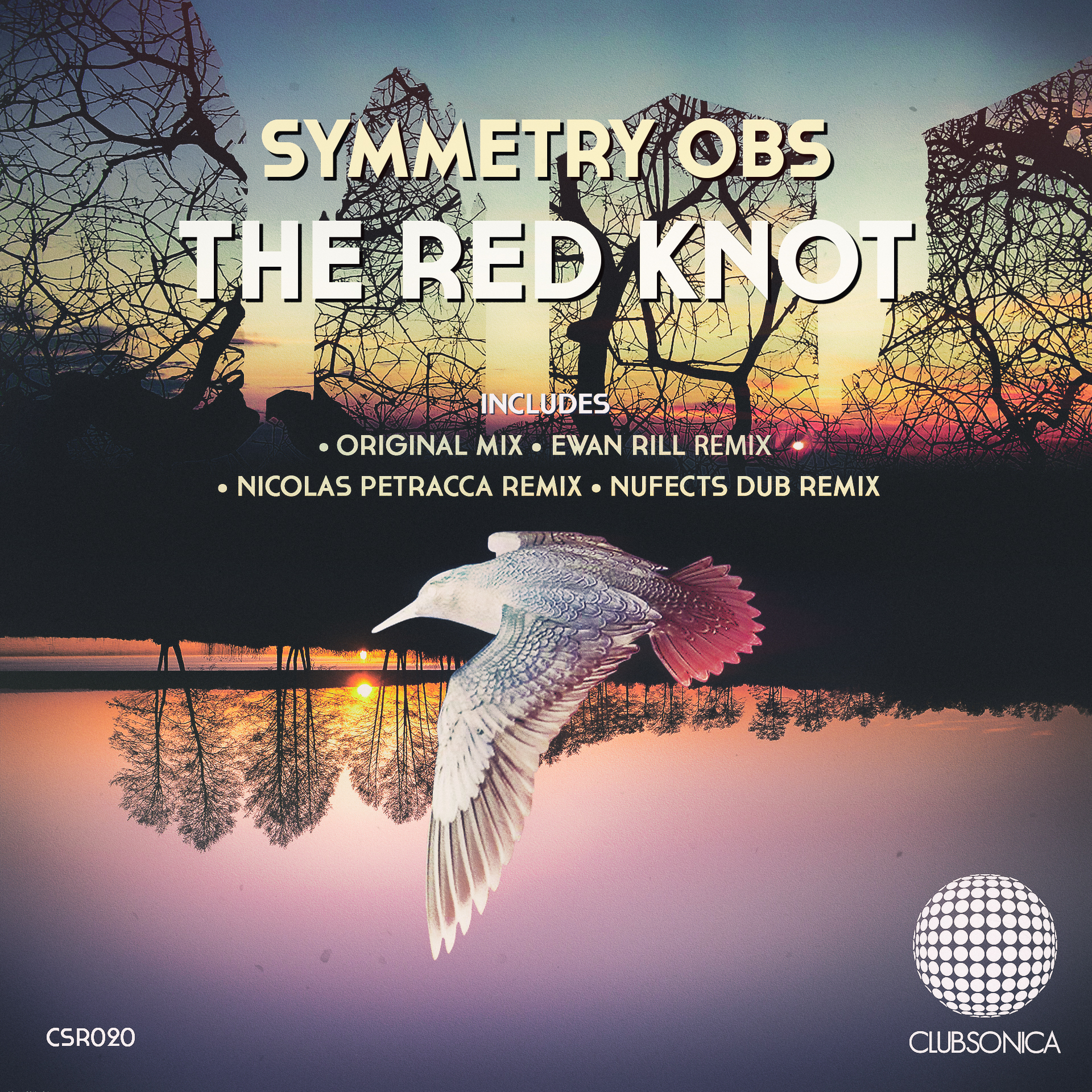 Juan Pablo Esquivel aka Symmetry Obs hails from Argentina and celebrated his first release in November of 2015. Eight months later Juan now has a discography highlighted by releases on Perfect Session Records and OLD SQL Recordings. Now stepping up for the biggest release of career Symmetry Obs presents his debut single for Clubsonica alongside remixes from Ewan Rill, Nicolas Petracca and NuFects. 
The release begins with the original mix and finds Symmetry Obs crafting a pure progressive house gem. A driving groove combined with old school stabs and a wonderful cadence delivers a boundless energy early. Electric hooks and an array of intricate designs then fill the air as a wispy vocal drifts through the framework. The main break while short is timely and with a storyboard of modulation makes for the perfect transition into a big and beefy and third act conclusion. An epic creation from Symmetry Obs and surely the best of his young career.
The first interpretation of 'The Red Knot' is provided by Ewan Rill who is making his first appearance on Clubsonica Records. The Russian artist and Sever Records label boss is one of the underground's most loved progressive house producers. Always prolific, Ewan has amassed an incredible discography over the course of his six year career. A staggering 550 credits sit on his discography with appearances on Balkan Connection, Soundteller Records and Stellar Fountain being the most notable. Ewan always brings a unique vision to his remix projects and he's done so again with his 'Red Knot interpretation, taking the track into more club friendly territory. Anchored by waves of rolling bass, Ewan carves out a much funkier and more spacious groove. Dark stabs and poignant tones add dramatic flair ultimately leading the track into the main break. Sweeping noise then builds tension before the kick eventually drops and takes the track on to a more melodious conclusion. A stunning remix from Ewan.
The second interpretation of "The Red Knot' is provided by Nicolas Petracca who is also making his debut appearance on Clubsonica Records. The Argentinean artist has become one of the his country's most loved melodic producers in recent years. His pixie-like creations have been supported by Hernan Cattaneo on many an occasion and he's attracted fans from both the old and new school. Now making his much anticipated debut on Clubsonica Nicolas provides an incredible interpretation of 'The Red Knot'. His tripped out, atmospheric approach is a wonderful complement to the previous two mixes and might be one of his all time best remixes. It's romping groove is perfectly dialled for club play while a psychedelic audio collage carries the track and delights the senses every step of the way. A stripped down second act might be its finest moment with a huge build culminating in a rush of white noise and cosmic colour. Massive remix from Nicolas and one you'll likely be hearing a lot in the coming months. 
The third and final interpretation of 'The Red Knot' welcomes NuFects to the label for their first appearance. Hailing from Colombia, Johny Cortez and Carlos Lopez make up the NuFects production duo and have previously appeared on BCSA, Soundteller Records and Stellar Fountain. Most recently NuFects delivered a top remix for Following Light's Inmost Records and they continue that strong momentum here with a great interpretation of 'The Red Knot' to close the release out. Going with a dubbier more melodic vision the Colombian duo craft a hypnotic burner for the ages. Cascading keys combined with moody chord changes carry the piece on its spaced out journey while a strong groove keeps your attention locked on the dance floor. A dreamy remix from NuFects and a great way to round out another quality offering on Clubsonica Records. Don't miss it.