The 339th episode of our 12 Questions segment features producer Deep In Calm.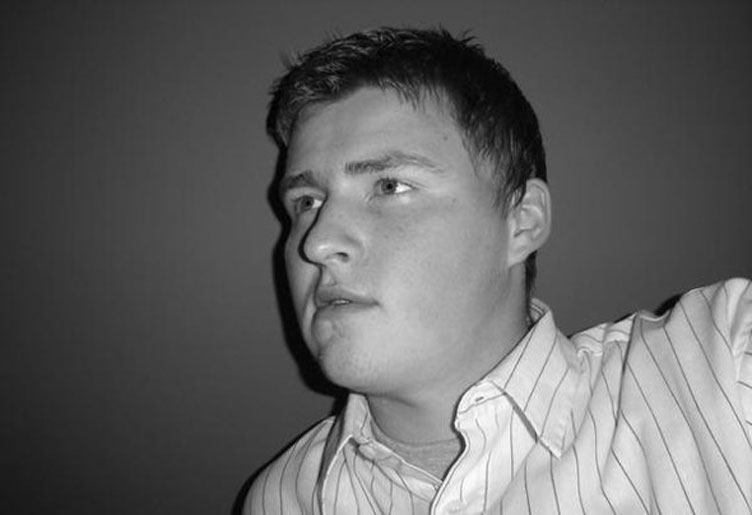 1. How old are you, where are you living and how long have you been producing and Djing?
I'm 29 years old and live in Braniewo, north Poland. I've been producing about 9 years.
2. Where do your musical roots lie, what are your first memories of electronic music and when did you know you wanted to pursue it seriously? Are there any particular productions or artists from the past that really made you think to yourself 'this is what I want to do."
I do not come from a family full of musicians. But my parents really love music. And here in my home is where I started my first discoveries, especially in polish rock – bands like TSA, Budka Suflera, Czerwone Gitary, Myslovitz. Classic! And special thanks goes to my uncle Adam who showed me some space disco cassettes, punk music and first of all he introduced me to Depeche Mode. Their music really shaped my point of view in my personal sound. From that moment group from Basildon is my favorite up to today.
In the era of internet I've been starting to explore music on my own. I was a user in couple forums and we exchanged our fascinations. In the beginning of my musical journey trance became my number one genre. Later it changed. I have to mention here also Moby. Albums like "Play" and "18" were a big sensation for me.
There was a time when programs like eJay and other "music makers" were quite popular on the market. So this was a good start for me. Next I worked a bit on Jeskola Buzz. I think that a cd with tracks from those software still exist deeply in my library. I've was about 16 at that moment and surprisingly I lost my passion for this for a while. But fortunately I was not the only one who make sounds in my background. I was keeping an eye on my brother Lucas (Hidden One) at that time when I was not involved in production. He is a great musical mind! Thanks to the fact that he was making music all the time helped me bring the passion back bigger than before.
3. How difficult was learning to produce for you in the beginning? Did you take any Audio Engineering programs or production courses to help you out or are you pretty much self taught? And did anyone give any advice early on that really helped?
My brother helped me a lot in the beginning. After that I just started to experiment. And I've been watching some videos on youtube from time to time. There is always something you can do better or you don't know at all. So I have to check it.
4. What parts of the production process do you find the most difficult and what comes easiest for you? When you do hit a creative block what helps you through it?
You don't have to believe but for me the easiest part is creating melodies. The concepts are coming to me just like that, like click and it's born. But sometimes that ease cause difficulties. I have too many possible good melodies in one track but I have to decide which way is better for a track and delete some of them even though they are really great. But there is no place for everything. Very helpful is the keyboard. Without this gear some melodies wouldn't ever be born.
I think the most difficult thing is finishing productions. The creation of ideas is absolutely more pleasant than setting it all together as one big piece. I like it too but primarily when working on a track that goes very well. Just few hours, eventually few days and I have an effect. Usually I have not enough patience for that and start another one.When creative block reach me I have to do a break, even big break. When I come back I'm super fresh again.
5. What's a normal day like for you? Do you have a job outside of electronic music? And what do you like to do when you're not working on music?
I have a normal job. I'm working as plumber in family company. Recently we have a lot of work at newly formed petrol stations all over Poland. Water, sewage, heating – we're working around.
So my day is quite simple. First job, next a lot of music to listen, to create. If I have some more time I go running, read books especially things from Stephen King and Haruki Murakami. I like horror, sci-fi, dark movies like Blade Runner. Really enjoy that.
6. Apart from electronic music what other genres do you listen to and who are your favourite artists outside of electronic? and do these genres or artists have a direct effect on your own productions?
Recently I'm looking for old music in from the 80s, 70s, 60s. It's really fascinating how the music of that era is full of great artists. And it's not just rock, disco, soul but also electronic, ambient sounds like Alan Hawkshaw – Frontier of Science LP. A short list of my top presents as follows: Barry White, Chris Isaak, George Michael, Frank Sinatra, Michael Jackson, Mayer Hawthorne, Triangle Sun. In some way on a subconscious level they surely have an impact on my music.
7. What was the first and last physical (CD, Vinyl, Cassette etc)  piece of music you bought?
the first – cassette Depeche Mode – Songs Of Faith And Devotion
the last  – CD Jakatta – Visions
8. Tell us something about yourself that might surprise people?
I was a football player in B class (The lowest level of polish league)  just for one season. I was writing music reviews for globaltrance.pl a couple years ago. I'm enjoy a lot driving my car: ford mondeo mk1 1.6 clx from 1993 🙂
9. Which producers in your opinion get consistently overlooked?
I don't know for sure if they are really overlooked. But I can mention a few faces which are always interesting and fresh to me like Low Orbit Satellite, MER-A, Piotr Gajcy, Processing Vessel, Exoplanet, SpecDub, Adam Byrd or Alexander Miguel.
10. Which producers consistently inspire you? And where else does your inspiration come from?
The inspiration comes from different sources. Mainly from music and rest from precious moments in time.
The Timewriter, J. Axel, Kuba Sojka, Robert Babicz, Yuriy From Russia – these guys are fantastic. I'm always waiting for something new from them. There is a guarantee of quality.
Also I love what comes from my favourites bands: Depeche Mode, Groove Armada, Junior Boys, Goldfrapp, FM Attack.
11. There are countless producers out there trying to find their way and create their own unique sound, what advice do you have for them?
Respect the music cause music should be an art. There is no place for another clone. Your music should be as good as possible. Make your sound valuable and be an inspiration for other listeners and producers. You don't have to be better than your idol. Be different on your own rules. This is deep stuff.
12. If the final DJ/live set of your career was next week what would your last track be?
There is too many great dreamy propositions but maybe Paul Van Dyk – Reflections, The Timewriter – Words, Nacho Marco – Friday Night or Petersky – Another Day. I can't decide but every choice would be great!
DJ Borra 'Ethnica' (Deep In Calm Remix) is out now on Electronic Tree, you can purchase the release: here