The 121st release on Tash's Movement Recordings welcomes Alejandro Manso back to the label for a brand new EP.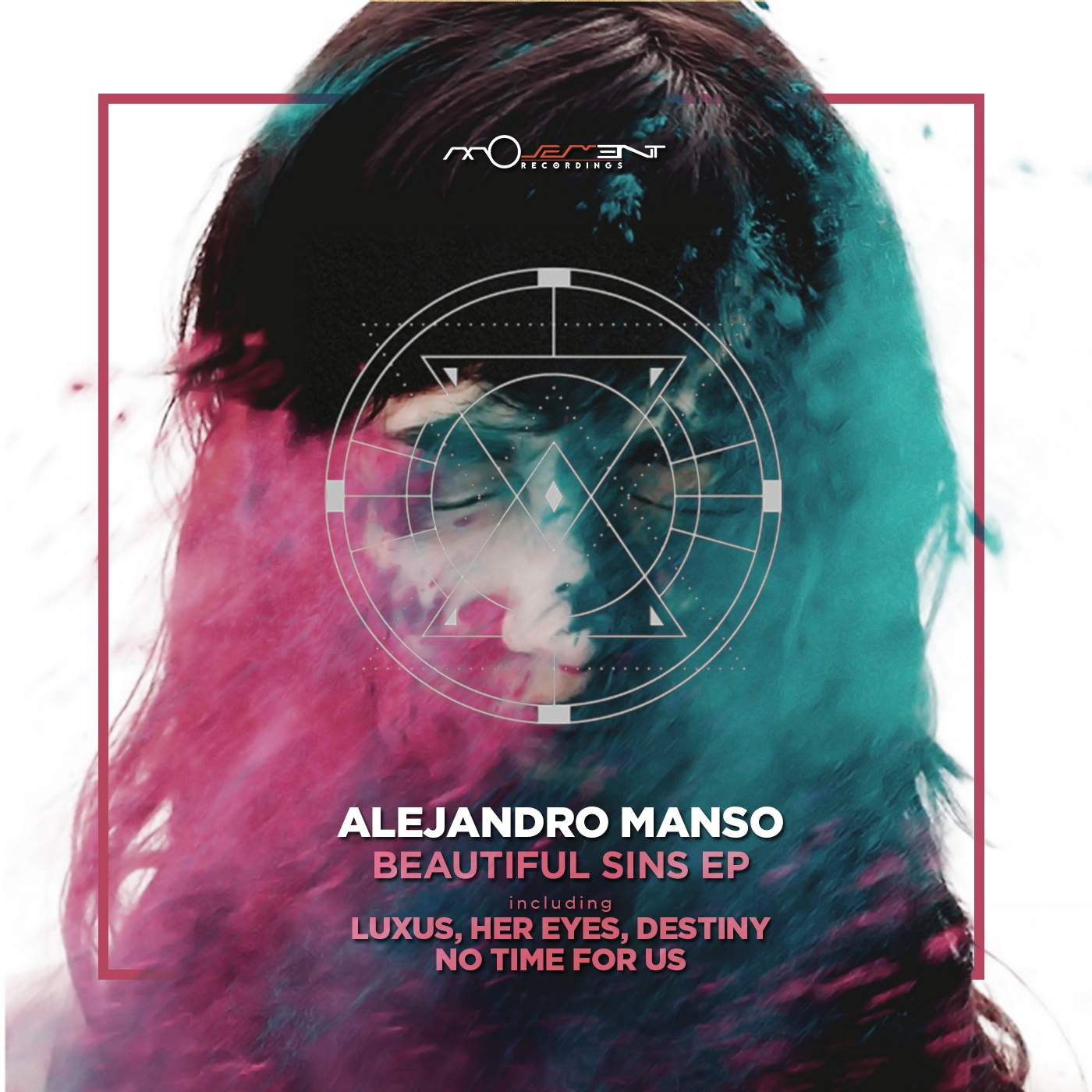 The Mexican artist became an integral part of the Greek imprint in 2015 where he delivered his 'Mythologies' EP along with contributions to the labels 'Re:Born' and 'Modern Filosphy' compilations. Now as 2016 begins we see Alejandro returning for his fourth appearance and a brand new EP entitled 'Beautiful Sins'. 
'Luxus' kicks the EP off and finds Alejandro exploring the trippy, hypnotic side of his studio repertoire. Beginning with a tough kick, driving groove and a wealth of trippy effects it immediately draws you in. Rugged bass stabs carve out a deadly foundation while the effects storyboard and lead line continues to evolve. It's slow building nature takes it into the break with a sizeable amount of tension, before some lovely sonic decay sets up the return of the ragged grooves, ultimately making for a huge moment. The second selection 'Her Eyes' goes even deeper into mesmerizing lines and tough beats, all wrapped up in Alejandro's techno state of mind. Soft rhythmic tones and wonky hooks make for a playground of electronic delights before a barrage of claps further assaults the senses. A short and well executed break keeps the energy locked, setting up a tasteful conclusion perfectly.
The EP's third selection 'No Time For Us' finds Alejandro slowing the tempo down a touch and once again focusing on dark motifs and tough, driving beats. Led by buzzing synths and haunting themes the track powers forward where a childlike vocal motif initiates the main break. Once again, short and precise, Alejandro keeps the drama brief and intense before a quick build and rush of white noise seals the climax and makes for a great finale. Closing the EP out is 'Destiny' with its fluttering synths and epic lines. As Alejandro's beats once again take command, a warm chugging groove and soaring tones make for an energetic beginning. Soft vocal pads add a layer of mystery before the main break delivers intense dramatic appeal. A tasteful re-entry presents the rolling foundation in its bare form, eventually re-assembling the tracks key components over a splendid four minute conclusion that you're not soon to forget. A great way to end off the EP which makes for another solid release from Movement Recordings. Don't miss it.