The 56th release on Dopamine Music welcomes Artfaq to the label for their debut EP.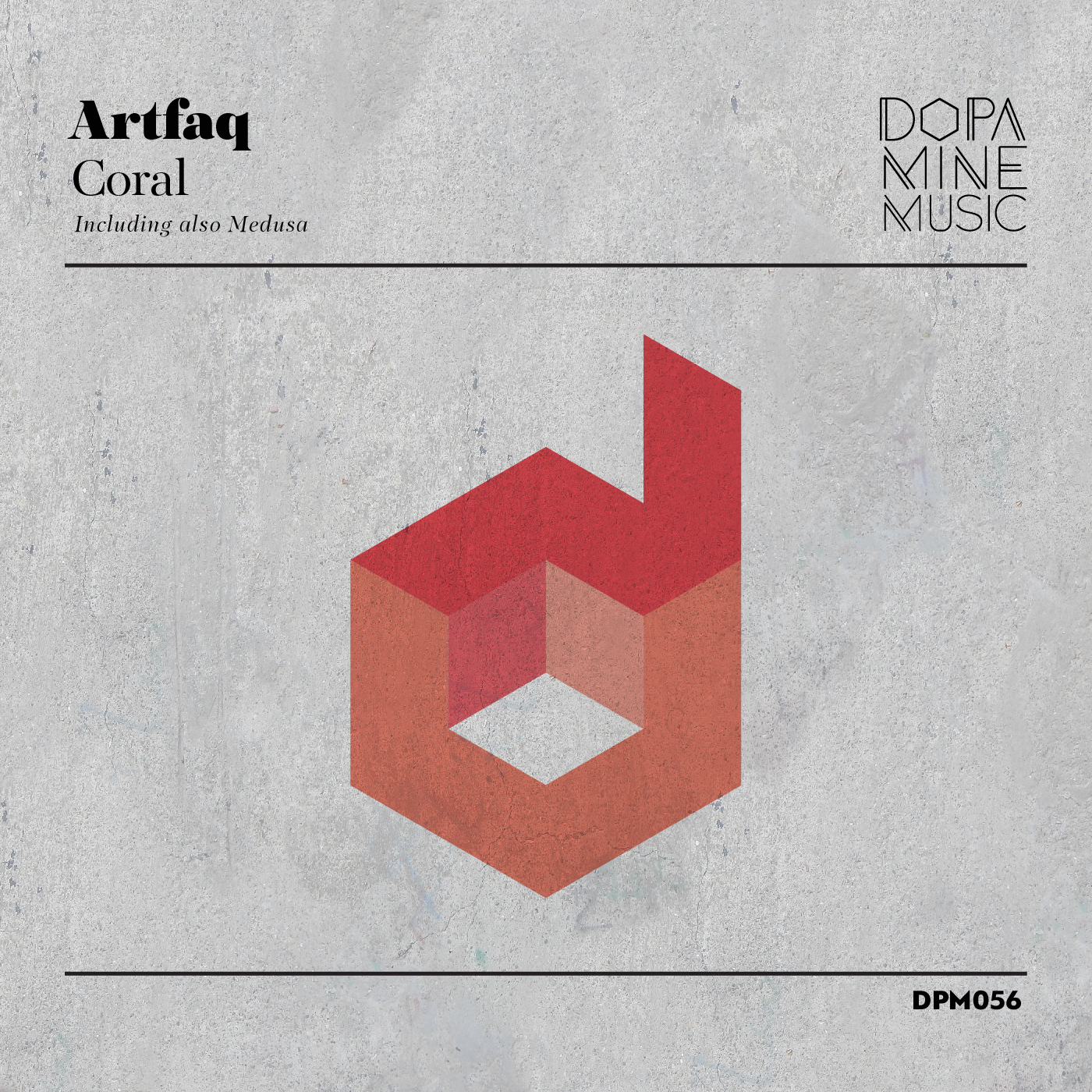 The Argentinean duo were one of 2015's most pleasant surprises. Two impressive EPs for Golden Wings Music and Lowbit Records highlighted the year and 2016 has seen them add releases on Clinique Recordings and PHW Elements. Now making their much anticipated Dopamine Music debut the duo present their brand new two track EP entitled 'Coral'.
Known for their unique take on progressive music Artfaq deliver one of their finest creations to date in 'Coral'. Beginning with a short DJ friendly intro the piece quickly breaks down into a musical interlude with delicate keys and dark tonal designs. As the rolling groove quickly picks up so do waves of percussion and a wealth of spaced out effects, making for an intriguing first half and leading nicely into the main break. The deeply emotive interlude proves to be a highlight with its soft harmonies and warm underbelly. Indistinct vocals bring a soulful quality as the melodic intensity rises before a glowing synth summons the beats leading to a goosebump worthy finale. Certainly one of the duo's all time best productions and a great start to the EP.
The companion piece 'Medusa' comes in with a housier sensibility and equally impressive musicality. Wonky tonal themes add a modern flair as breathy vocal wails and gleaming hypnotics fill the air. An ethereal main break proves to be the ultimate centrepiece as the haunting storyboard continues followed by a gentle rush of white noise initiating the third act. As the melodic themes begin to converge an underbelly of chord changes add to the emotive drive before the kaleidoscopic motifs decay and the powerful groove takes you home. A fitting end to a brilliant two track journey from Artfaq and Nikko.Z's Dopamine Music. Don't miss it.