With a credit list rivaling the biggest producers on the planet, Barry Jamieson has shown time and time again that his attention to meticulous detail and his open mind for innovation will never go out of style.
Barry! A huge pleasure to talk to you today. Your credits, both solo and collaborative, have been a major part of the history of underground dance music. Can you tell us a little bit about where and when you got started, what influences brought you into dance music, and what you initially did that got you involved with the scene?
I was traveling around the UK for work in 87 – 88 and went to a lot of club nights around the country. You could really feel something was starting to happen back then. I always messed around in bands growing up so it was a calling for me for sure. I met Jon Sutton and Wesley Allen when I was very young. We all went to the same school in the village we grew up in. We decided to start making dance music and started Evolution back in 88. We took demo tapes to Gary Hickson's show on Radio Lancashire. He would play up and coming artists on his show as a guest feature each week. We met 2 guys who did the Floral Hall gig in Southport at the show and got our first live gig alongside, DJ Nipper, Sasha and Dream Frequency. It was a huge night that went very well for us. We got to know Sasha really well and he worked on his first ever remix with us on the track Came out of nowhere. At that time we setup our first label Positive Vinyl in Manchester. Things took off really quickly for us after that. Right away we got a lot of major label interest, especially from Deconstructions Mike Pickering. Eventually we signed a deal with them after our 5th release.
Your production skills as well as your audio engineering/mixing abilities have both been highly sought after. What was it like coming into your own in both of these spheres, as they are quite different in the music world, and what projects in particular do you feel launched your respective careers in these areas?
I always took a keen interested in the mixing process whenever we recorded in the studio. Every aspect of what I have done over the years has been out of pure love for music and the recording process. Gradually Evolution built up a nice recording studio in Manchester's Ducie House. A guy called Gerald, 808 State, and Lamb to name a few all had studios in Ducie House. It was a vibing time for many of us and having all these solid artists in the same building was great. We used to borrow gear from each other all the time. Such a good time. When I felt confident enough to mix and record all our own stuff, it was a natural move forward for me as a producer and an artist. I have recorded with some amazing engineers over the years. Tom Frederikse was a huge influence on me. All the stuff he did along side Gaëtan Shurrer with Sasha is still some of the best sounding club mixes ever. These were tracks I lived to learn and understand the process it too to get records to sound like that out. It took me a few years but soon I was learning my chops and turning out good sounding stuff.
Your collaborative production work with Jon Sutton as Evolution has seen you involved in some of the most successful grassroots progressive and underground house projects that came out of the UK, particularly at the time when the music was being defined. Additionally, your labels Fluid and Viscous were a platform that saw the leap off of many of the top acts in underground music, such as John Digweed and Jimmy Van M. Can you tell us a bit about what it was like helping to shape and define the underground sound, and what kind of ideas were emerging in general that led to work you proliferated at the time?
We got a lot of support from many DJ's early on with our music, which really helped us find good artists to collaborate with. These DJ's had some studio experience but we had a knack for getting the most out of people and let them find their strengths quickly. It was also good for Jon and I as it allowed us to do deeper more experimental music with others that was hard to do with Evolution as we had such a big sound. Sean Q6, DJ Taylor and Jimmy Van M were all good friends who wanted to work with us, so we always made time for them in the studio when they were in the UK touring. It was great fun and we made some pretty incredible records too. Jimmy took us to the UK for the first time back in 95 I think. We did Orlando's famous Firestone club and also the WMC that year. Had such a mad week in the sun. We stayed with our good friend Bill Hamel which turned into a long a great friendship.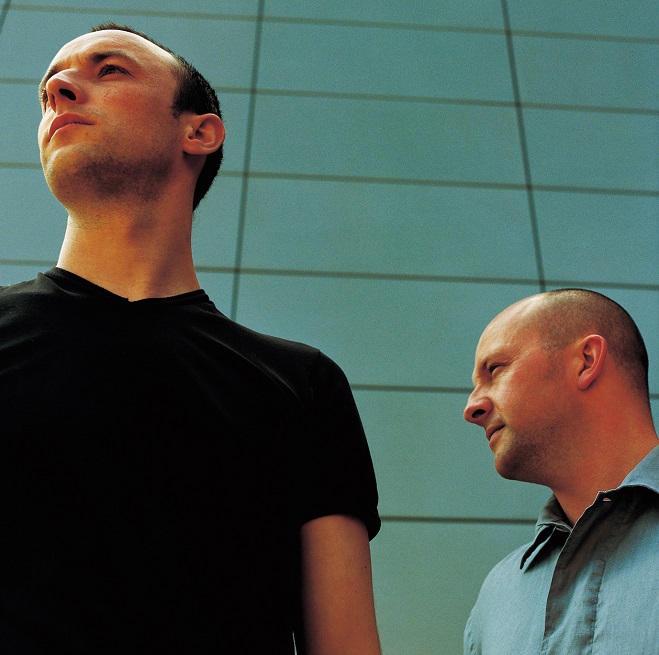 Your work as an audio engineer with Sasha, particularly on the Involver projects, will go down as some of the most lasting, impacting music in underground dance. Can you tell us how your collaborative work with Sasha and Charlie May came about? What was your work process like on these projects, and what do you feel about them has made them so enduring in dance music?
When my label Fluid closed in 2001. I flew to LA and stayed with my best mate Guy Oldhams from Eastern Bloc days. He had been living out there for a few years by then. I got a call from Jimmy Van M asking if I would be interested in working with Sasha again. Sasha and I had a chat and I flew to Florida to work on UNKLE's Inner state remix, which was the first thing we did together after almost 10 years. We hit it off right away. The team he had with him by then was quite a bunch of dudes. Charlie May, Gaëtan Shurrer and a little fella from the North of England, Simon Wright. This was the lineup he had during Airdrawndagger, alongside Junkie XL. It was like an Aladdin's cave of stuff. I was in heaven. We had two rooms setup at Sasha's house in Florida. I ran the main mix room with Sasha and Charlie and Gaëtan jumped between the main room and Simon's Dexters Lab as we called it. Lol. Simon was a genius but slightly bonkers sound designer and all around audio nut. We would walk in home him passed out in the middle of the floor, covered in Patch cables. He would wake up and hit play on the computer and the maddest, most unheard of shit would fly out of the speakers. It was just off the wall. Between all of us we had some crazy shit going on that Sasha had to manage and piece together as we worked. It was kind of chaotic but it somehow worked. Then Sasha and I would put the final arrangements together and I would do all the mix downs and finish up each project. We did the first Involver in Florida which took us about 6 months in total. Utter madness. =)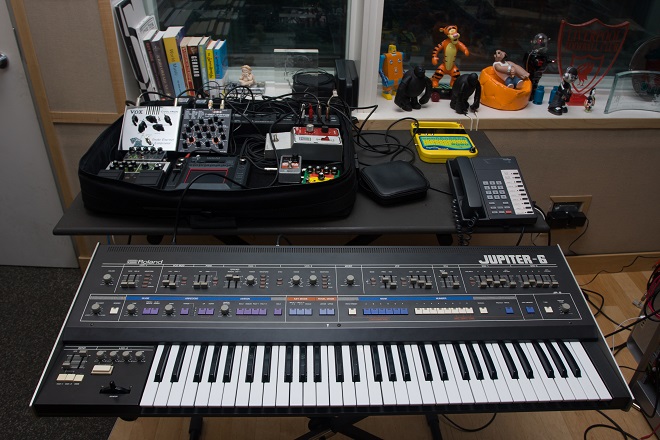 A lot of people may not know this, but you've additionally been involved in a lot projects outside of the dance music world, including a Grammy for best remix for your work on Seal, remixes of some of the mainstream's biggest artists, and your work on film and television. How has that part of your career influenced your more underground work, and alternatively, why has that been an important part for you as well as a producer, remixer, and engineer?
I was always doing Pop and more mainstream music. That is how it was for Jon and I when we signed to Deconstruction. We worked with Jayn Hanna extensively too which led on the Walking on fire many years later. I did lots of pop stuff with Bill Hamel. That is how the Seal remix came about. We also mixed Brittney Spears, Madonna, New Order and Brandy to name a few. It was fun stuff to do. Very much less musically restrictive in a way. Trying to stay underground is pretty tough sometimes. I have always found the more minimal a track is the harder it seems to be to make. I have always liked writing pop songs too. Jon and I wrote quite a lot together.
Can you tell us a little bit about your current studio setup? What hardware and software have been your "go-to's" on every project, and what new gear are you currently excited about? Have you had any pieces of equipment you've been using for the duration of your career that you couldn't live without?
I have a much smaller setup these days. I still have my Roland Jupiter 6, which I have had for years. My Korg MS20, which I sold and got the Mini. I have a Waldorf Micro Q and a Yamaha TX81Z, which I have had for a long time too.
Newer stuff I have the Future Retro XS semi modular Synth which I used extensively on Sasha's Involver 2 album. (Ladytron bass). A Moog Slim Phatty and a Mopho. All great little mono synths. My new addiction has been my Eurocrack Modular rig. I got it pretty bad really quickly. Charlie May and Sasha have too. Lol. It is an expensive addiction I can tell you. I have modules from Make Noise, Doepfer, Mutable Instruments, Intelijel, and Tiptop Audio. All superb modules that all have there own special flavor to add to the mix. You get sucked in the rabbit hole with these modular systems but you can create some astonishing sounds you just can't make anywhere else.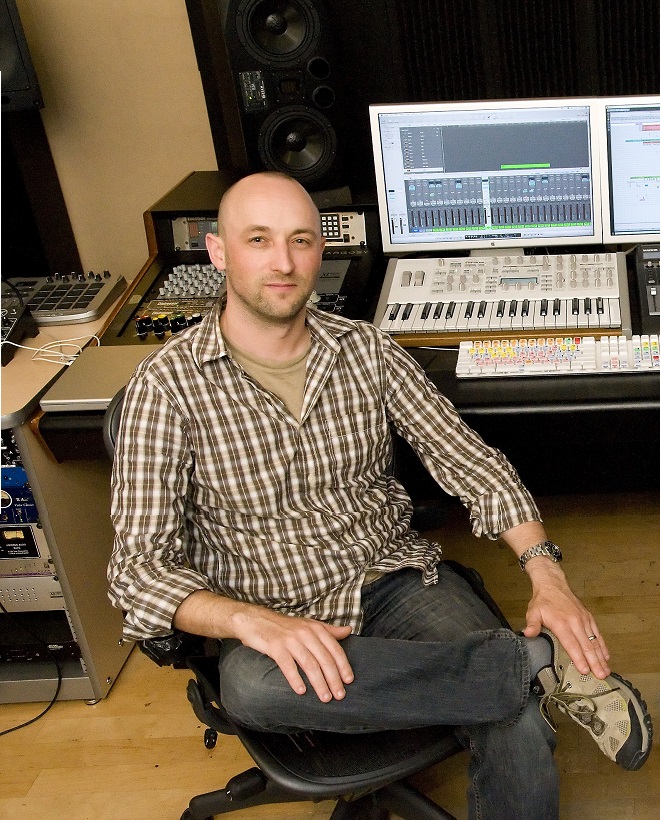 I have a lot of guitar pedals too and effects stuff from Eventide, Millennia, Lexicon and SSL. These have been important processing tools for me for many years now that I just cannot live without. Plugins just don't sound like this stuff. The analogue element they bring to mixes is so distinctive that music sounds wrong when they are not a part of the mix.
One of the interesting trends we've been noticing from a mixing standpoint here at change-underground is that a lot of new tracks coming out seem to not quite have the "punch" in the low end that they used to: whether it's too much compression or lack of a proper listening environment, many producers seem to be holding back a bit on bass these days. Do you have any thoughts on this?
I think a lot of it might have to do with artists and producers, mastering their own stuff. There is definitely something to be said for a good mastering engineer to give your track the balls that it needs for the clubs and dance floors. I think mixing in the box also has a part to play in this too. I do it myself and have done for years but a desk definitely adds space and headroom to a mix that is very hard to accomplish in the box. With Sasha we always had a summing mixer for his stuff. It added something to the mixes that was real and alive. I find hard to replicate with my own setup, not having a summing mixer. =(
What would you recommend to young producers and engineers who are looking to get into this business? Do you have any major do's and don'ts?
It is a hard place to be in these days. Much has changed since my day but it is always good to immerse yourself in as much different types of music as possible. To be ahead of the game you need to know what is really going out out there. Radio sadly does seem to have the buzz it once had for me. Maybe I am out the loop a bit these days but we had so many cool underground DJ's like Stew Allen, Gary Hickson, Steve Baker and Jeff Young playing great shows with tons of music we just hadn't heard before. I guess the whole social media thing has to be played into things much more these days. In my day it was all word of mouth really. Man I feel old. Lol
You need to learn your strengths and weaknesses. Don't be afraid to try new things and use the people around you to help you push yourself further. Sasha was great for that kind of thing. Being out of you comfort zone sometimes brings the best out of you and it sometimes needs someone to push you in the right direction to find what you are after.
From one New Yorker to another, the New York Scene has been an interesting place in the past 5 years, and in many ways has changed. Can you tell us a bit about why you chose New York as your home and what, if any, about the New York Music world has intrigued you over the past decade? Do you feel the current New York underground scene has been strong, and are there any local talents that you're excited about these days?
I came here in 2005 with Sasha to start up a new studio space and get ready for Involver 2. I have always loved New York and to get the chance to work and live here for a while was just amazing. The scene has changed in many ways but what BLK Market for one has created is far cooler and more interesting that it had been for a while here. Taimur and Fahad really have owned the scene here for a while now and with Output in Williamsburg rocking it now it is getting bigger every month. I met my wife Katie here in 2005 when I had just arrived to work with Sasha. I new then that New York was eventually going to become my home and by 2006 I was living here.
I remember the last time I saw you play a show in New York as a performer was at the National Underground alongside Antix, and it was quite the show for the progressive lovers among us! Have you been playing a lot of shows recently, and do you have any plans to play more?
Sadly I don't get to play out much these days. I have three young boys now with my wife so finding time for anything like music is very limited. I would love to play out and do live shows again at some point but I think that won't happen until the boys are all at school.
Your newest moniker, Mono Electric Orchestra, has recently received some very positive hype, including multiple original tracks featured on Nick Warren's newest Soundgarden Compilation. Can you tell us a bit about the philosophy behind Mono Electric Orchestra, and what other new productions you may have in the works?
It was going to be my new live thing. I wanted to take a full analogue rig back out on the road, with no computer. Sadly it didn't come off with the family ever expanding. I hope to in the near future but it will take some time to get it all up and running.
What else is on the horizon for Barry Jamieson at the moment? Can you tell us about any other exciting projects, gigs, or other work you have coming up?
Right now I just do my radio show on Proton each month. I have done a few guest mixes for other shows, which I like but it is hard squeezing it all in these days.
Mitch at MicroCastle is releasing my track (Invisible Inc) Stars soon as myself Barry Jamieson. Charlie May and Guy J have done amazing remixes so far. A great tune from my past that was out almost 12 years ago now. Crazy hu!