We caught up with one of the UK electronic music scene's true pioneers, the one and only Charlie May, to find out about his current projects, what it's like working with James Lavelle, and what he thinks should happen to people who sell mp3's!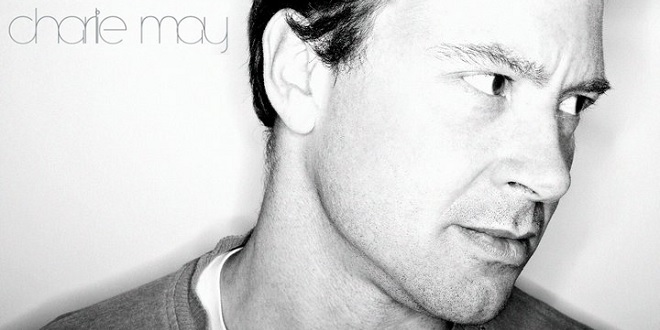 It looks like your main studio projects of late have involved collaborations with James Lavelle, including remixing the likes of Lana Del Ray and The Neighbourhood, and working with Queens of the Stone Age. Can you tell us a bit about how that came about, and what you guys have been working on?
James and Josh have collaborated before on Unkle records so it was really a natural progression for them to work on a new track together .. I was fortunate to be involved this time. Working with James is fairly eclectic and every project is different which pushes me into areas i wouldn't otherwise go, so it's healthy as well as fun. Having done quite a bit of remixing and commissioned work it's about time we released some original material so I think that's the next step.
One aspect of your work with Lavelle has involved sound tracking art installations. How did you find that experience? Would you be interested in doing more projects like this?
I love writing for these kinds of multi-faceted projects where you already have a piece of art to focus the studio work around .. it differs from scoring to picture .. it feels more alive somehow. Hopefully we will do more of these in the future as it really allows me to work outside any particular musical style. There are less rules I suppose which means the music has a greater chance of originality.
What other studio projects do you have in the works? There's been talk of joint work with Ulrich Schnauss and of an album of ambient works – will we see any of that getting a release soon?
Yeah I keep meaning to get back in touch with Ulrich and finish what we started .. i've been a bit slack and in fact lay awake having cold sweats about it the other night. I hope he's not too pissed off ..! He's a great musician and one of these days i'll get my act together .. I do have an ambient album that has been on a rollercoaster ride of labels and near releases but never quite made it .. sometimes you just have to be patient and let these things come out at the right time .. it's on my list of things to do. It's so old i have a cassette of it in the car .. ( yes i still have a cassette player )
Who would you most like to collaborate with, if you had a totally unconstrained choice?
I love so many people's work it's hard to pinpoint any one artist. Often for whatever reason it's a sure way of killing any respect and admiration for each other .. so i tread carefully in this area. There are many unseen facets to a successful collaboration. But off the top of my head .. Carl Craig, Brian Eno, Luciano, Max richter .. am interested in producing some more pop orientated acts too as i think there are really interesting musical hybrids going on .. especially in r n b and hip hop.
There have been hints on your Facebook page that your label Mayhem may come back to life after a hiatus of a few years. Are there any concrete plans in that direction, and if so, can you tell us a bit about what we can look forward to?
No concrete plans as yet but I have new material that needs releasing so it may get a new burst of life.
After a year or so mostly focusing on studio work, it sounds like you're ready to get back to playing live. What do you have coming up?
Just a few gigs that will finally get me out of the house .. I love dj-ing and the education it affords me that i can then take back into the studio .. it's important not to just become a brain-in-a-jar sat in front of a screen forever. Plus we all know how different music sounds on a big system and how easy it is to forget that effect once the show is over. I get alot of energy and inspiration from mixing in front of a crowd. It's a fine balance really … between studio and live .. it's amazing how quickly an adventure can become a pain in the butt.
Can you tell us a bit about your set up when you do live performances these days?
It's very basic … just a '3 deck' set up on ableton with masses of edits and loops going on .. i don't use any plug-ins or synths … just the dj mixer. i try and keep it slightly unhinged as i want each night to be different. there's nothing worse than being bored out of repetition so i improvise a lot of the time. I can't expect the audience to have a good time if i'm not bang into it.
Periodically, 'progressive' seems to become a dirty word, and we seem to be entering another spell of this sort. Do you think it's time to just turn our backs on these kinds of labels, or do you think they still serve some purpose? How would you describe your current sound?
I have no idea what progressive is really .. it certainly isn't what it started out as. initially it was the uk's answer to purer house and techno from north america .. a kind of blend of house, techno, indie and anything else you felt like adding. So it was sample based … not made out of preset electronic sounds. What people call progressive now was more like trance back then. i never pay attention to genres .. they are necessary to distinguish different styles so of course they serve a purpose, but i'll play anything if it's a good record. Describing your own sound is almost impossible .. that's not my job ..! i just make the stuff … i don't care what it's 'called' …
Do you think that electronic music is in a good place just now? What would you like to see changed?
Absolutely .. music is always in a good place because it's an organic living thing … more so now than ever with the internet.  Even if there is a deluge of bland formulaic mediocrity there will always be a counter movement that does the opposite. What's so wonderful today is that it's easy to find something you like and own it in about 10 seconds. Although i do miss trawling through racks of vinyl and cd's and also the social interaction that used to accompany the physical act of buying recorded music. That's all but disappeared … now all u do is click 'like' on face-tube or whatever and then it's 'next..!'  … and on to a picture of someone's gerbil doing something funny with a dog … if i could change one thing i would make it a punishable offence to sell mp3's .. they are an insult to human intelligence and creativity.
What else can we expect from you this year, and what are your longer-term ambitions for the future?
More projects with Mr. Lavelle and also my own album which is slowly coming together. Some shows too. Am about to move studio so that will no doubt keep my osteopath happy … always got remixes on the go too and then there's that list of unfinished stuff ..
Good luck with everything Charlie!