The latest release on Tim Penner's Slideways Music welcomes Danny Oliviera back to the label for his debut single.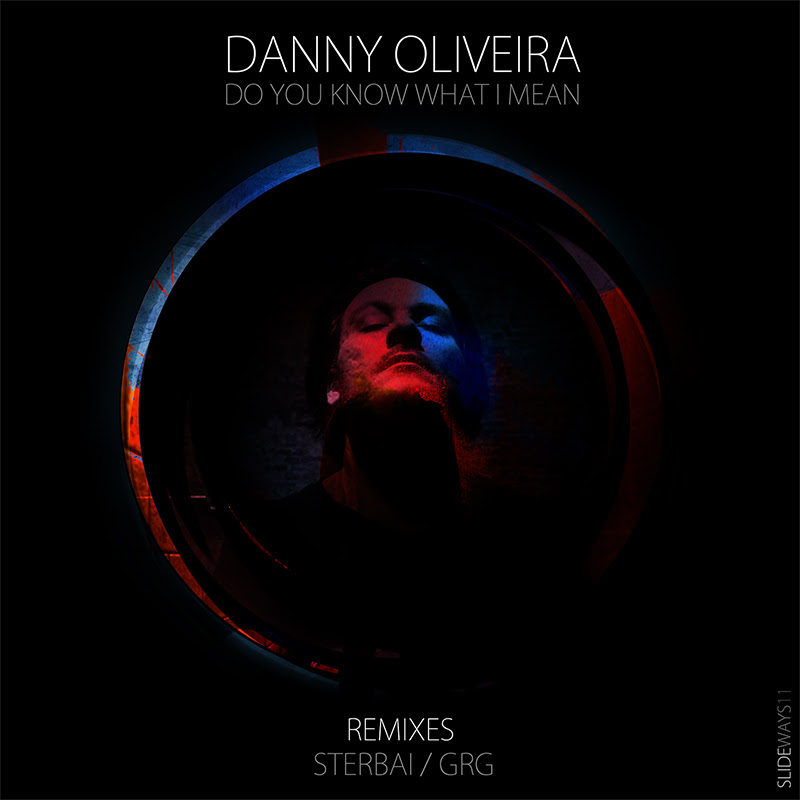 The Brazilian sound design savant first appeared on the Canadian imprint in July of 2015 with a remix of Tiago De Renor's 'Mill Row'. It was part of an amazing year for Danny who reinvented himself under his original artist moniker. Releases on Chapter 24 and Keep Thinking earned Sasha support, most notably on the Blade Runner inspired 'Stargazer'. Now for his debut single on Slideways Danny presents what is likely his most twisted piece of music to date alongside remixes from Sterbai and GRG. 
Danny's done some mind bending stuff in the past, more so under his DNYO alias while his recent work has been scaled and refined quite a bit, but 'Do You Know What I Mean' sees a return to the madness (so to speak). Anchored by his signature kicks, it's tough minded approach sets the stage for a wall of granular fuzz and two very haunting motifs. The main break introduces a vocal storyboard which decays amidst a trail of broken beats and the tension filled build which follows is methodical and deadly. As the granular haze creeps up on you the 4/4 framework drops back in and before you know it your lost in a stereo field of electronic fuzz. Absolutely mind bending music from Danny and I love it. 
The two remixes included do a great job at taking the track to entirely different places. First up Sterbai makes his Slideways debut and takes a more stripped back, traditional techno approach which complements the original really well. The Scottish producer and Troika Records label boss has a great nose for the dance floor and here goes a touch deeper with a spacious groove and fluid lines. It's the vocal narrative which gets explored the most and takes the track on a marvellous journey. Working through a variety of edits, it's constantly evolving nature plays off the dubby rhythms nicely and should make for a real late night gem. Wonderful remix from Sterbai. 
Closing the release out is GRG who is also making his first appearance on Slideways. Also hailing from Brazil, George Gomes aka GRG is a sometime studio partner of Danny's and here takes 'Do You Know What I Mean' into more minimalistic territory, while still retaining some of the terror which makes the original so distinctive. Anchored by a bed of bulbous bass stabs it's groovy nature is undeniable, while a storyboard of reprocessed vocals and stark effects gnaws away at your senses every step of the way. The tracks centrepiece, a cavernous wasteland of brooding, twisted design might be its finest moment and would certainly send a dark minded room into a frenzy. Massive remix from GRG and a great way to close out another excellent release on Tim Penner's Slideways Music. Don't miss it.