The latest release on Luis Kiverling's Varona imprint finds the label revisiting Dar & Dor's 'Shploopa' for a brand new set of remixes.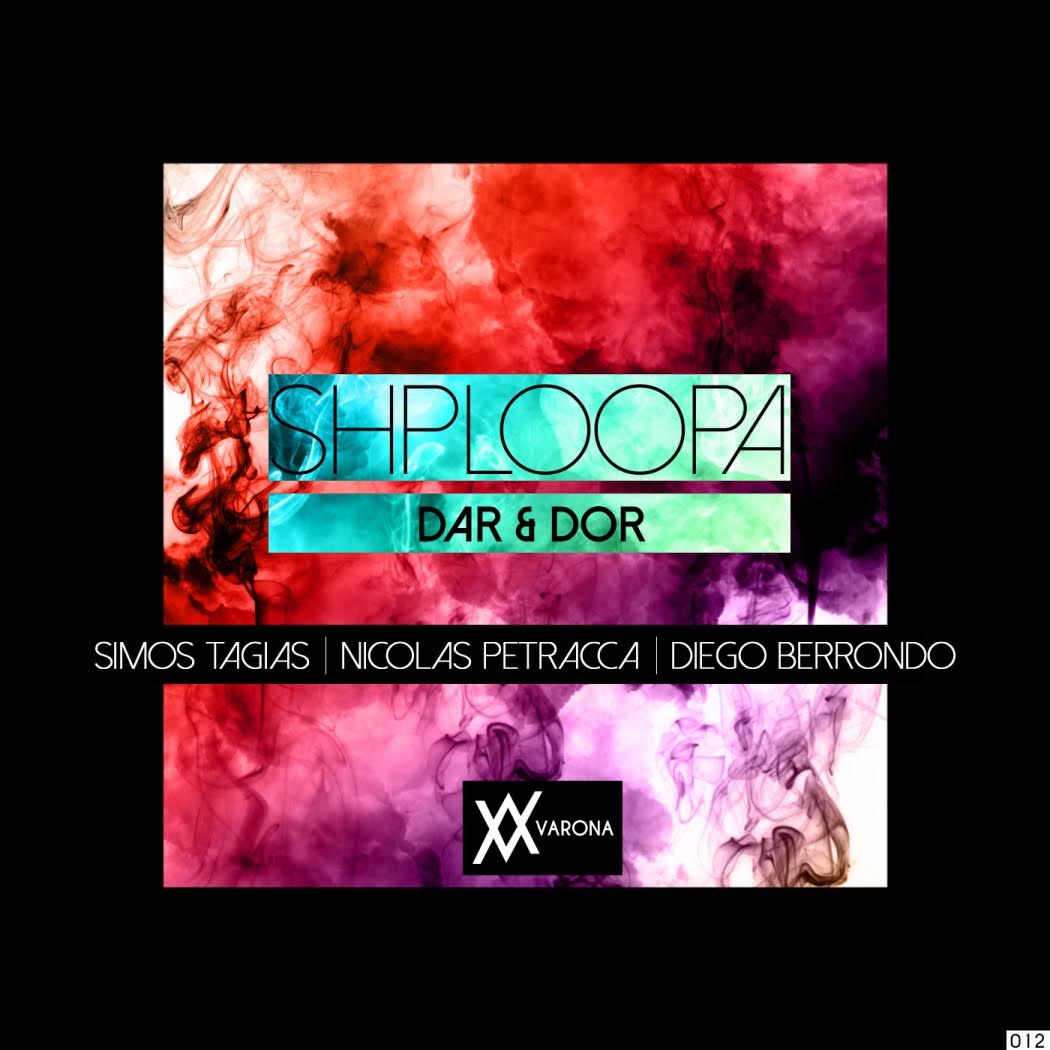 Hailing from Israel, Chico Shoshan & Liran Partush make up the Dar & Dor production duo. They've become a staple of Tash's excellent Movement Recordings and their debut for Varona proved to be one of the label's most talked about releases in 2014. Now over two years later we find the label calling upon Simos Tagias, Nicolas Petracca and Diego Berrondo to reinvent the track for 2016.
One of the underground's hottest names in 2016 has undoubtedly been Simos Tagias. The Greek artist has become a favourite of both Hernan Cattaneo and Cid Inc with his groovy brand of progressive house making its way into many of their playlists. Here Simos brings more of that great style to 'Shploopa' with a trippy interpretation that stands out. All of the Greek artists most loved hallmarks are here, from an expansive well contoured bass line to layers of rich drums. The atmospheric content is perhaps a bit heavier than we're used to and the mix comes off even dreamier as a result. There's some amazing soundscapes to get lost in and effects storyboard is truly out of this world. Likely one of my favourite remixes from Simos and one of his biggest sounding as well.
Next we have Nicolas Petracca making his second appearance on the label following a remix of Luis Kiverling's 'Dilemma' from February of this year. Nicolas' melodic sound has found a great space in the underground and Hernan Cattaneo has also become a fan playing many of the Argentine's productions. For his 'Shploopa' interpretation Nicolas has gone a touch deeper with great results. Some of the key elements from the original get reshaped nicely and it's trippy context is certainly welcome. The main break however brings some emotive magic with clustered melodies and waves of atmospheric dust creating a truly blissful moment. Gorgeous work from Nicolas.
The release concludes with Diego Berrondo making his second appearance also following a remix of Luis Kiverling's 'Dilemma' from February of this year. The Uruguayan artist holds releases on Lonya's Asymmetric recordings and Sound Avenue's 3rd Avenue imprint. Here he brings his funky, percussive sounds to 'Shploopa' an closes the release out on a strong note. Warm chord stabs highlight the percussive framework early on before twinkly melodies and sweeping effects further tantalize the senses. The records second act brings lovely emotion and also a touch of tension with a nice build and gorgeous conclusion. Great remix from Diego and a super release for Luis Kiverling's Varona Label. Don't miss it.