The latest release on Balkan Connection welcomes Platunoff back to the label for a brand new single.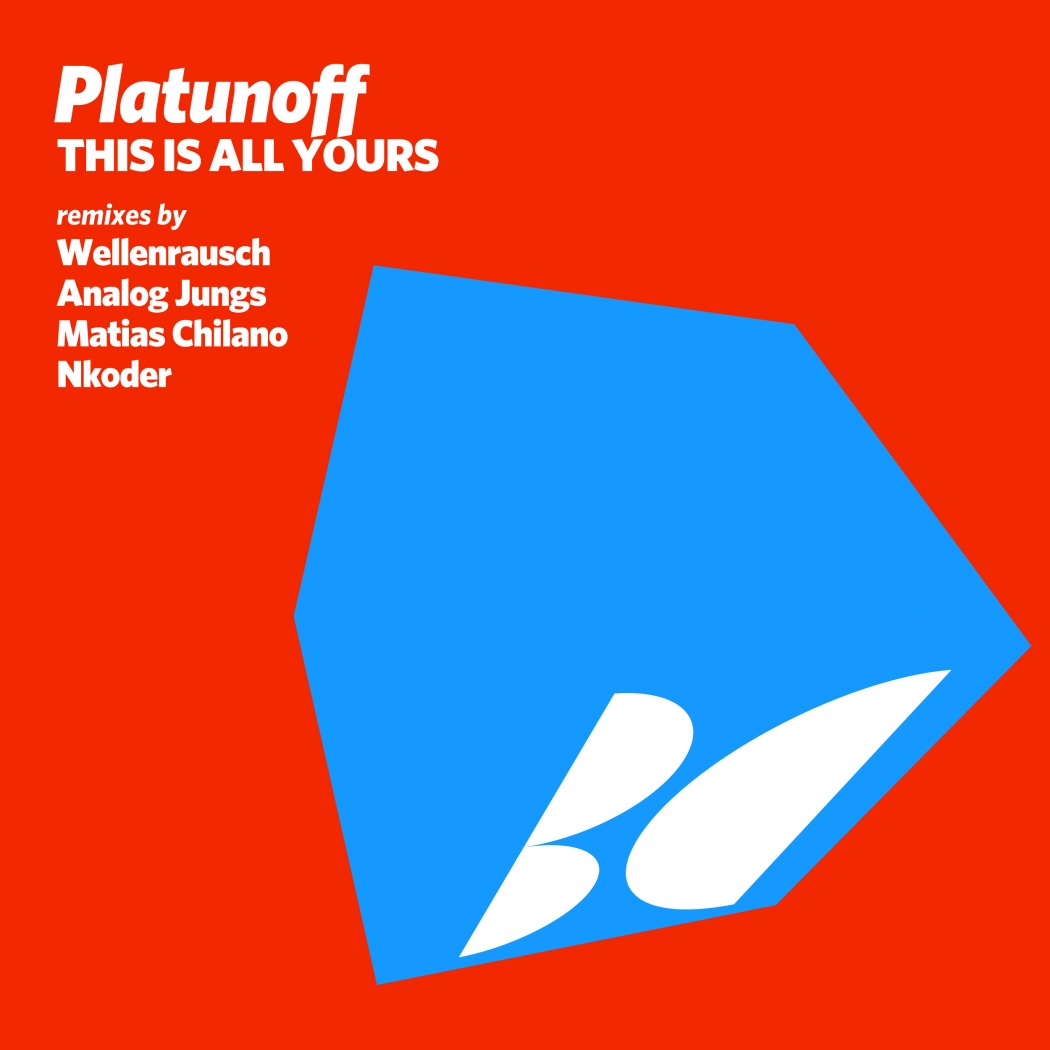 The Russian artist last appeared on the Serbian imprint with his 'Deep Voices' single from May of this year. Now making his fourth appearance Platunoff presents his latest work entitled 'This Is All Yours' alongside remixes from Kymatik, Analog Jungs, Matias Chilano and Nkoder.
Platunoff's playful melodic sound has earned him a great fan base in the progressive underground. His productions always seem to come with childlike qualities and 'This Is All Yours' is no different. As vibrant melodies dance about wispy atmospheres swirl above before a tranquil break fully immerses you into the beauty of the piece. A lively build makes for a gorgeous moment and Platunoff goes big in the third act with a haze of melodic colour leading you home.
There are four remixes here the first which comes from a new Wellenrausch alias Kymatik, which has already made huge waves on Tim Penner's Slideways Music and Suffused Music. First off the production is absolutely pristine and it comes in a little less melody oriented than their usual stuff. A quirkier, more contemporary version of Wellenrausch perhaps and it's quite lovely. The lead melodies get reshaped into something much more trippy and techno inspired while the surrounding granular design and fuzzed out bass stabs sound absolutely fabulous. I think we'll see big things from Kymatik for the remainder of the year and on into 2017. Looking forward to watching it unfold. 
Next up are Analog Jungs who have a busy week with a big single due out on Antrim's Or Two Stangers imprint as well. Here they make their seventh appearance on Balkan Connection and come in with a more traditional progressive house approach. This one's all about smooth, melodic flow and while the original goes big and epic to an extent Analog Jungs keep it nice and dubby in comparison. It's not without its big moments though as some timely transitions and drops get fuelled with waves of white noise for next level electricity. Great stuff from Analog Jungs.
Matias Chilano is next and makes his 20th appearance on the label following excellent releases on Genesis Music and Soundteller Records. The Argentinean artist seems like a great choice to remix this as his drifting atmospheric style should lend itself nicely with original elements. The mix has certainly turned out wonderfully with all the dreamy motifs from the original getting a coat of textural haze while the growling bass tones add great warmth and space. Some broken percussion gives the groove a nice shuffle, particularly following a spaced out interlude that ultimately sets up a gorgeous conclusion. Great remix from Matias
Closing the release out is Nkoder who is making his first appearance on the label. Based in Dubai, Nkoder is best known for his work on Saturate Audio where his dreamy deep trance style has flourished. Here he works similar magic on 'This Is All Yours' and closes the release out on a great note. The playfulness of the original definitely comes through more in this mix but Nkoder takes it in a different direction with some bleepy tones which gets teased in during the first act but come to full fruition during the conclusion and make for a unique sounding take on the track. A very large release from Balkan Connection with Kymatik getting the nod as a fave. Don't miss it.